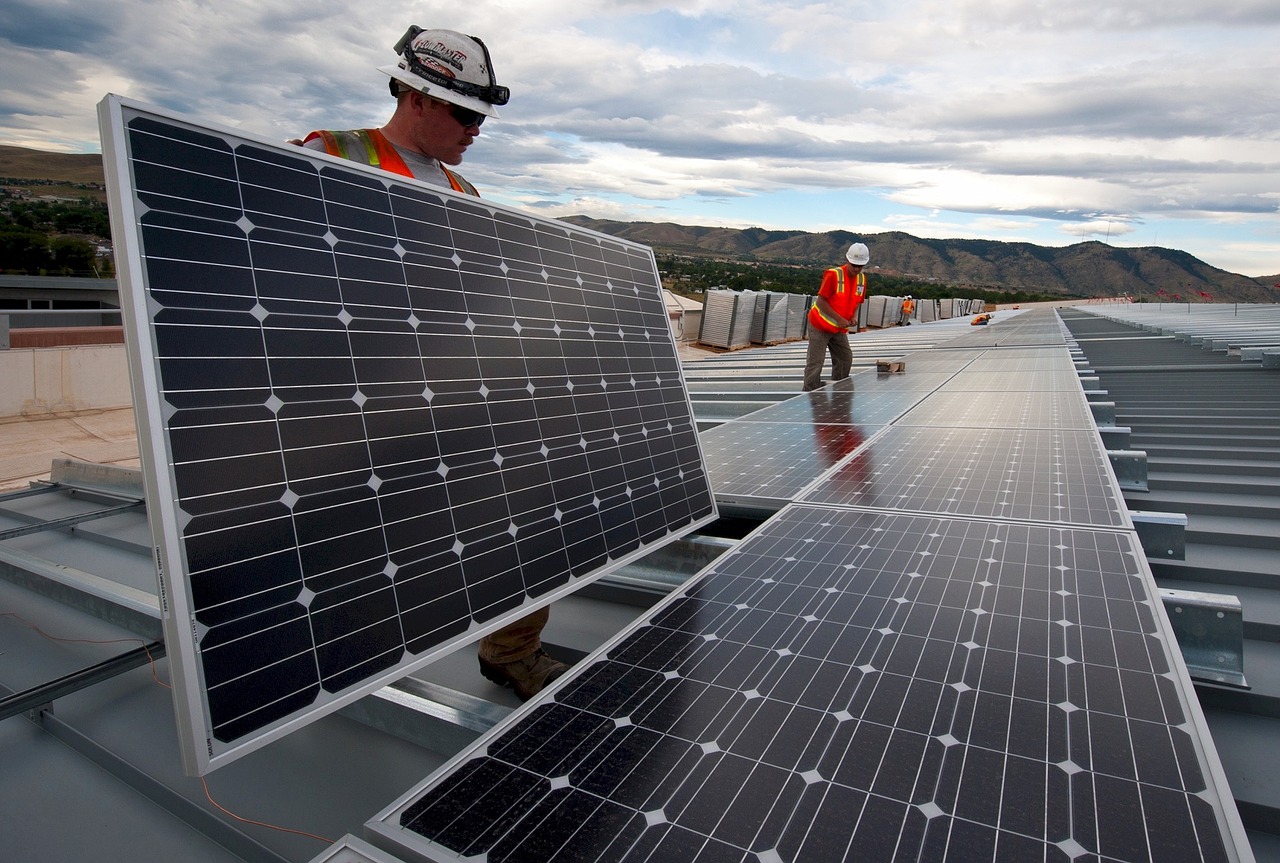 A US $22 milllion investment will be pumped in a new deal between KarmSolar, Egypt's leading solar power solutions provider, and private real estate developer El Badr for Investment and Commercial Spaces, enabling its commercial project to run 100 percent by solar.
The deal includes a commitment by KarmSolar to build solar stations of a total of 20 megawatts by 2021; converting Arkan Plaza commercial project to run 100 per cent on solar energy, according to KarmSolar statement.
Egypt is currently supporting all private and public bodies to help accelerate its policy of depending on renewable energy by 22%.
KarmSolar has signed a deal with El Badr for Investment and Commercial Spaces to generate and distribute solar power to Arkan Plaza, one of its developments in El Sheikh Zayed.
This project will be implemented by KarmPower – a subsidiary of KarmSolar that invests in private solar Power Purchase Agreements (PPAs) – with a total pipeline of committed projects of 65 megawatts to be implemented before the end of 2019.
"It is our mission to empower our clients; our partnership with a real estate developer like El Badr aims to enable them to streamline their energy utility operations. We are confident that other developers will follow this visionary move, as they recognise that investing in clean energy is no longer a choice, but a necessity, " said Ahmed Zahran, KarmSolar CEO.
"The main goal is to empower KarmSolar clients and help them realise the vast potential in switching to solar energy, especially the positive economic outcomes. This resource is abundant in Egypt," Zahran added.
Tamer Badr El Din, a Board Member at El Badr also added that "Through our partnership with KarmSolar, we are aiming to make our operations sustainable and more efficient. It is our aim to become completely dependent on clean renewable energy by 2021 and we are confident KarmSolar will get us there."
---
Subscribe to our newsletter
---