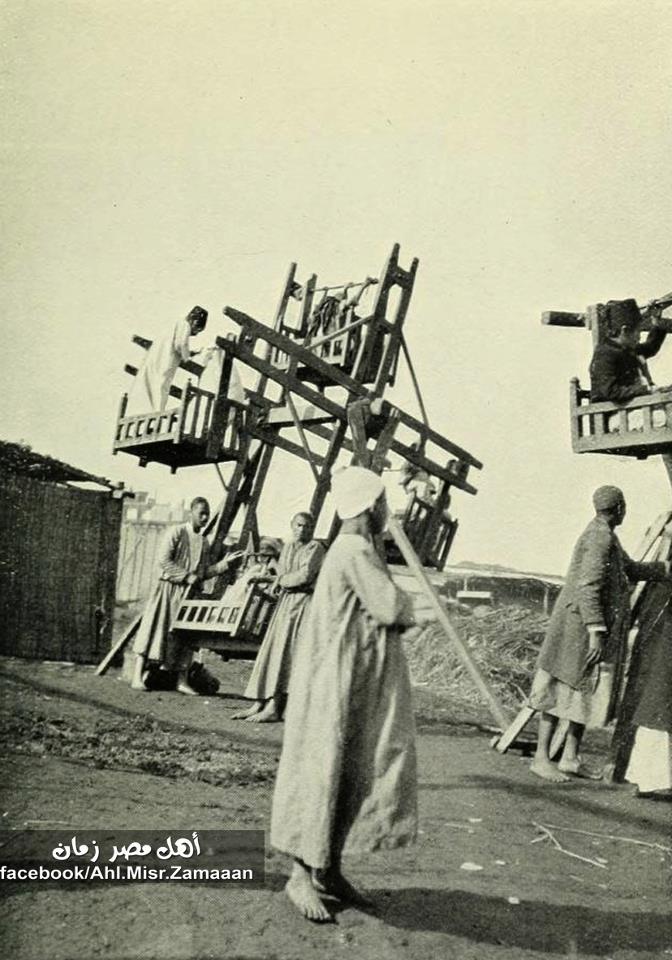 Ramadan  has ended, and with it the festivities of Eid Al-Fitr ensue. Eid Al-Fitr translates into "The Feast of Breaking the Fast," a three-day Muslim holiday that is rejoiced by adults and kids equally. Although Eid festivities differ depending on one country to another, Egyptian Eid sets itself apart with its distinctive food and desserts, as well as traditions that date back pharaonic times. However, as most good things, some traditions end for new traditions to settle in.
Traditions evolve as modern times begin to adapt to the economical, social and political changes often leaving the elderly longing for the good old days, and the younger generation feeling as though they've missed out on a different, distant Egypt.
This year, Eid is bound to be a memorable one as Egypt's first World Cup match with Uruguay is set to be on Friday, the 15th of June.
Egyptian Streets is reminiscing back the origins and the facets of ancient Eid traditions and their natural evolution with time.
1- The Eid Prayer and Speech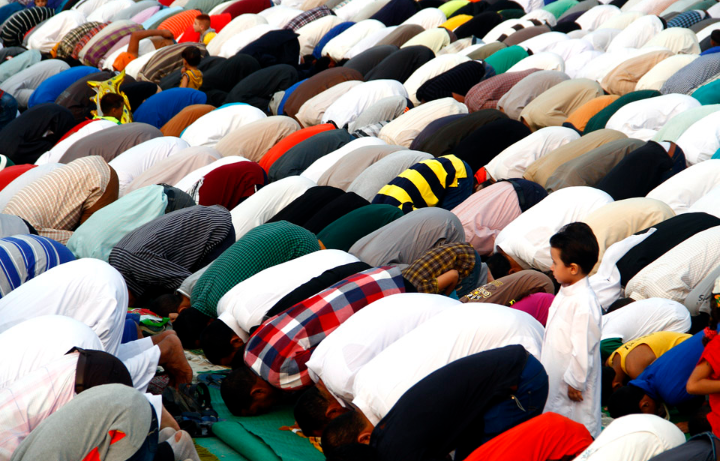 Instead of waking up before Fajr to partake in Suhoor as Muslims were accustomed to doing 30 days prior, during Eid morning, Muslims wake up early morning to join the Eid prayer inside large mosques in a congregation of men, women, and children. The gathering unites family, friends and neighbours who listen to religious speeches depicting both good virtues and wrong vices.
However, lately, the speeches have been infested with political agendas, and the pleasant gatherings are usually documented on social media by  youth on smartphones. One modern practice, it seems, is that children are given candy and biscuits inside of the mosque by strangers and families alike. 
2. Kahk for Breakfast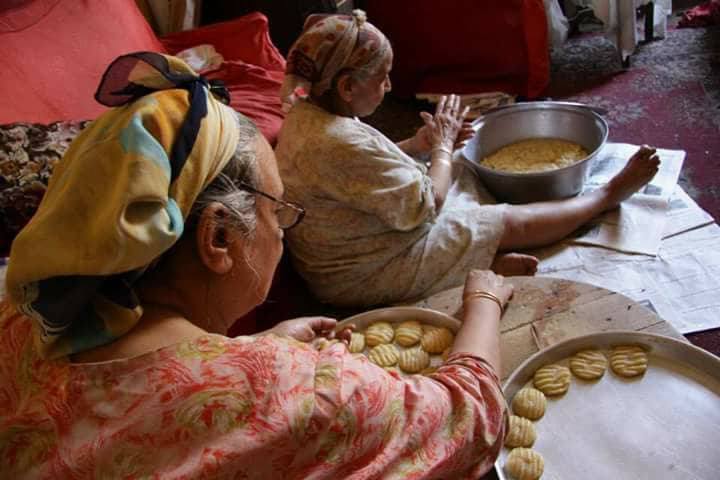 After prayer, families often hurry home for their breakfast which may consist of Kahk and biscuits to be dipped in a hot cup of tea. The origine of Kahk or Ka'ak al-Eid is uncertain; one theory present through Al Ahram is that kahk may be a  ipharaonic dessert, proven by the engravings on some walls such as that of Pharaoh Rekhmire's Tomb in Luxor.
In the modern past, women used to gather in the family home during Eid night to prepare the dough for Kahk while the children shape them into circular forms. The dough is usually a secret, sacred recipe that the women of the family inherit from their mother and grandmothers. The children would then carry the large trays, on which the heavenly circular dough lies on top, and off they go to the nearest bakery to bake them in the oven. In some parts of Cairo, it is still common that neighbors swap and share the same kahk trays and ovens when preparing their biscuits. This would result in entire buildings filled with  sweet-smelling stair ways.  
Although the scene remains common in certain districts in Cairo and smaller cities in Egypt, it is mostly replaced with ready-made Kahk from dessert places that compete to serve the best, and most distinctive novel versions of Kahk in order to acquire greater numbers in highest market share.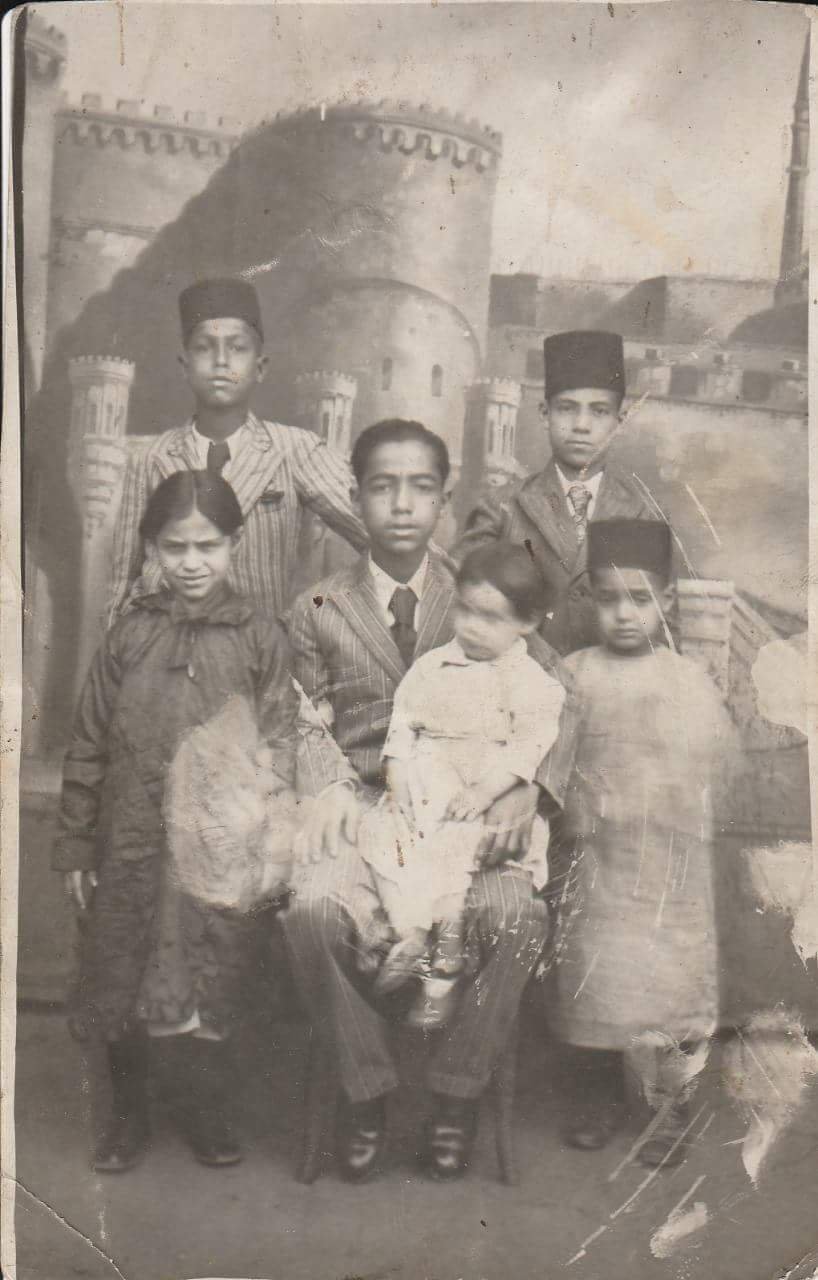 3- New Eid Clothes
The tradition on buying new, fashionable clothes during Eid dates is a very well-known and old tradition amongst all muslims. Whether consumers buy their clothes from clothing departments, or attempt to make the clothes themselves, one thing is for sure: one must put on their finest attire. The last few days of Ramadan are usually packed with masses of people, mostly parents, who are attempting to buy themselves and their children their fanciest clothes for Eid; they also take pictures to commemorate the occasion.
However, with the currency devaluation and Egyptian pound floating, less-privileged families have been forced to let go of this luxury as they struggle to meet their needs, and often leaving the stores empty-handed.
4- Family Gatherings
The first day of Eid is usually reserved for family members to meet around a dinner table filled with mouthwatering dishes. While others like to go to parks and have Fesikh (fermented, salted and dried fish) it is customary afterwards for older folks to hand out a sum of money (namely "Eidyah") to the growing children. The latter  usually view this practice as a great business opportunity to save up and buy their favorite types of sweets.
Due to economic instability, many families are not capable of presenting children with Eidyah, and if they do, the sum of money may seem minimal considering the spike in prices.
5. Festivals and games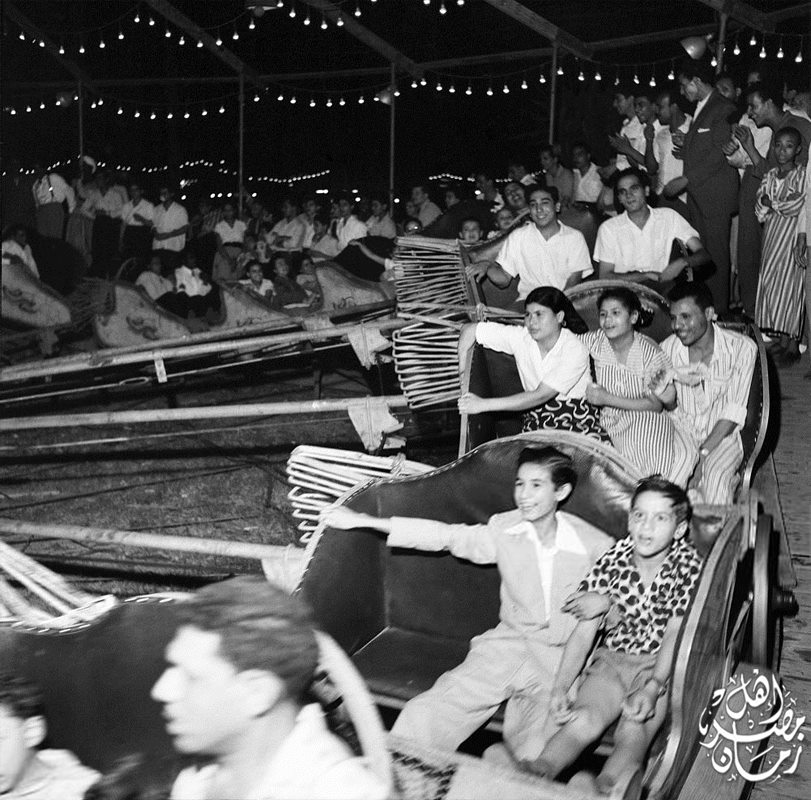 At night, children are seen running in busy street carnivals which carry fairground rides, horse carriages, fortune tellers, puppeteers, and magicians. The carnivals are filled with little kiosks that sell food, drinks and other goods. Other families take a cruise on the Nile, watch the water float beneath their bodies, and listen to Arabic music that they can sing and dance to.
6- Travel
While some would travel to their original hometowns to meet their distant relatives, it is natural with more generations fleeing and settling down in major cities of Egypt for millennials not to keep up with tradition. The long Eid holiday, and the good warm weather, are usually utilized as opportunities to travel to the North Coast, Sharm El Sheikh, or any warm-weathered Island in which a person can escape from the capital and enjoy time on the beach.
---
Subscribe to our newsletter
---