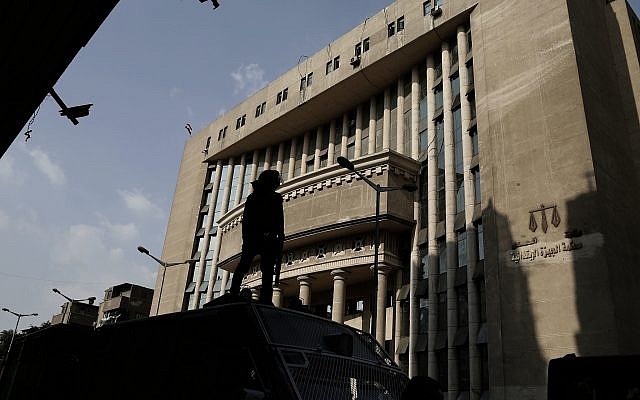 The Egyptian Misdemeanor court has sentenced Lebanese tourist Mona al-Mazbouh on Saturday to eight years in prison for posting a Facebook video defaming Egypt, as stated by her lawyer on Reuters. The court's decision will still be appealed on July 29.
In an official statement, the 24 year old was charged with spreading "false rumors which aim to undermine society and attack religions" as she aggressively criticized the country, and described Egyptians as "beggars" and Egyptian women as "prostitutes". Mazbouh added that her anger in the video was sparked by an incident of verbal harassment she experienced in Zamalek, an upscale neighborhood in Cairo.
After the video went viral, Egyptian lawyer Amr Abdel Salam filed a complaint stating that Mazbouh violated article 302 and 308 of the criminal penal code by insulting the Egyptian people. Following that, Mazbouh was arrested at Cairo airport last month.
Emad Kamal, Mazbouh's lawyer, has expressed that "with all due respect to the judiciary, this is a severe ruling."
Kamal further explained that Mazbouh suffers from depression and struggles to control her anger due to the removal of her brain clot in  a 2006 surgery.
While some activists have expressed their anger on social media against Mazbouh, with the hashtag #tryMonaMazbouh going viral on Twitter, Haitham Ahmed and Eric Knecht report on Reuters that Egypt's stability is stumbling as there is continuing repression of Egyptian rights activists and erasure of freedom.
---
Subscribe to our newsletter
---