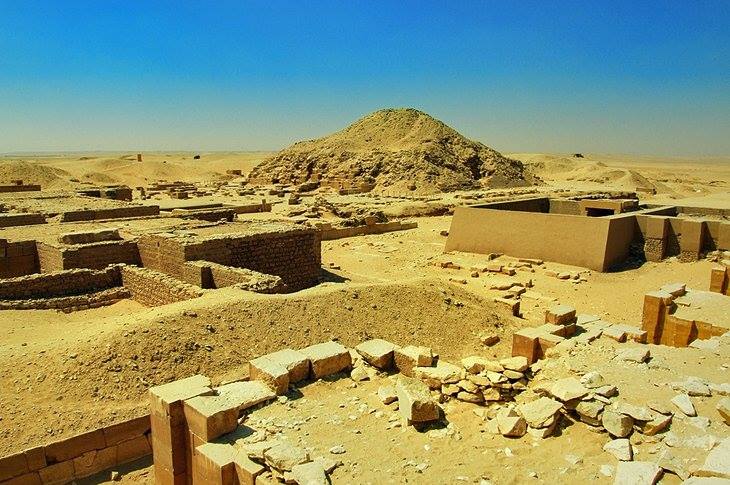 The Ministry of Antiquities will announce a set of newly discovered mummies and embalming equipment at the Saqqara necropolis on Saturday, according to Al-Ahram online.
The latest discovery took place south of Pyramid of Unas, one of the most important pyramids in Egypt, known for the very first ancient Egyptian religious texts carved on its walls.
The discovered equipment includes vessels for mummification as well as measuring cups. In addition to the embalming tools, amulets, gemstones and other valuable metallic objects were found. There were also mummies buried in large sarcophagi and wooden coffins.
In the announcement, set to take place in four days, a golden mask, also found by the mission, will be put on display in the press conference which will be conducted by the ministry.
In 2016, the pyramid of Unas has been reopened to the public, after its closure for 20 years due to conservation and restoration work.
Unas was the ninth and last ruler of the Fifth Dynasty in mid-24th century BC.
This year has been particularly fruitful in terms of archaeological discoveries, as a Graeco-Roman temple has been discovered near Siwa in early April, while the marble head of the Roman emperor Marcus Aurelius has been found in Aswan by the end of April. A royal celebration hall has also been discovered near the Matareya district, dating back to the Ramses' era.
---
Subscribe to our newsletter
---