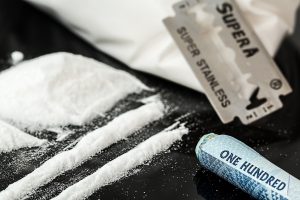 Photo credit:Pixabay
Officials at Cairo International Airport arrests a 22-year-old foreign woman after she was caught in an attempt to smuggle 2.2kg of cocaine into Egypt.
According to a statement released by the Ministry of Interior, the airport authorities warranted a full body search of the woman after receiving a tip. Upon their search, the officials found the packs of cocaine concealed underneath her clothes.
When questioned, she confirmed that she intended to smuggle the drug for a customer. The authorities have confirmed that they will take the necessary measure to handle the case.
In April, another drug smuggling incident took place at Cairo International Airport. The authorities have arrested 12 EgyptAir staff and Customes Authority officials for smuggling 2 million LE ( around $111,852) worth of illegal medications into Egypt. The drugs were medications for oncology and hepatitis viruses sold in East Asia.
Egypt has been making several attempts to revive its tourism industry by appealing to foreigners from all over the world. According to the United Nations World Tourism Organization (UNWTO), the number of tourists coming into Egypt has dropped by 41.% with 4.8 million tourists in 2016.
In 2017, Egypt's tourism profit rose by a whooping 170% in the first 7 month alone with at total of 7.5 million tourists incoming as of November of the same year.
As a result of many efforts and initiatives by the local government, the Ministry of Tourism and the private sector, tourists slowly started returning back to Egypt. At least 7.5 million tourists have entered Egypt in 2017 alone. However, incidents like these threaten the countries tourism and may to harsher visa policies and restrictions for foreigners and tourists in Egypt.
---
Subscribe to our newsletter
---