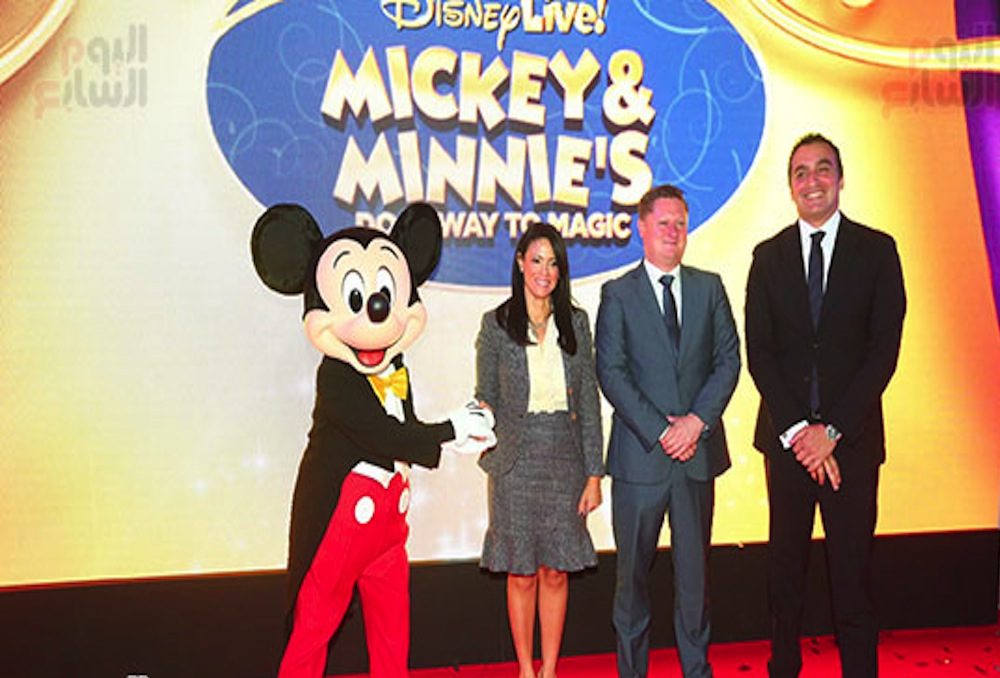 The Ministry of Tourism held a press conference on Tuesday to announce the return of 'Disney Live' performances in Egypt, in the presence of Dr. Rania Al Mashat, Minister of Tourism and Dr Sahar Nasr, Minister of Investment and International Cooperation.
This achievement was the result of joint efforts of the Ministry of Tourism and Investment and famous live show company Feld Entertainment for Europe and the Middle East.
Mohamed Amer, Chairman of Dino, the official partner of Feld Entertainment International in Egypt, announced that tickets will be available to purchase in September and the show will start on September 26 and end on October 6th at the Cairo International Stadium.
The shows will include a number of Disney movies such as 'Tangled', 'Aladdin' and 'Toy Story', and there will be extra attention to detail by the team of the Feld Entertainment to use the best quality of lighting and to create the laser effects for the character Buzz Lightyear in Toy Story. The traditional costumes will also be re-imagined in an entirely new way to make the show more exciting.
This is more than just an event, as Dr Rania Mashat explained at the press conference that this is one of the most important steps in the recent campaign to promote a new kind of tourism, which is called "People for People". The campaign will focus more on the human element of tourism and the exchange of different cultures and entertainment.
"There are creative youths in all fields especially the arts, and we must seek offers and festivals that would reflect this positive aspect of the Egyptian people and share it with the world," Mashat said.
Mashat also added that the current agenda created by the Ministry of Tourism focuses on entertainment, as it aims to diversify the options for tourists and to create more demand for Egyptian tourism. The full agenda will be launched in 2019.
Mohamed Amer stated that the return of Disney Live represents a strong investment, as the company arrived at the price of 120 EGP ($US 7) for a ticket, whereas the world price is 18 dollars, meaning that there is a great desire from the company to play in Egypt.
"We are thrilled to be back in Egypt for the second time after the successful first show in 2014 and the show will bring more surprises to all Disney fans, both young and old," said Steven Armstrong, Vice President of Feld Entertainment for Europe and the Middle East.
---
Subscribe to our newsletter
---