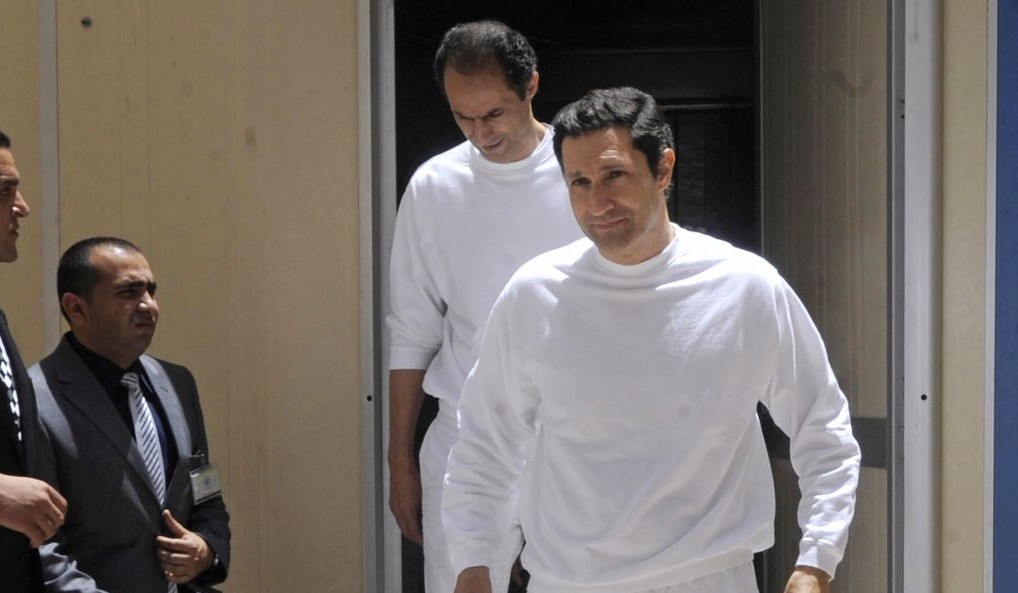 An Egyptian court accepted an appeal by the defense lawyers of Alaa Mubarak and Gamal Mubarak, the sons of former Egyptian President Hosni Mubarak, for their immediate release on bail.
The appeals court released the Mubarak sons and other defendants in the 'stock market manipulation case' on bail of EGP 100,000. The appeals court also ordered the removal of the judge who ordered the renewed detention of the Mubarak sons and other defendants in the case.
Defense lawyers for the Mubarak sons appealed the 15 September decision by the Cairo Criminal Court to arrest the Mubarak sons and other defendants in relation to a stock market manipulation case involving the sale of the National Bank of Egypt prior to 2011.
Lawyers argued that the decision to arrest the defendants was unreasonable as their place of residence was known and they did not miss any hearings.
On Twitter, Alaa Mubarak tweeted his praise and thanks to God hours after his release from Tora prison.
الحمد والشكر لله علي كل حال pic.twitter.com/xPkmi6ICpe

— Alaa Mubarak (@AlaaMubarak_) September 21, 2018
Following the arrest of the Mubarak sons on 15 September, the Egyptian stock market lost almost EGP 25 billion, with analysts telling Bloomberg that the arrests rattled traders.
Why were they arrested again?
The defendants were initially referred to court for allegedly obtaining illegal benefits in excess of EGP 51 billion. However, the Cairo Criminal Court is currently only considering allegations that the defendants obtained illegal financial benefits in excess of EGP 493 million from the sale of the National Bank's shares.
The defendants' arrest was ordered after the judge dismissed a report that cleared the defendants of any wrongdoing.
Prosecutors allege that the defendants agreed to sell the National Bank in order to obtain a personal financial gain through the involvement of a company in Cyprus. Prosecutors allege that the defendants all had a link to this company and that a conflict of interest should have prevented the sale of shares to the Cypriot company.
The Mubaraks have previously been accused of using front companies in Cyprus and elsewhere to hide investments which raise a conflict of interest.
The Panama Papers alleged that the Mubaraks managed to hide a number of large investments between 1996 and 2008, including in the National Bank, through a company registered in Cyprus. The Mubaraks have consistently denied the claims.
---
Subscribe to our newsletter
---