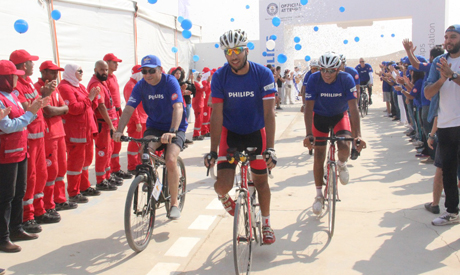 Egypt's bikers broke the Guinness World Record for the longest heart-shaped route while raising awareness about heart diseases in Egypt on September 28.
The event was part of the campaign 'Back to Rhythm' which is a collaboration between the Egyptian Red Crescent and Philips International Charity Foundation to bring attention World Heart day.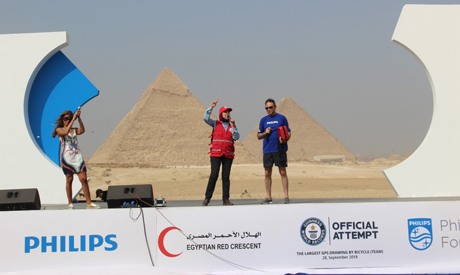 Bikers from cross Egypt started started their route from their cities collectively biking a total of 6853 km matching the length of the Nile River.
The campaign, which began at the end of August of this year, had other activities and events as well.
Philips International Charity Foundation set up stationary bikes across several shopping malls in Cairo and encouraged shoppers to hop on and cycle.
According to the World Health Organization (WHO), about 46 percent of the deaths that occur in Egypt are a result of heart problem.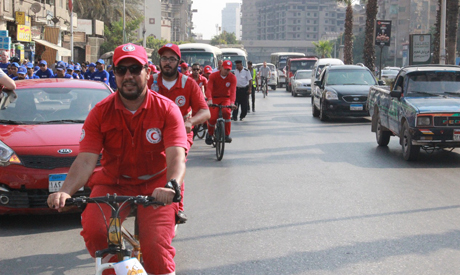 Bikers breaking the Guinness World Record.
The Philips International Charity Foundation granted the Egyptian Red Crescent 30 heart-shock devices for public hospital across the country.
---
Subscribe to our newsletter
---