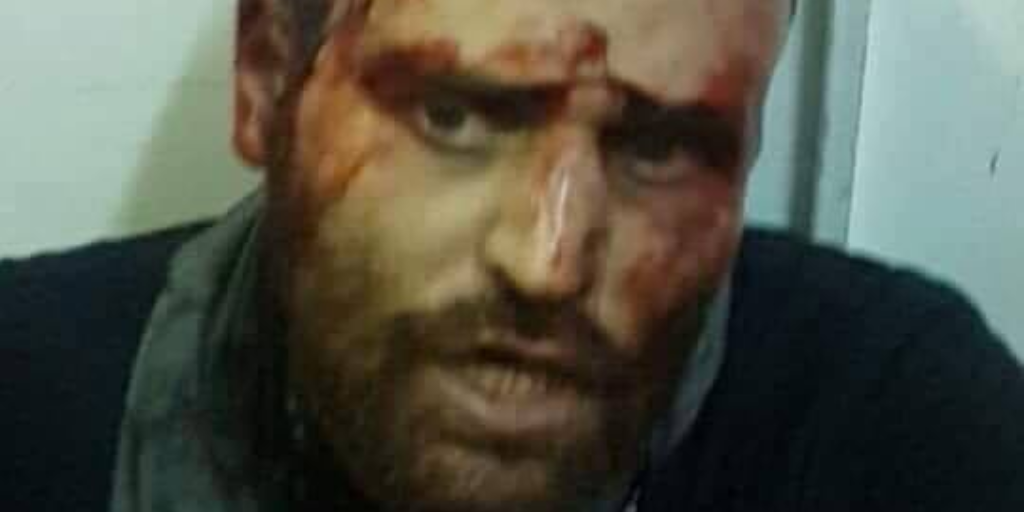 Expelled Egyptian army officer-turned-terrorist Hesham Ashmwai was arrested on Monday 8 October at dawn in Libya as part of a wide-scale military operation conducted by the Libyan Armed Forces.
According to a press statement released by Libyan Army, Ashmwai, the leader of the 'Islamic State' (IS) branch in Derna, Libya , was under arrest after the Libyan Armed Forces launched a military operation to capture him.
Ashmwai is a former fired officer at the Egyptian Armed Forces where he served as a Sa'aka officer is considered as the elite forces inside Egypt's army. He decided to join the militant group of Al-Qaeda after the 2011 revolution.
Ashmawi is also known as Abu Omar al-Muhajir. He received advanced training during his military service with Egypt's army on special operation tasks in the United States 'main training institutes.
In 2014 , Ashmawi became a leading figure of the IS branch in Egypt , the 'Sinai Province' group which was known as 'Ansar Byat El-Maqdus' group at that time. He supervised most important militants attacks conducted by the group against the army and police forces based in Sinai and Al-Farafra oasis.
He was born in 1978, and graduated in 2000 from the military academy, where he was considered a distinguished officer and joined the Special Forces Unit. He served in Sinai for 10 years and witnessed the bombings of Taba, Sharm El-Sheikh and Dahab.
In 2005, he started to attend sessions for extremist groups held in mosques. As a result, Ashmawi received a warning from the Armed Forces in 2006 and was subjected to investigation. However, he asserted his commitment to the military rules.
In 2007, Ashmawi was transferred to an administrative post according to a verdict from a military court and then referred him to retirement in 2009. He was completely expelled from the army in 2012 because he travelled to Syria twice through Turkey.
After the 30 of June uprising, Ashmawi appeared as a key militant figure that trained many militants on the usage of weapons, carrying out suicide bombing missions and killing conscripts.
In the wake of the failed assassination attempt of former Interior Minister Mohammed Ibrahim in May 2013, his name was mentioned a few times in the media.
Ashmawi has been involved in several high operations including the attack on the military intelligence headquarters in Ismailia in October 2013, the bombing of the Security Directorate of Al-Dakahlia in December 2013, the bombing of Cairo Security Directorate in January 2014, the attack on a military unit in Farafra oasis in the Western Desert in July 2014, and the attack on the Armed Forces in Karm Al-Qawadis inSinai in October 2014.
During the Farafra attack, Ashmawy was injured, he then was taken to Libya to receive treatment because of his close relation with Al-Qaeda-affiliate Ansar Al-Sharia in Derna, Libya.
---
Subscribe to our newsletter
---