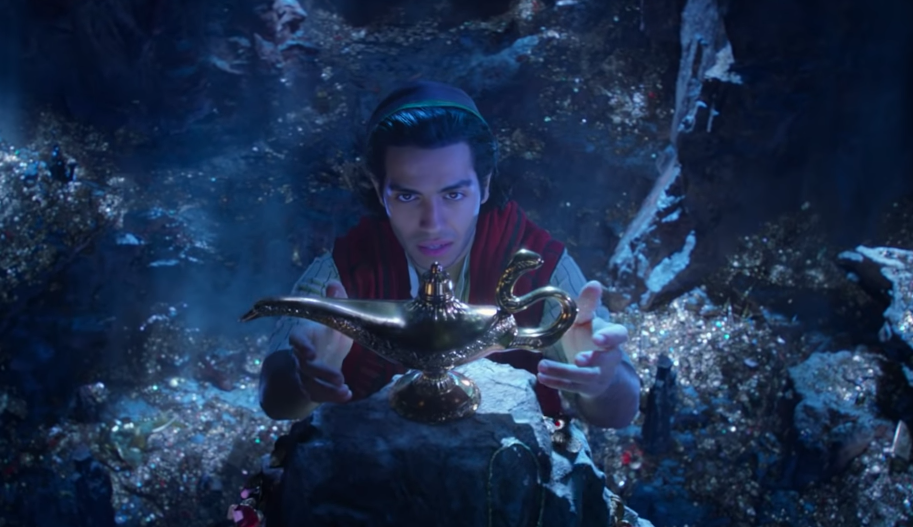 The trailer for Walt Disney's live action remake of Aladdin was released on Thursday giving the audience a first glimpse at the upcoming Egyptian-Canadian star Mena Massoud as Aladdin.
The film will premiere in May 2019 and features none other than Will Smith as Aladdin's side kick, Genie, and Naomi Scott as Jasmin, but the audience is yet to seem them in character.
The trailer for the live action gives the first look at the magical Agrabah and the Cave of Wonders shot at Wadi Rum Desert, Jordan.
Disney announced a live action version of 1992 animated Aladdin, directed by Guy Ritchie, on October 2016. However, production has been pushed back a few times during 2017. Finding the perfect characters for the lead role of Aladdin and Jasmin took longer than expected.
Massoud was cast in July 2017. The Egyptian-Canadian actor has made many debuts in film and television making an appearance in 'Combat Hospital', 'Masters in Crime', 'Ordinary Days', and 'Saving Hope'. Egyptian fans from across the world are anxious to see an Egyptian premiere in the Disney film.
Disney has been turning its animated films into live action movies for the past couple of years. One highly anticipated film of 2017 was 'Beauty and the Beast' starring Emma Watson and Dan Stevens. Just this summer, Disney also released 'Christopher Robin' a live action version of 'Winnie-the-Pooh' featuring all the beloved characters: Pooh, Piglet, Tigger, and Eeyore.
---
Subscribe to our newsletter
---