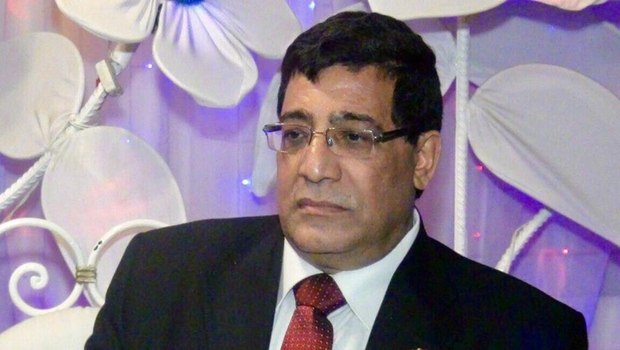 The court has ordered the release of the detained economist and writer Abdel-Khalek Farouk, who was arrested last week for publishing false information, without bail until further investigation.
The book titled 'Is Egypt Really a Poor Country?' was seized at the publishing house while it was being prepared to go to print.
The Supreme State Security Prosecutions  issued an arrest warrant for both Farouk and the owner of the publishing house, Ibrahim El-Khatib, early last week. However, El-Khatib was released the following day.
"It contained false information that would affect the national economy," a security source told Egypt Independent. In the book, Farouk has allegedly analyzed Egypt's economic crisis and criticized it the country's policies.
According to Naglaa Ossma, Farouk's wife, the authorities have informed the economist that he was arrested on the charges of spreading false news through his book.
After the book was confiscated, Farouk released the book online free of charge in a move that took social media by storm.
Amnesty International's Egypt researcher, Hussein Baoumi told Middle East Eye that "This seems to be yet another example of the Egyptian authorities' reacting angrily at anything amounting to disagreement or dissent."
In March 2018,  Egypt's public prosecution announced  hotlines for citizens to report on 'fake news and rumors' published on media outlets and social media platforms that 'aim to disrupt the nation's security'. Moreover, Egyptian authorities have been cracking down on any news outlets or news containing false information which could be perceived as 'inciting terrorism'.
Since May 2017, hundreds of news outlets have been blocked in Egypt including Mada Masr, Daily News Egypt and Human Rights Watch. Additionally, some 20 journalists are currently behind bars; including two journalists who were arrested earlier this month in Alexandria.