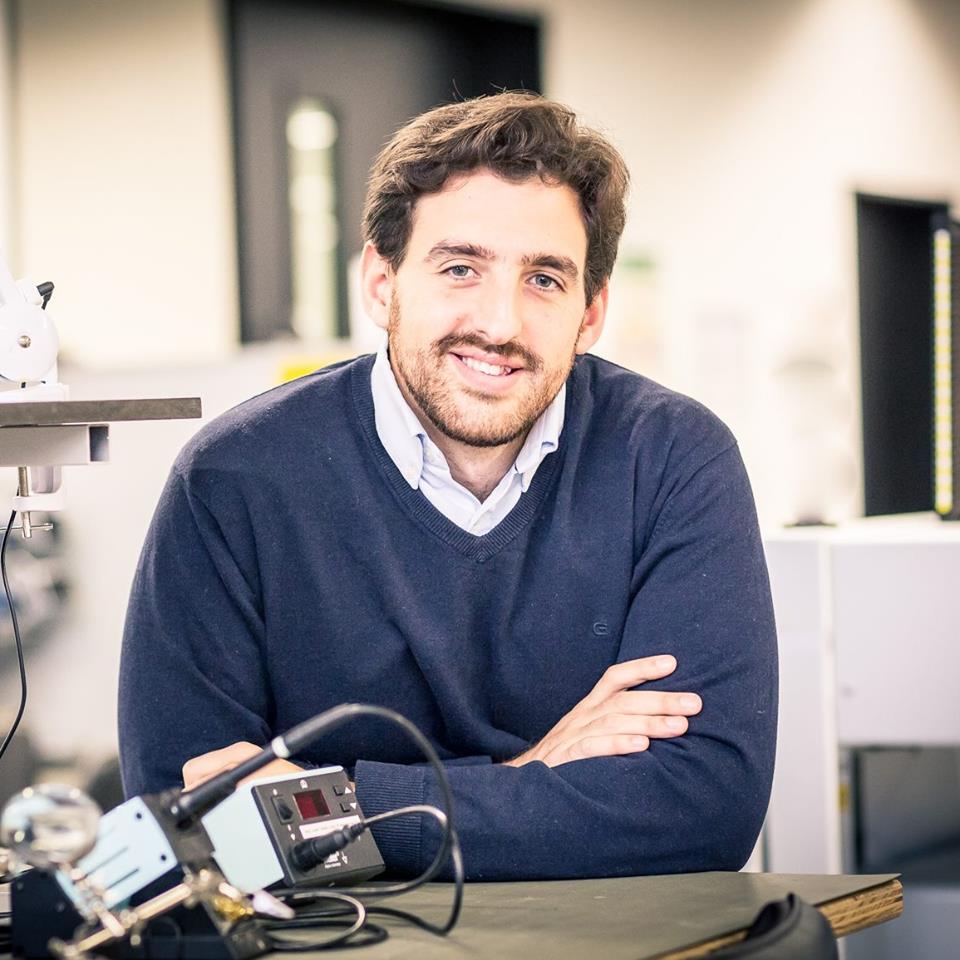 More people around the world now die from air pollution than malaria, tuberculosis and HIV combined, according to a 2016 study in the journal Nature led by Johannes Lelieveld, director of the Max Planck Institute for chemistry in Germany.
In Cairo alone, it was estimated in 2012 that the deaths of around 43,000 Egyptians were related to air pollution, with heart disease, stroke and respiratory infections cited as the top causes of premature death.
"When I noticed how serious the problem was, I told myself that something needs to change," Karim Tarraf tells Egyptian Streets.
Tarraf is the CEO and Managing Director of 'Hawa Dawa', a growing and highly successful company in Germany that combines IoT (Internet of Things) sensor technology, AI (artificial intelligence) and earth observation to provide high quality, fine-granular environmental data for cities and companies working to improve the quality and cleanness of air. It's goal is establish air quality data as a new commodity to facility smart health, new mobility and smart city applications.
Since its founding in 2016, Hawa Dawa has won an endless number of prestigious awards, including the startup contests of the German Federal Ministries of Traffic & Digital Infrastructure and the Fedetal Ministry of Commerce, Top 10 innovators in Germany and Top 35 in Europe by prestigious the MIT Technology Review, and winner of the Smart Cities Vertical of the Kickstart Accelerator with more than 1600 applicants and is now being support by the business incubation programme of the European Space Agency.
Egyptian Streets spoke with Karim Tarraf to learn more about Hawa Dawa and this remarkable success journey.
What inspired you to fight the problem of air pollution? 
I used to work in the climate field for a long time, doing projects with several international organisations like the UN and the World Bank to tackle climate change, and so I was very much always interested in the idea of sustainability.
The critical problem of air pollution in Egypt also played a huge part in motivating me, as I always had conversations with friends on what can I do and how we can provide the best possible solution. This is also where the name 'Hawa Dawa' came from, which basically means 'air medicine' or air purity in actually more than seven languages (including Arabic, Persian, Turkish even suaheli and Indonesian).
What is the story behind 'Hawa Dawa' and how did you come up with it?
Well, firstly, I went to Munich after quitting my job because I realised that the biggest impact I can achieve is through the entrepreneurial path, and Technical University Munich offered great masters courses in that field and a growing ecosystem. Initially, it started off as a project I pitched for the "Think. Make. Start." Hackathon at the Technical University of Munich in spring 2015 with my team, where we were one of the final winners of the hackathon.
The idea back then was a prototype for a mobile device that would help identify risk conditions for asthmatics in the environment. We wanted to develop the project further than that, and so we, my wife who was the the first to join and support me, and myself, did a lot of studies, research and workshops including interviews in Egypt, and we came up with two findings: first, that the majority of respondents did not prefer to carry a mobile device with them, and second, that high quality environmental data requires having the sensors in a controlled stationary environment.
So we came up with the solution to construct our own network of air quality nodes around the city. Across each area, the sensors collect important data on various pollutants and environmental conditions. The sensor node is weather protected.
What makes this different from regular public data is our approach of using artificial intelligence and machine learning to solve issues such as sensor cross-sensitivity and sensor drift, which helps us receive more accurate measurements in real time and monitor the change and behaviour of pollutants. By combining these reading with satellite- and geo-data a live citywide map is created. Using automated analytics we can then generate insights on the cause & effect of emerging hotspots and anomalies.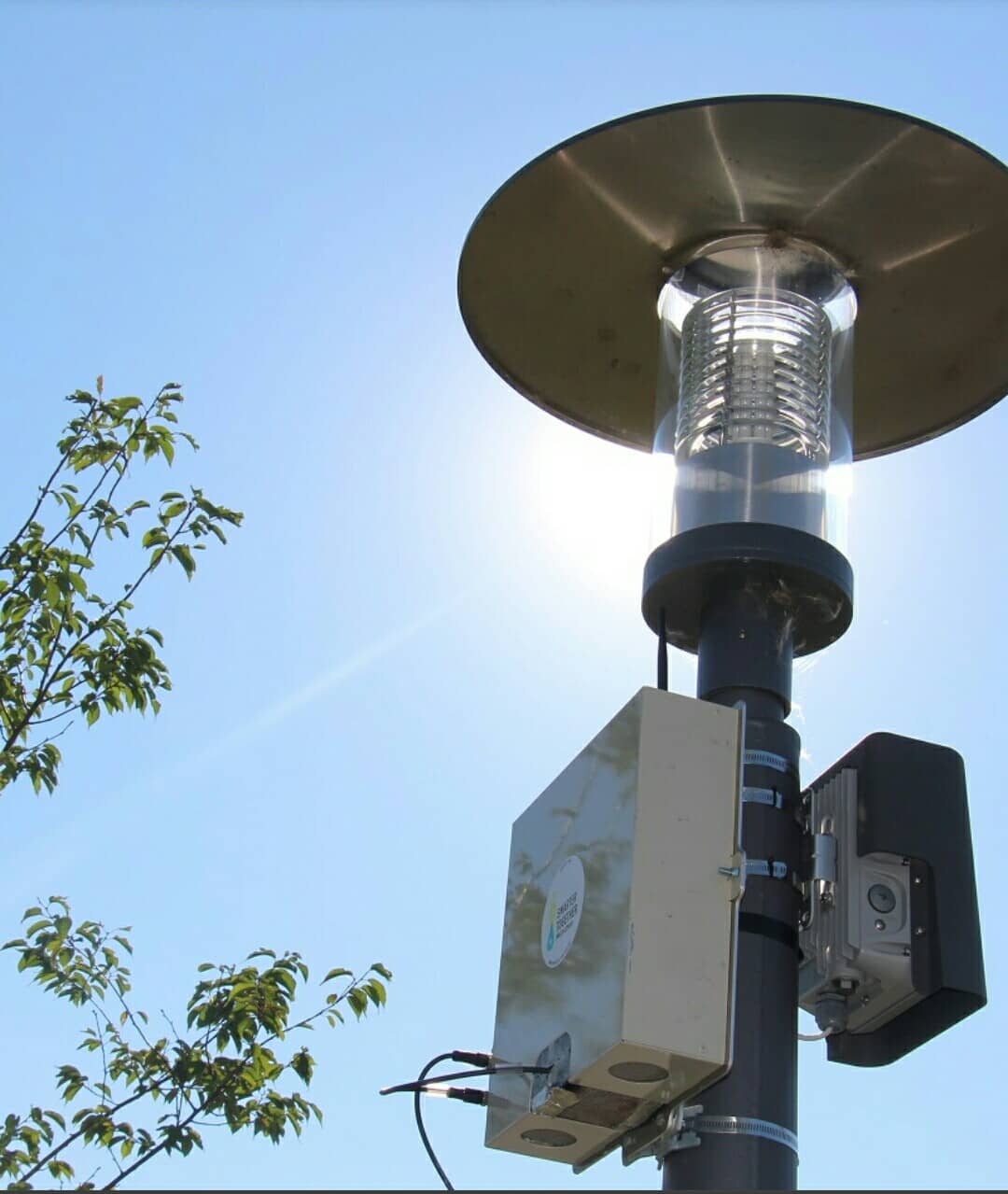 This in turn helps decision-makers to conduct strategies to ease traffic flows and tackle air pollution and make cities smarter.
How do you think Egypt can solve its problem of pollution?
The first step is "to make the invisible visible". To identify the sources and causes of the problems. By achieving an unprecedented level of granularity one can match the intervention to the highest potential impact. Thus, there is an efficiency gain to be won here. Additionally, if you are building new districts or cities or aim to rethink the mobility of existing ones it makes most sense to incorporate air quality data in your decision-making from the beginning.
The data can help you identify the best places for hospitals, nurseries and schools. It can give you an risk map of potential symptoms and give you a tool for eco-sensitive mobility management. It will not solve the problem of traffic congestion from one day to the other, but it will pave the way for a smoother transition to new mobility concepts.
Generally we believe that things like IoT, artificial intelligence and digitization can help Egypt and countries like Egypt leapfrog certain development stages and be on par with other industrialized nations in some of the future topics, such as health, education and mobility.
What are your plans for the future? 
We are now launching our solution in several cities in two countries: Germany and Switzerland and expanding our earth observation based data globally. We are also now starting an investment round as our team is continuing to grow as we now have engineers, software and data analysts, sensor, satellite and traffic modelling experts as well as business folk from all around the world that are committed to the same vision, and we are still looking to expand it for anyone interested.
---
Subscribe to our newsletter
---