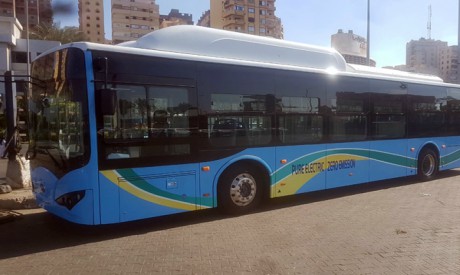 Alexandria's electric buses are undergoing an experimental phase for three months prior to operating consistently and launching for service, reports Al Ahram. 
The General Transportation authority in Egypt signed an agreement in January with the Chinese company of BYD to provide the country with 15 electric buses costing EGP 4 million each. 
Ticket price will depend on the journey length but is expected to range between EGP 5 ($US 0.28 cents) and EGP 10 ($US 0.56 cents). The ticket for the newly-established Mwsalat Misr buses costs EGP 15 ($US 0.84).
The buses are considered pivotal to the Alexandria Passenger Transportation Authority's (APTA) plan to make Alexandria a green and eco-friendly city by 2030. 
As such, the new vehicles will run on chemical energy store in rechargeable battery packs. They are expected have zero pollution rate, have Wi-Fi, air conditioners and be tracked through GPS.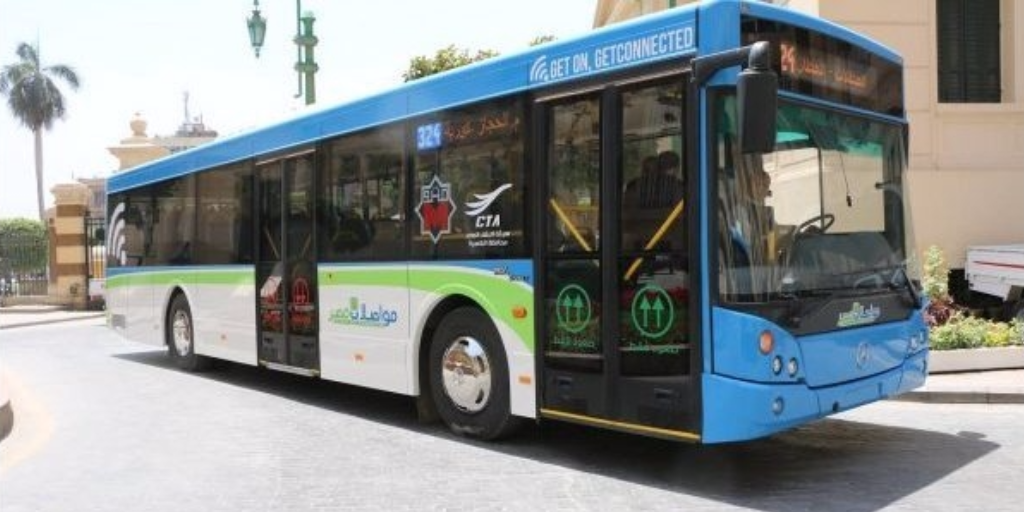 "We started experimental operation for the first bus last week," said chairman of APTA Khaled Eleiwa to Al Ahram Weekly. 
"This will last for three months, then 14 buses will operate immediately," he added
The decision to move to electric buses has been highly encouraged as to not only improve pollution in Alexandria, by reducing CO2 emissions in the long term, but to also minimize costs for the General Transportation authority in regards to fuel subsidies and maintenance work. 
By switching to electric buses, annual and maintenance repair costs are expected to slash down to one-forth of their current number, costing only EGP 50,000 rather than EGP 200,000 for normal buses. 
The Egyptian government has been following the Integrated Sustainable Energy Strategy (ISES) to 2035 in a bid to ensure continuous security and stability in the energy supply. As such, Egyptian authorities have set a target of reaching 20 percent renewable energy sustenance by 2022 and 42 percent by 2035.
According to a report by the International Renewable Energy Agency (IRENA) issued in October, up to 53 percent of Egypt's total energy could derive from mix renewable energy source by 2030.
As such, Egyptian authorities have been focusing on renewable energy sources such as as solar and wind by crafting wind farms and solar stations. 
Moreover, it is expected that the New Administrative capital will have e-mobility transportation services as well, such as trains and buses. 
Cycling has also become a trendy habit within a growing community. The government has been trying to encourage citizens to bike in a bid to ease congestion, reduce air pollution, and develop physical health habits; President Al Sisi is known to be a strong advocate of the exercise. 
In June, the Ministry of Environment announced its intent to reduce the country's air pollution's rate by 50 percent in 2023. 
The Environmental Performance Index ranked 66 in the 2018 report, behind Montenegero and before Lebanon meanwhile Switzerland topped the list.
It is not yet clear if the General authority of transportation will consider implementing electric tuk-tuks in the nation as well.