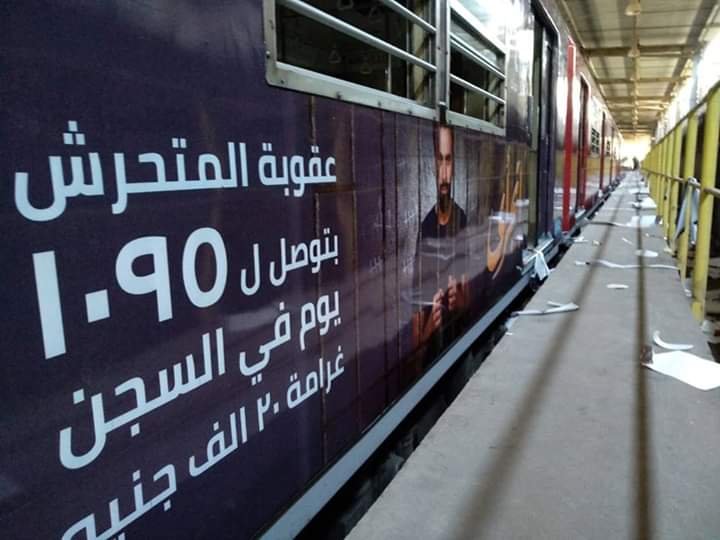 Egypt's National Council for Women (NCW) launched a media awareness campaign with the slogan "Your Life Is Made of Stations, Don't Let One Stop You" in a bid to inspire women to pursue their dreams and tackle struggles specific to women.
The campaign, which launched a week ago and which will be on-going for three months, saw the implementation of motivational posters and fact boxes across Cairo's most popular metro stations such as Attaba, Cairo University, Abbaseya and Ramses.
It is being carried out in cooperation with the United Nations Populations Fund.
Not only does the campaign have for aim to inspire women to pursue their dreams, but it also addresses combating sexual harassment, supporting strategies against violence against women and inspiring Egypt's male population to provide assistance.
Dr. Maya Morsi, head of the NCW, said in an official press statement that the campaigned aimed at women and men in all age groups.
Established within the framework of the "National Strategy for the Empowerment of Egyptian Women 2030", the campaign seeks to encourage women to achieve  their dreams and make informed decisions.
One of its focus points is to raise awareness on issues related to women and to provide empowerment in  the economic, social and health fields.
The campaign focuses on four main themes: the first is «harassment» by presenting the possible punishments for harassers and urging girls to act positively through reporting in the event of harassment. The second theme is «early marriage»  which is presented as a message to parents in which it claim that it is unacceptable to force girls into early marriage, deprive them of their right to choose a life partner and expose them to many health risks.
The third theme of the campaign is a «be productive» which encourages women to contribute to the labour force.  The fourth and final theme of the campaign is «reproductive health», emphasizing that women's health is the most important factor behind their strength and success.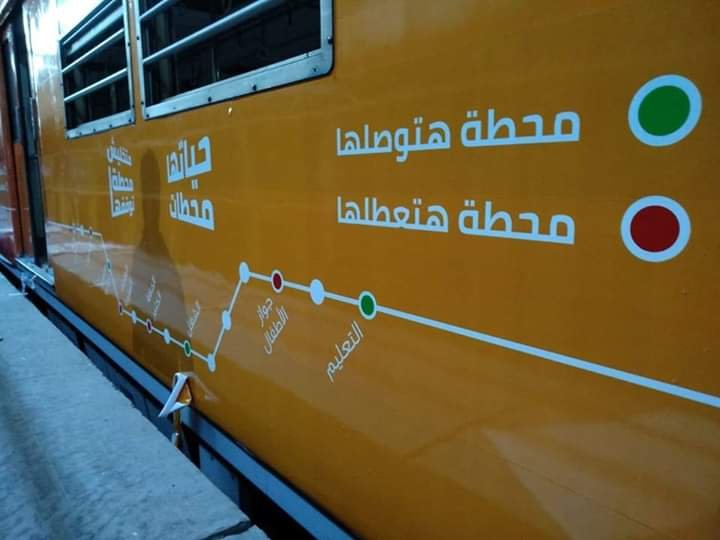 The President of the Council stated that the idea of the campaign was inspired from the similarity between human life and metro stations, as human life resembles going through stations determined by his choices and decisions. The average individual person may choose stations to help him to reach his dreams, carefully planning his or her life life.
Egypt's metro system is the most active and popular means of transport, taking up approximately two million passengers per day in the period of 2017-2018 according to local reports.

The campaign also includes an interactive section by displaying a group of "posters" inside the metro stations that include women's dreams related to work, marriage, study and travel.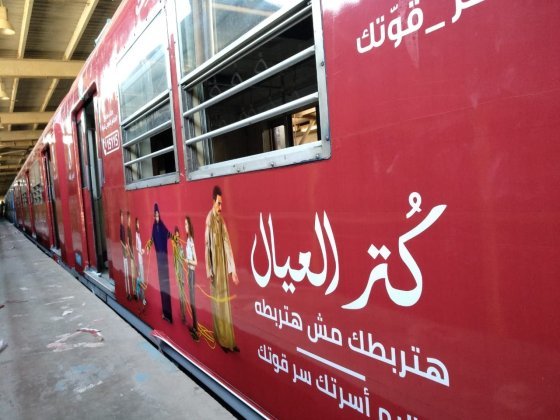 Although more women graduate from university studies than men, women are still often held back from joining the workforce or continuing their education due to societal constraints.
In 2017, an international poll carried out by the Thomson Reuters Foundation ranked Cairo as the most dangerous megacity for women.
---
Subscribe to our newsletter
---