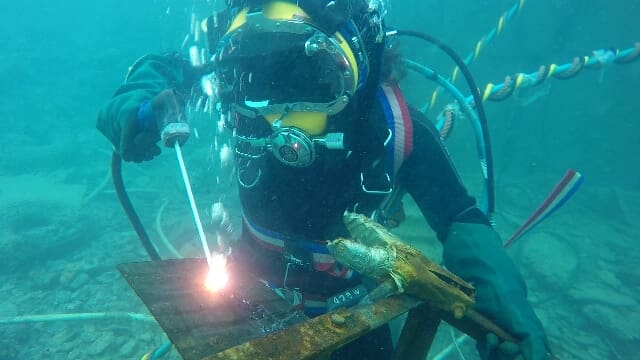 In Middle Eastern societies, dangerous professions are no longer restricted to men. In the last couple of years,  Arab women have broken into fields full of risk to challenge the prevailing negative stereotypes about Arab women.
Somaya Zidane, a 24-year-old woman from Alexandria, works in the field of commercial diving. Till this day, it is an exclusive job restricted to men, particularly in Egypt.
Set out to prove her ability to cope with the challenges of the profession, Zidane is today a trainer at the largest commercial diving school in the Arab world having taught multitude of students from Jordan, Saudi Arabia, Algeria and UAE.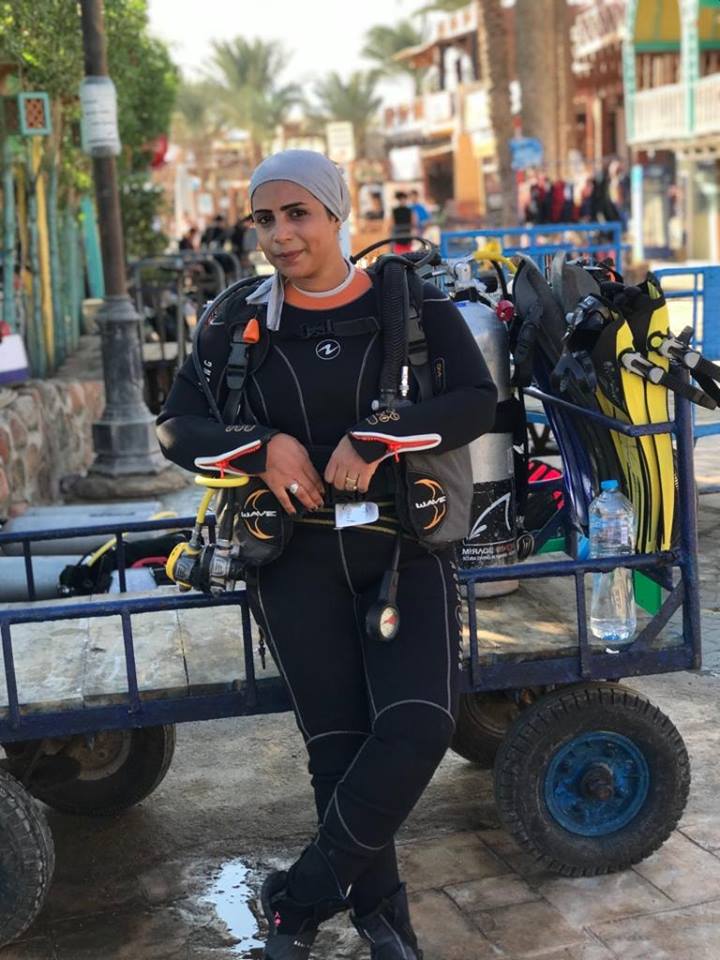 Although diving is often perceived as a recreational activity, it has also taken on a professional aspect. As such, a commercial diver is a professional diver that works for pay and who specializes in a certain type.
Most commercial divers work in the oil and gas industry; they often work in dangerous circumstances after many years of accreditation and under heavy regulations.
Zidane has worked in the field of commercial diving for five years.
She is the first generation of Egyptian and Arab women who broke into the field of commercial diving and underwater welding after her graduating from Alexandria's technical college-department of engineering in 2014.
She was the recipient of a scholarship presented by the UAE to the marine academy of Science and Technology and Maritime Transport in 2014; this facilitated her enrollment in training courses in several fields including sewing, embroidery, industrial security and commercial diving.
Eventually, Zidane's choice settled on the field of commercial diving which requires deep-sea welding of sunken ships and trucks.
She began to learn welding at the marine academy of Science and Technology and Maritime Transport workshops, and, and in order to learn more about welding techniques, she also attended a welding course at Don Bosco Industrial institute where she was the first woman to do so.
After the completion of their welding training,  Zidane and one of her colleagues trained in diving for one month at the city of Ismailia.

Zidane does perceive underwater welding as a dangerous profession as it could lead to strokes or toxicity or fatal accidents underwater. Despite this, she finds the the profession meaningful and joy-provoking.
Her tasks depend on welding and mending ships; when there are sunk boats that need to be brought to the water surface, they are cut up and then go through a welding operation.
Zidane's work extends to handle petroleum pipes, internet cables and bridges that have bases under water. She is aware of taking precautions and the need for speed during her tasks. Zidane explains the example of averting explosions: if welding iron touches the air (oxygen) tube of the diver, this may result in a dire accident.
"The most dangerous position I was exposed to in my career was when I dived, for the first time, 39 meters deep. I felt dizzy and lost my balance, so I gave a signal to my assistant who lifted me to the surface gradually until I gained my consciousness, then I was subjected to necessary medical assistance," Zidane told Egyptian Streets.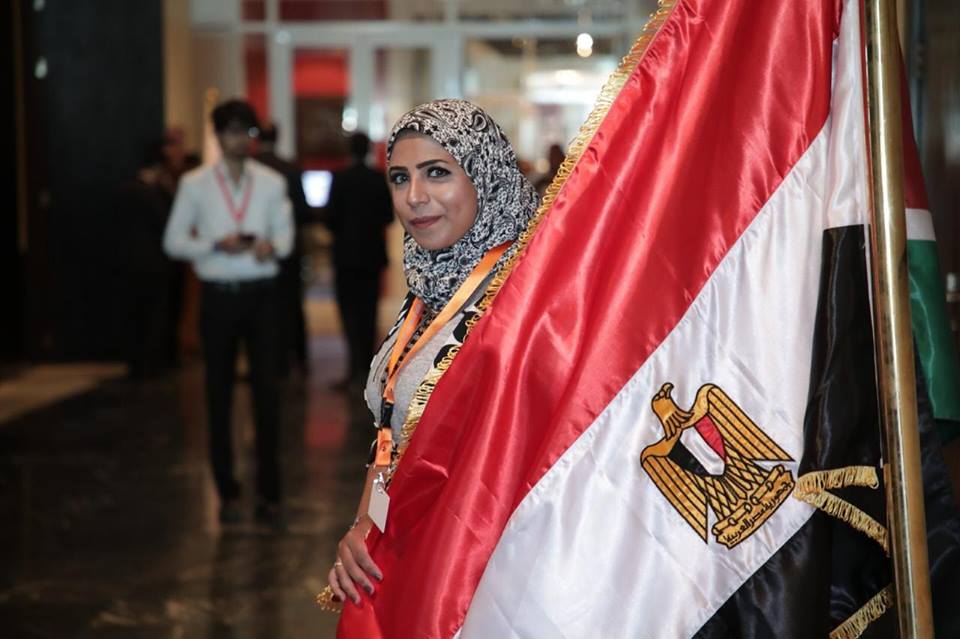 Zidane is employed as a commercial diving instructor at the Egyptian International School for Commercial Diving Education, affiliated to the petroleum services company 'International Marina Works IMW'.
She dreams of working at Suez Canal.
Although she is married and is a mother, Zidane never met resistance from her family regarding her work, often finding her social circle to be encouraging.
"I advise every woman to think about the profession she loves, and practice it with pride, even if this profession seems difficult or dangerous or restricted to men, so that we have women contribute in building our country like men," Zidane told Egyptian Streets.
In 2015, Zidane received a certificate of appreciation from the Guinness Book of Records for her participation in a global event to clean up the bottom of Red Sea from waste.
The event lasted a full day and included divers from all over the world; it was organized by Captain Ahmed Jabr, an Egyptian world-record breaker in deep diving.
---
Subscribe to our newsletter
---