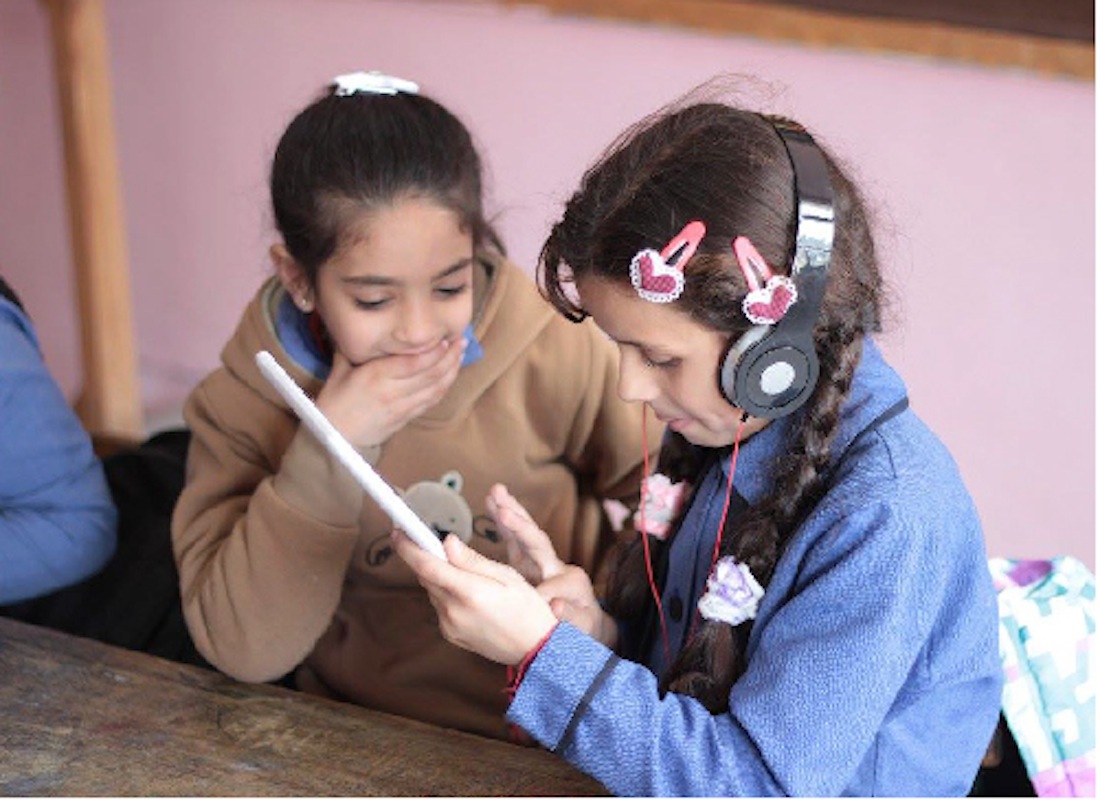 To truly transform and innovate education in Egypt and the Arab world, two things must be done. First, there must be a clear understanding of the term itself: education. Where did it come from? And what are its limitations? Second, an acknowledgement of the problems that the region faces, like the weakening of the Arabic language and the increasing standardisation of education, is important to create a vision for what needs to be done.
At this year's RiseUp Summit, the region's largest entrepreneurship annual event, innovation in education was a hot topic. It brought together some of the most important startups and projects working on transforming education in the region, such as Little Thinking Minds, Agora, Da7ee7 and Education Basket.
"Today we're seeing a lot more MENA entrepreneurs, investors and ecosystem players on stage, because these are are success stories built over the past six years. Throughout the first few editions of the Summit the majority of speakers were led by global stories, today we have local and regional stories to tell, share and learn from – because the reality is, these are the lessons learned that we can apply practically to our ecosystem. That's what "Grounded Experiences" is about,"  said RiseUp CEO & Co-founder Abdelhameed Sharara.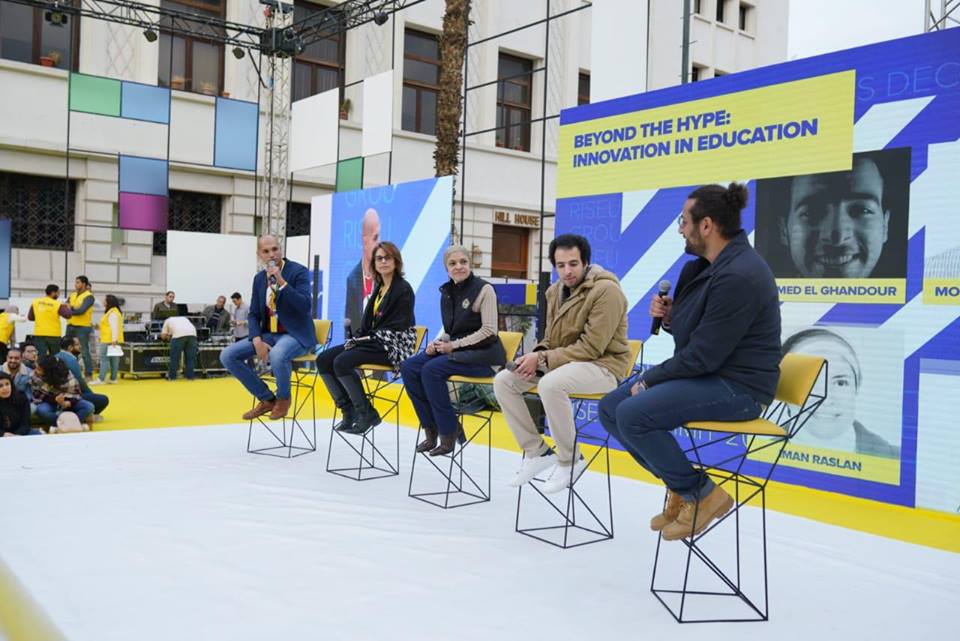 Speaking at the 'Beyond the Hype: Innovation in Education' panel, CEO and Managing Director of Agora Mohamed Rizkallah noted that the "purpose of education changed since the time of the industrial revolution". It was no longer about learning, he said, but aimed to keep the kids out of the streets and prepare to enter the labor force.
While education can be defined as merely imparting and receiving information from an outside source, learning, in contrast, is an ongoing and internal experience that includes acquiring new skills, knowledge and important values.
"What needs to be done is to find ways to institutionalise learning rather than just education," Rizkallah adds.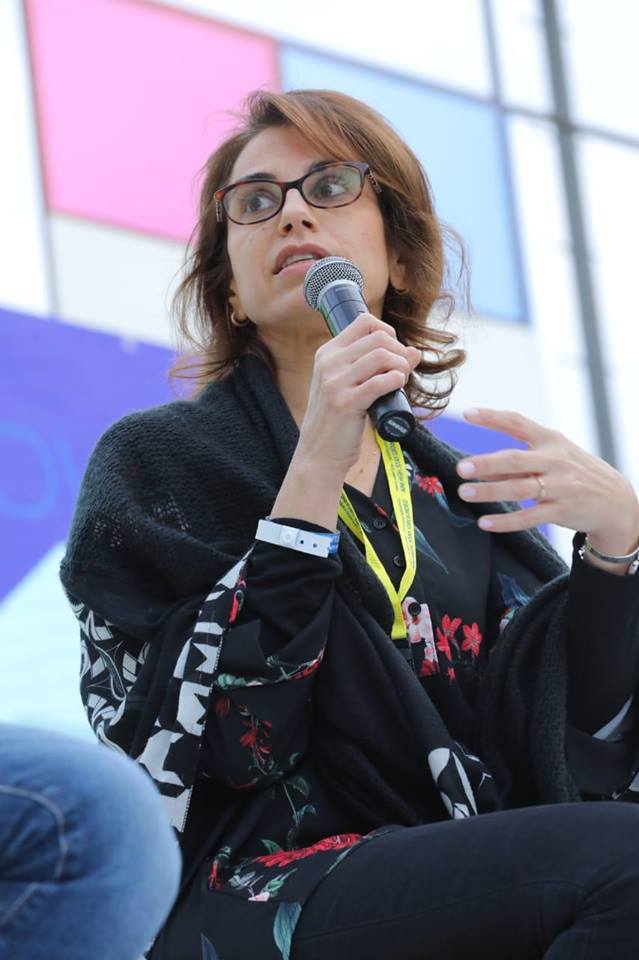 So how is this possible and how can one motivate children to learn? One of the leading startups aiming to institutionalise learning is Little Thinking Minds, an award-winning company co-founded by Rama Kayyali that creates engaging and edu-training Arabic content for children across the Arab region, in order to make them more self-aware of their identity and language.
Today, in the context of globalization and the vast popularity of the English language, it was seen that among the 3,500 young adults polled for the Arab Youth Survey 2015, more than a third state that they use English more than Arabic on a daily basis.
"What we realised is that it is not that children do not want to read in Arabic, but they just need access to books that are more engaging and inter-active and is a one- to-one experience," Kayyali notes.
Little Thinking Minds also particularly targets marginalised children in refugee communities using an offline program, teaching them also other important values like social cohesion and tolerance.
Agola, a new Egyptian mobile application about to launch in February, also aims to transform the learning experience for kids. It allows the user to see the world that is around them through an added lens of learning by using augmented reality to add layers to the everyday objects that is around them and helps better observe the information they learn at school.
For instance, if the student scans a water bottle, they will be able to see the activity and shape of the chemicals inside the bottle, enhancing the learning experience for students and allowing them to be more in touch with the world.
Furthermore, another way to consume information and learn is through 'Da7ee7', a youtube channel by Ahmed El Ghandour, which can help the youth to think and search for different and interesting careers by discovering topics that they often would not be taught at school.
The videos tackle all kinds of subjects, from philosophy, economics to science, and produces it in a way that would connect with the young generation. It is one approach that goes beyond the formal institution of education and helps others to learn about various topics individually.
"It doesn't matter how you are educated," Rizkallah notes, "whether it is by home-schooling, videos, or teachers, the most important thing is that it is an individual learning process."
Recently, the job review site Glassdoor put together a list of 15 different companies that do not require college degrees, including high-paying tech outlets like Apple and Google.
What this means is that education for Arab and Egyptian youth should not just be about getting a degree or creating a career for themselves, but it should be about learning new skills and values that would contribute to the improvement of the society as a whole.
---
Subscribe to our newsletter
---