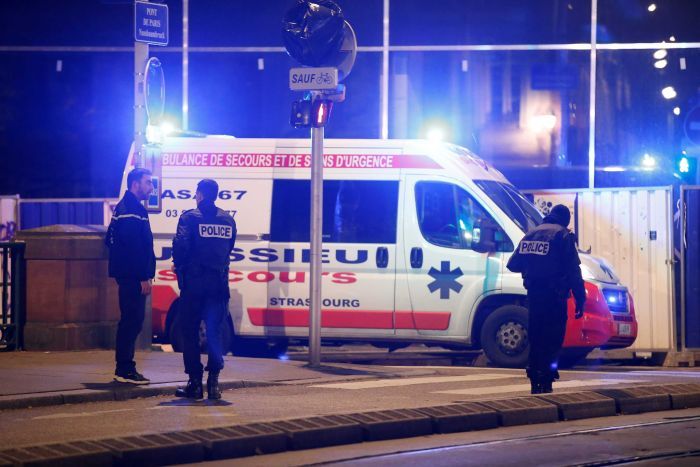 French authorities reported that at least four died and 11 injured at a shooting near the Christmas Market in Strasbourg, a city located in the eastern border of France.
The armed man escaped the shooting scene but sources revealed that he has been surrounded by police forces.The gunshots lasted to about 10 minutes. The police were already tipped that the suspect was a "possible security threat."
The French Interior Ministry advise citizens to say in their homes after this incident. A shop keeper shared with BFM TV, a local 24-hour network, more details about the incident including "There were gunshots and people running everywhere."
European Union executive Jean-Claude Juncker said on Twitter "My thoughts are with the victims of the Strasbourg shooting, which I condemn with the utmost firmness." She added, "Strasbourg is an excellent symbol of peace and European Democracy. Values that we will always defend."
I express all my sorrow for the victims of the Strasbourg attacks. This Parliament will not be intimidated by terrorist or criminal attacks. Let us move on. We will continue to work and react strengthened by freedom and democracy against terrorist violence.

— Antonio Tajani (@EP_President) December 11, 2018

Pater Fritz, an eyewitness, told the BBC "I heard gunfire and found a person who had been shot, lying on a bridge. He said he tried to resuscitate him but the man died."
Reasons for the attack are still unknown. however, the prosecutor began an investigation to see if this is a possible terrorist attack.
---
Subscribe to our newsletter
---