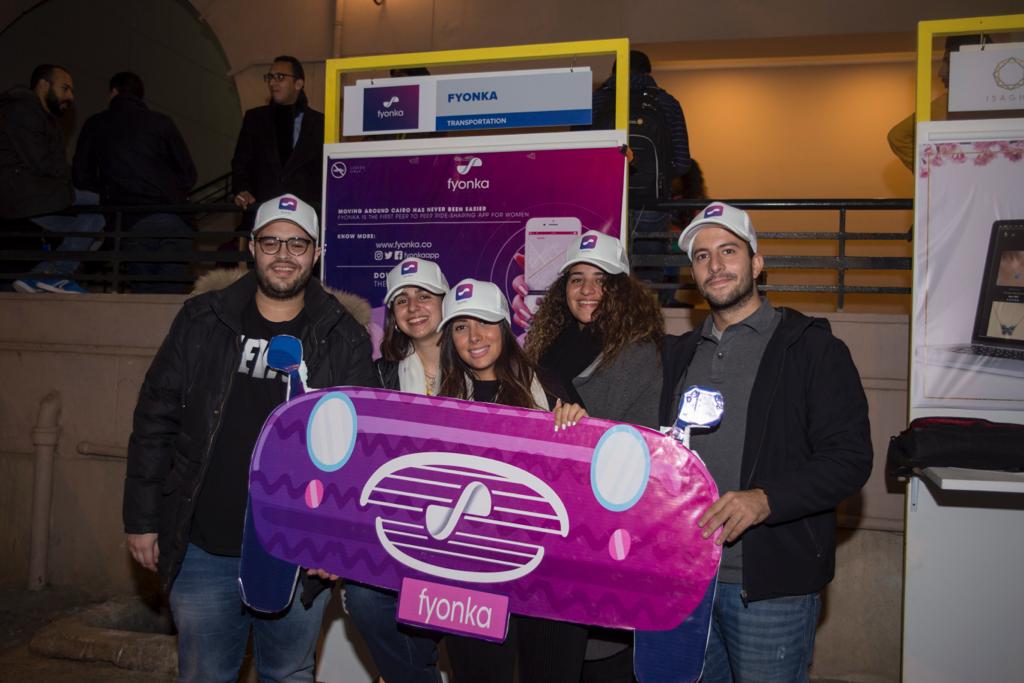 Amidst the 150 startups that are exhibited in the 2018 RiseUp summit, a new ride-hailing service, Fyonka, has stood apart, sparking discussion and appreciation.
Egyptian Streets spoke to Fyonka (Ribbon or bow, in Arabic), Egypt's newest all female-riding service, rivaling Uber and Careem giants for safety and premium service however distinguishing itself through its eco-system of female riders and drivers solely.
Set officially to be launched on the 23rd of December, the startup was co-founded by Abdallah Hussein and Mostafa El Kholy; it has already been downloaded by 500 users and has made over 400 rides since its soft launch a week ago.
"We aim to be so much more than just a transportation service. we aim to build and initiate a woman empowerment movement that helps women, here in Egypt, have more have more of a positive output through three different channels." explains Abdallah Hussein, Fyonka co-founder.
The service aims to provide not only a safe riding experience for women, it also prides itself in being a secure job outlet as well. Taking into consideration safety and cultural barriers, Egyptian female drivers are not prone to feeling comfortable in settings where they are secluded with multiple male riders, raising alarm bells for safety concerns. Hence the service is a solution to various concerns women might have with transportation and a lack of opportunities for women in this profession.
Both Hussein and El Kholy were shocked to discover that although Uber and Careem have around 400,000 drivers in Egypt with approximately 15,000 are females. Noticing a gap in the market, Fyonka leaped in for the bridge.
Why this service as opposed to any other?
Ride-hailing services are known to be safer than the alternative governmental taxis. However, in the last recent years, both Careem and Uber have been at the center of attacks and criticism pertaining to harassment and mistreatment of female clients.
Fyonka's focus on safety is thus, understandably so, heavy on the safety of both rider and 'partner', the latter being the preferred terminology for Fyonka's female drivers as they're perceived as partners in the company without any condescension.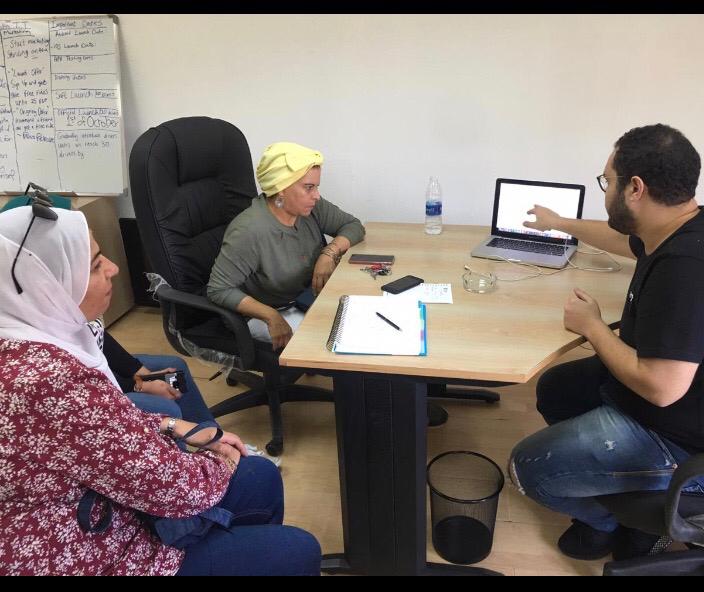 "We introduced a feature called photo verification as a safety step. When the driver arrives to the customer pick-up point, the customer receives a template in the application with a picture of the driver, her name and her mobile number. You confirm that this is in fact your driver, and this goes vice-versa. She confirms you are the customer, for safety reasons. plus we have a partnership with MAYDAY, the first roadside assistance application, so that if anything happens to you, you get help from someone within 30 minutes," explains Hussein.
The cofounders also explained that all partners, all of whom go through a scrutinized recruitment process, are first-aid certified.
Similarly, in 2015, Reem Fawzi launched "Pink Taxi" as a convenient and safe mean of transportation for women. Fyonka is thus an extension of the interest of women taking the rein in driving professions and services.
Giving back to the community
Fyonka's aspiration to inspire a movement transcends the application's success. It also aims at helping women in alternative means.
"Part of our profits go into projects that help women, so in the first six months, we have had two projects: fighting illiteracy classes in rural villages," starts Hussein.
He adds that the second project includes partnering up with New Woman Foundation to provide business workshops for aspiring home-business makers. Taking advantage of the fact that many stay-at-home women produce clothing such as scarves and dresses or crafts, this collaboration gathers women from across Egypt to assist women in turning their home-run businesses to legally operational ones.
Having participated in RiseUp Summit 2017, the cofounders sought to validate and receive feedback on their startup idea. Noticing that the feedback was overwhelmingly positive, they started a two-month market research phase, followed by the creation of the mobile application which took three to four months, followed by testing, recruitment of partners through 'agents' and perfecting operations.
Currently, Fyonka is available both on iOs and android phones; it operates predominantly in Cairo so far.
Returning to RiseUp Summit once more
Fyonka was one of over 240 startups participating in this year's Rise Up Summit, the MENA's region's leading and most anticipated entrepreneurship event. The three-day annual event consists of workshops, talks, exhibitions, competitions and panels about the entrepreneurial ecosystem in Egypt and the Middle East region inviting international, regional and local speakers.
The summit helps rising entrepreneurs like Hussein and El Kholy not only learn about the ecosystem and the market, but also network with potential investors, mentors, partners, and many more giving them the opportunity to potentially leverage these relationships towards their ventures. The three-day event is optimal for receiving feedback and partnering up with up and coming startups.
For its sixth edition, Rise Up chose the theme 'Stay Grounded'. Over 6,000 attendees from over 40 countries and 298 speakers participated to tackle how to face challenges and create meaningful impact.
---
Subscribe to our newsletter
---