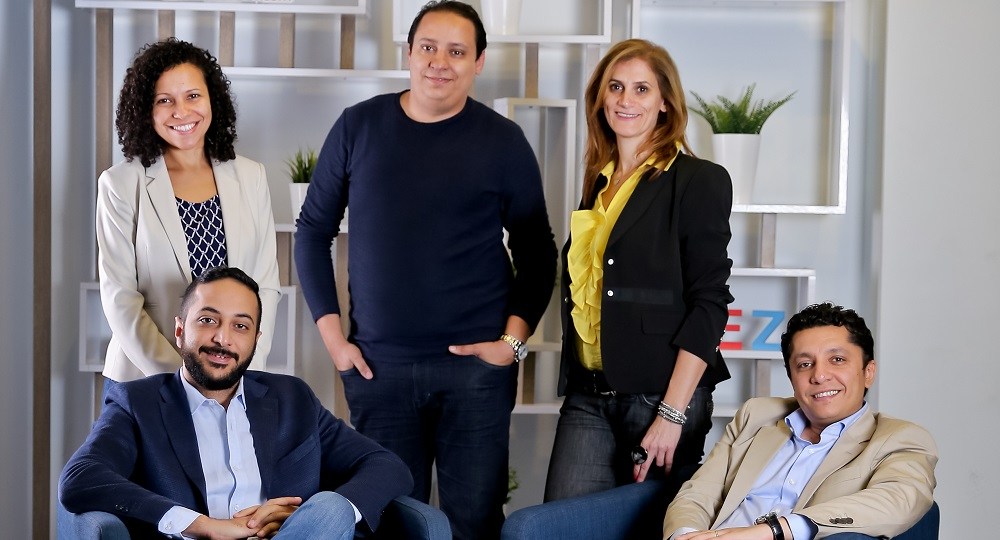 Egyptian health tech startup Vezeeta is turning the table in the health care industry by redefining the relationship between doctors and their patients while disrupting the industry as a whole.
Founded in 2012, the now app-based venture initially started as an electronic medical record for doctors."We launched the first product and it was picking up with the doctors, but we realized that nobody [patients] is using it," Amir Barsoum, founder of Vezeeta says.
That is when Vezeeta decided to withdraw and relaunch in 2015. This time around, the app introduced a booking platform for patients allowing them to rate and review their doctors."That was a moment when it boomed."
The idea was simple. For very single industry there is the glue that connects different players together. Vezeeta believed that if they built a platform to plug in different health care providers "while keeping them well integrated together. This way we are introducing massive quality enhancement to the [health care] system," Barsoum highlights.
"Initially we were invested in serving health care providers because we serve providers, providers serve patients," the founder says, "and then we moved on to believe that we could use the platform to empower and serve patients while we are keeping them connected to the providers."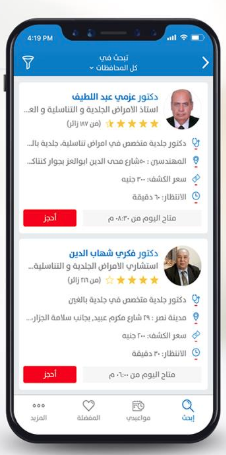 Revolutionizing the market
Egypt's healthcare, like most of the market around the world, suffers from bridges between different health care providers and patients that are extremely weak. A person is called a consumer when s/he is buying coffee, booking a hotel, and purchasing clothes, because this person makes the decision to consume the offered product. This empowers the consumer because s/he is in a position to make their own decisions.
On the other hand, "when you go to a medical institution, you stop being a consumer and start becoming a patient. Why is that? Because you're not empowered," Barsoum underlines, "Whatever happens in this room is not your decision. It is somebody else deciding on your behalf, because you do not have enough knowledge and information to help you at least participate in the decision."
What Vezeeta does is that it gives patients the option to decide which doctor to go to based on different criteria. Patients are also empowered post their visit by allowing them to review their experience as well as the appropriate information and more data about their condition.
By empowering patients through data and technology, Vezeeta is changing the relationship between patients and the health care industry.
However, this change was not easy to adopt. Vezeeta's CTO Adel Khalil shares that "doctors were not so welcoming to the idea, because they were skeptical about being reviewed."
"But, we took a stand to empower the patients and emphasized that whatever the patient chooses to share is valid."
Vezeeta carries out a thorough verification process to ensure that all the feedback is from patients who actually visited these doctors and clinics.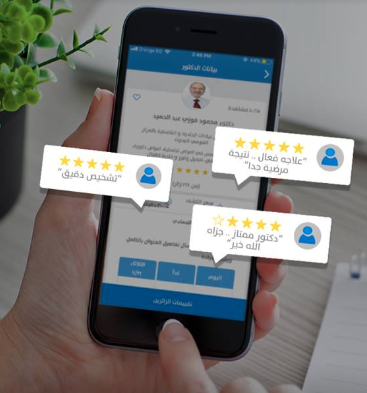 However, the app does not filter out any positive or negative reviews. Now, many patients choose to book through Vezeeta rather than the clinic to be able to share their review afterwards and help other patients as well.
The booking platform also adjusted the relationship between the patients and health care service providers. Because the providers were aware that patients have the ability to review and rate their experience, these patients were being treated much better.
After a while, doctors began to realize how this will drive more patient traffic to them and how this gives them to opportunity to create a better relationship with their patients while providing them with the best service they could.
Digitization data for health
The health tech industry is relatively new to Egypt and locals are yet to experience its full potential. According to the American Institute of Medical Science, the introduction of health tech to the health care system has many benefits to both providers and patients.
The digitalization of data will reduce healthcare costs because all records will be electronic. A study by University of Michigan revealed that electronic records reduced the healthcare expenses by three percent.
Predicting epidemics becomes easier because providers will be able to scan through the records and cross search common diseases. This will also allow easier access to data for research purposes developing new treatments and improving quality of care.
While these benefits might be attractive in theory, they  are not so easy to achieve in the health industry. For instance, according to Barsoum, one key factor for an effective health tech ecosystem is transparency. Transparency affects providers and how much information they are willing to reveal to patients as well as other providers.
For the health tech industry to evolve and ultimately flourish, providers need to ensure that they have the appropriate technology to use these systems, because to improve transactions between providers and the patients, the technology has to be present.
Another factor is affordability and quality. This means that the patients have to investing more time to understand their condition now that they have access to this information. "So, now we are asking patients to do more work," Barsoum says.
"Investing in health tech will help all the stakeholders involved in the industry, because for example with Vezeeta, we collect the data from the patients and their conditions, and grouped all doctors in one platform as well as provide transparency between all parties."
Vezeeta is one of over 240 startups participating in this year's Rise Up Summit, the region's leading entrepreneurship event. The three-day annual event consists of workshops, talks, exhibitions, competitions and panels about the entrepreneurial ecosystem in Egypt and the Middle East region inviting international, regional and local speakers.
The summit helps rising entrepreneurs like Barsoum and Khalil not only learn about the ecosystem, but also network with potential investors, mentors, partners, and many more giving them the opportunity to potentially leverage these relationships towards their ventures .
For its sixth edition, Rise Up chose the theme 'Stay Grounded'.
"When we were planning the summit we realized something very special which is this year, finally, we started to realize that the local startup ecosystem and the innovation community has grown and developed," Sami Awa, Rise Up spokesperson highlights. This year, Rise Up integrated these local success stories into their program allowing entrepreneurs the opportunity to learn from their successors' experiences.
---
Subscribe to our newsletter
---