Contrary to popular belief, Egypt's fashion and clothing production scene have been thriving for the last couple of years. There has been steady international recognition of brands such as Okhtein and Temraza, as well as providing the market with local alternatives to globalized, more expensive brands.
One of the best elements of this scene is how fashion designers, entrepreneurs and eco-friendly initiatives are collaborating to make the industry beneficial for the environment and for the economy.
As such, one start-up sustaining its own eco-system of salvaging waste, pumping handcrafted products and providing jobs is Green Fashion.
The start-up, which operates through a phone application, a website and through offline means, was created to up-cycle old clothing as well as unused material from factories into unique products.
Upcycling refers to processes old items to alter them into a new system comparable or better than the original; the goal of this process is to refashion an item with defaults to an newly usable or wearable product. The process is seen as an alternative to the disposal of old clothing through incineration or sending them to a landfill.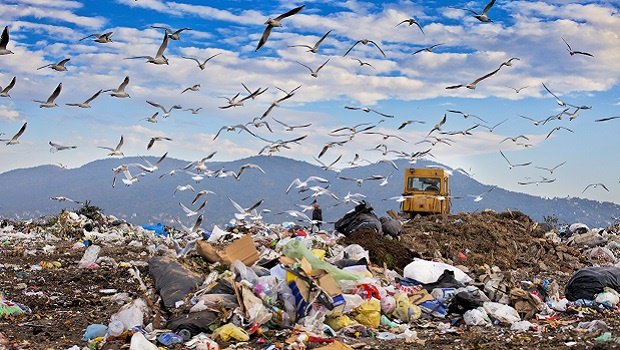 As such, Safaa Mostafa, Walaa Hamdy Gad, Alaa Shams and Amgad Mostafa were inspired to start their startup when they noticed, while volunteering in charitable organizations, that old clothing wasn't tell taken care of.
"In Egypt, the problem is that clothes that are not used and clothing waste from factories get incinerated 70 percent of the time or recycled 30 percent of the time," explains Safaa Mostafa. who went on to say that the recycling option was also limited as clothing would be broken down to threads in order to create new clothing, proving to be a costly ordeal.
Taking inspiration from DIY (do it yourself) craft videos from Facebook videos, the team decided to run a trial test and up cycle a piece of clothing. They enlisted the help of a seamstress who was taking literacy lessons in the NGO in which they had been volunteering, showed her the DIY video, gave her material and asked her to execute the product. Unfalteringly, the seamstress succeeded.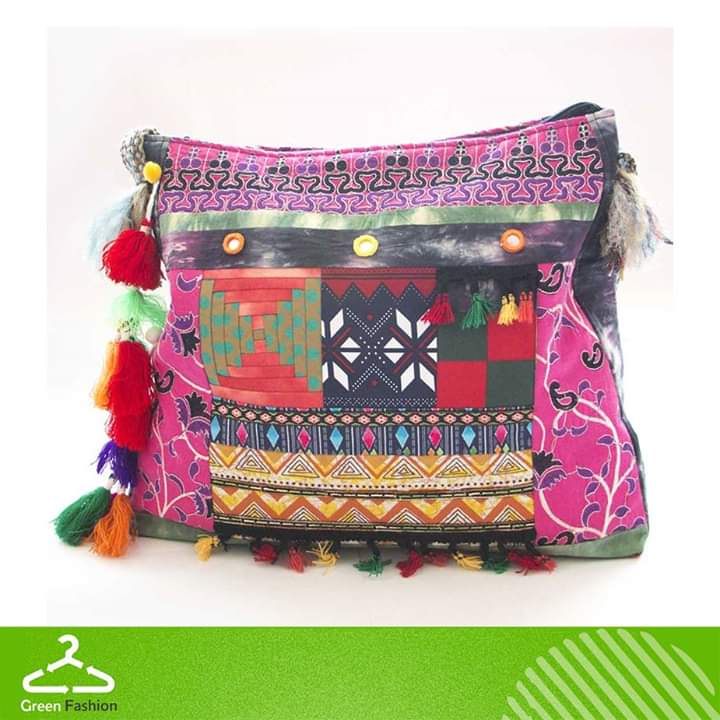 Eventually, they were encouraged to start their journey at the end of December 2017. Green Fashion was taken under the wings of the FEPS Business Incubator where its team was taught financial planning and running logistical tasks in the first six months before starting its actual operations offline six months ago. Currently, the start-up is undergoing the application process at the Technology Innovation and Entrepreneurship Center in Smart village while still maintaining its operations.
In the present moment, Green Fashion employes four seamstresses who operate four simple sewing machines to produce valuable and original clothing and accessory products.
Fashion designers help the seamstresses finalize the designs in order to create unique products. Green Fashion mainly targets fashion enthusiasts in Egypt or abroad who are interested in rare, unique and original pieces that are handmade. It also partnered up with DHL and Aramex for international and local deliveries respectively.
The start-up considers itself to not only be an eco-friendly solution to fighting clothing waste pollution, but as a provider of work opportunities to women with a rare, dying skill.
The seamstresses, introduced to Green Fashion through charitable NGOs, work for approximately four hours and are provided with a steady income from their job in a time where their offspring are a school.
"We used to sell our products in country clubs. The female clients were impressed with our work because for them, we achieved various goals which was not only that the products are eco-friendly but the seamstresses are provided with a steady income," explains Safaa Mostafa.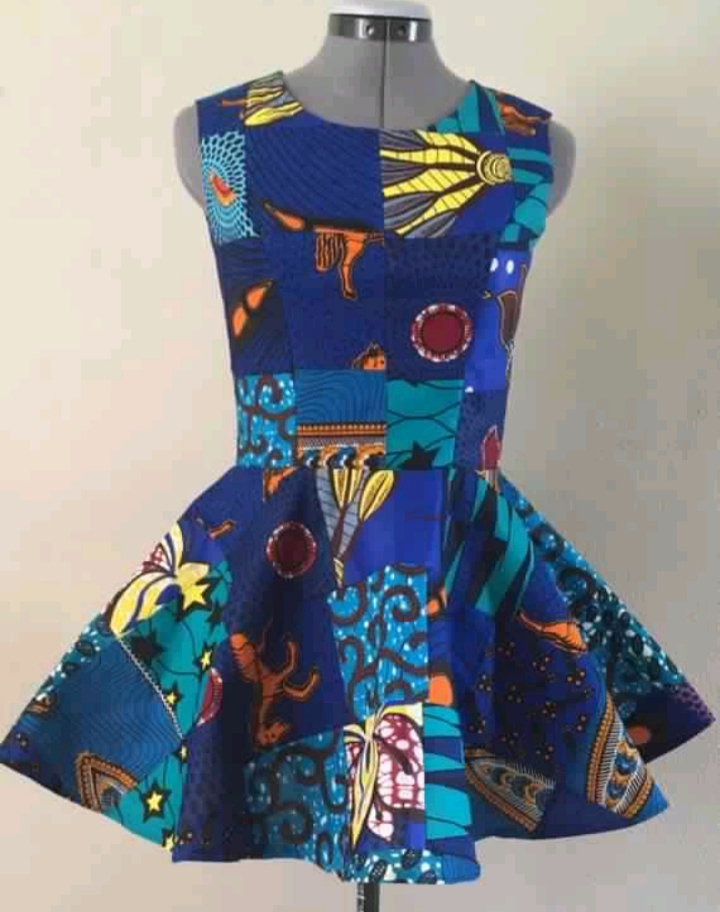 "We learnt from big companies like Google and Facebook, as well as startups, that the most important things are the employee and customer satisfaction, and then profit comes after," adds Mostafa who insists that the seamstresses are considered a part of the Green Fashion family.
The start-up's entry to the market, eventually lead to the sale of 1200 items bringing in a revenue of 780,000 EGP. It sells recycled bags, vests, jackets and cushions among other items which are also wrapped in paper and linen as part of its ethos to sustain its eco-friendly narrative.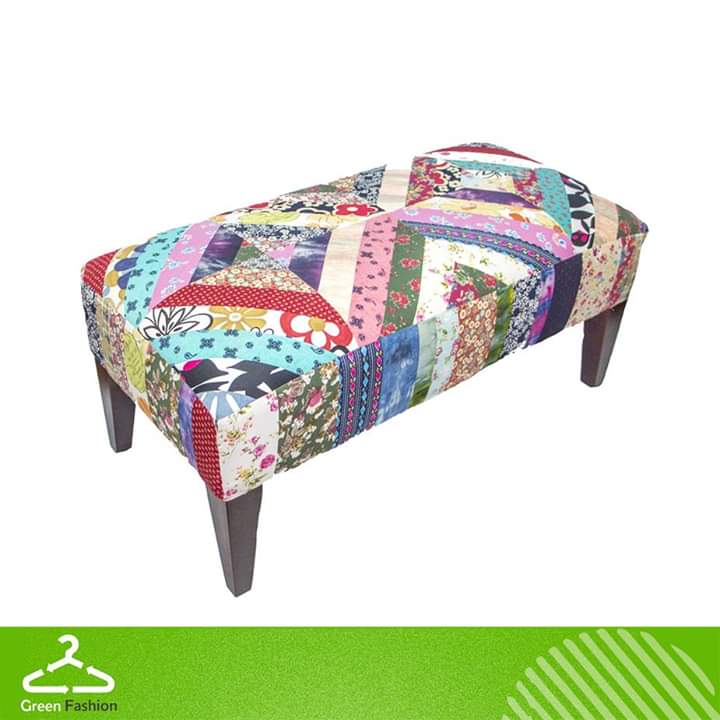 Green Fashion aspires to establish itself along with nine other up cycling companies in Egypt although its focus is strictly clothing.
It hopes to expand to 10 seamstresses and acquire six more sewing machines next year. Through additional funding, the start-up also hopes to launch to reach more audiences.
"The software for iPhone is expensive although that's what the targeted segment uses. Our software is currently for android phones, hence the need for investment to make the iPhone software possible," shares Safaa.
Green Fashion also hopes to provide the option of having clients send in their own clothing for a refashioning. The team brainstormed quirky ideas for encouraging others to up cycle, namely by trying to inspire mothers to requested the manufacture of baby from old clothing, refashioning old 'soiree' dresses into new ones, or, taking advantage of Valentine's day, offer couples the chance to make pillow cases from their significant others' non-wearable clothing.
"We see the problems around us and we try to fix them according to our specialty and capacity, " confesses the co-founder finally.
---
Subscribe to our newsletter
---