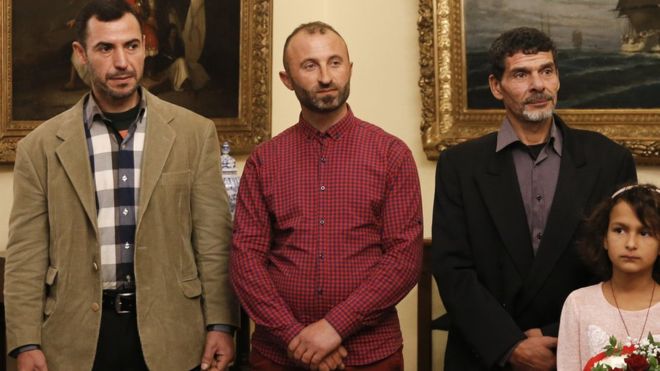 Following the deadly wild fires in the summer of 2018, two Egyptian citizens have been granted Greek citizenship as a reward for their heroic act of saving citizens near Athens.
The fishermen, including an Albanian migrant, were honoured and thanked for  displaying "solidarity and humanity" by the Greek President Prokopis Pavlopoulos. The names of those having received the citizenship on Wednesday were Ibrahim Mahmoud Mousa and Emad Al Haimi (Egypt) as well as Jake Gani (Albania).
"You are now European citizens too, and so you can teach all our partners who don't realise the values of Europe, to do what they ought to do," said the President according to the BBC.
According to a report by the labor representation office of the Egyptian Embassy in Athens, the fishermen rescued around 70 individuals from the wildfire that killed nearly 81 people although this has yet to be confirmed by Greece's Ministry of Interior.
The three fishermen rescued smoke-drunk individuals from the ocean and lead survivors to safety as the latter escaped their destroyed homes and the fire-striken port.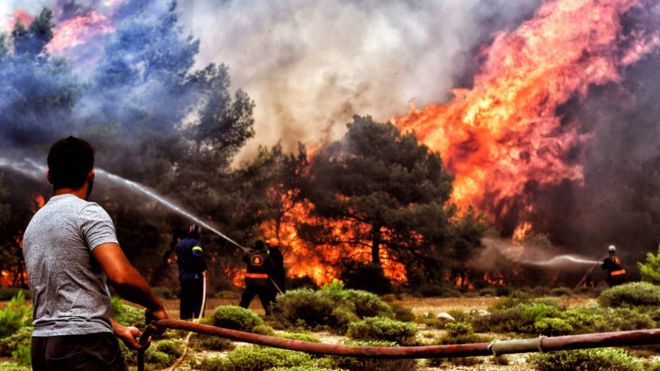 "There is no religion, there is no black and white – when someone sees something like that he must go there and even give his life to help rescue people," said Mousa, speaking to Athens News Agency.
The wildfire had been violent enough to force hundreds of people into the sea as flames loomed in, trapping them near the cost.
The President had also called the actions a symbol of 'European humanity' and expressed that the fishermen's actions were a clear message to "to the formations of populism and xenophobia."
In the last few years, far-right movements and parties have been growing in number across European countries such as in Austria and Hungary; this has manifested in sentiments of rejection towards migrants, especially in countries with ailing economies such as Spain and Greece.