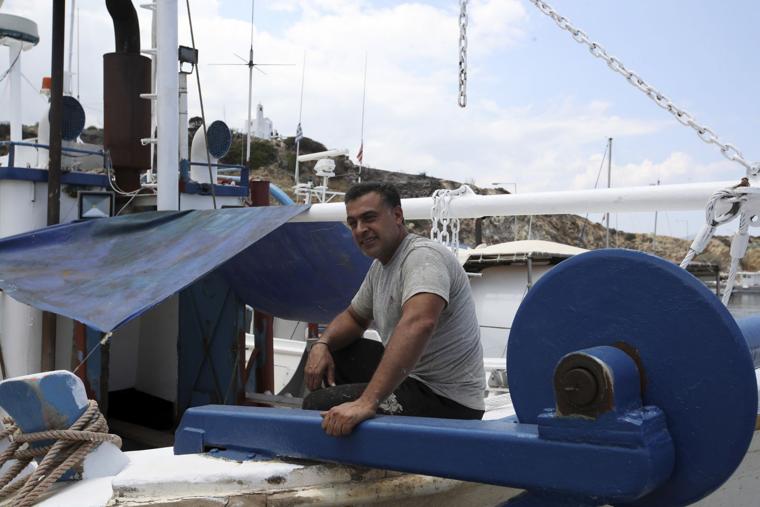 In what was described as the worst Greek forest fires in a decade, Egyptian fishermen in Greece displayed an inspiring act of bravery as they rescued around 70 individuals from the wildfire that killed nearly 81 people, according to a report by the labor representation office of the Egyptian Embassy in Athens.
Tawefik Halil, who has been living in Greece for two decades, was one of the fishermen that volunteered to help amid the horrifying scene.
"It was chaos, do you understand? Do you know what's it like to be in all that smoke, not being able to see anything and to have people asking for help?" he told the Associated Press on Wednesday.
More than 700 survivors were rescued by boat and taken to the port of Rafina on Tuesday, yet Halil admits that he cannot recall how many he saved due to the intensity of the whole situation.
"You can't see anything in the smoke and fire – so much fire and so much smoke…we could not breathe. I almost fainted at some point from all the smoke, and it was very difficult, my friend, it was so difficult," he added.
This is not the first time he was involved in a humanitarian disaster, as previously he helped rescue Syrian migrants after their boat was knocked off the Greek island of Chios in 2015.
Though there were some moments of relief, other moments were heart-wrenching, as he said that one time his friend's boat pulled out a dead body.
"It's a tragic thing, I still can't believe what happened, honestly," Halil expressed.
---
Subscribe to our newsletter
---