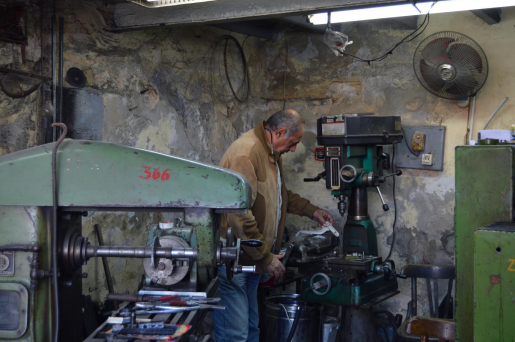 Young Egyptian photographer Mai Ayman created a photo essay titled 'People of Cairo' about the various individuals in Cairo's streets. She documented her interactions with them and captured their facial expressions to give us a glimpse of their professions and personalities.
"[The professionals] are so familiar to any of us and they are not appreciated enough in our society despite their great roles and their importance," Ayman says, "so I loved to show that they [the professionals] are important and that people do really care about them."
Ayman talks to Egyptian Streets about her journey throughout the project. Because Cairo is not necessarily a camera-friendly city, shooting in the streets without a permission was difficult. "We had the fear that any policemen sees us and insists on deleting the pictures, but we tried to avoid this by hiding the camera whenever we see any of them."
The fear was not only from authorities, many people refused to be on camera because they were scared these pictures would be used against them one way or another. Some trusted Ayman enough to consent to being photographed doing what they love, other refused.
Below is the series of photographs taken by Ayman as well as snippets of her interactions with the people.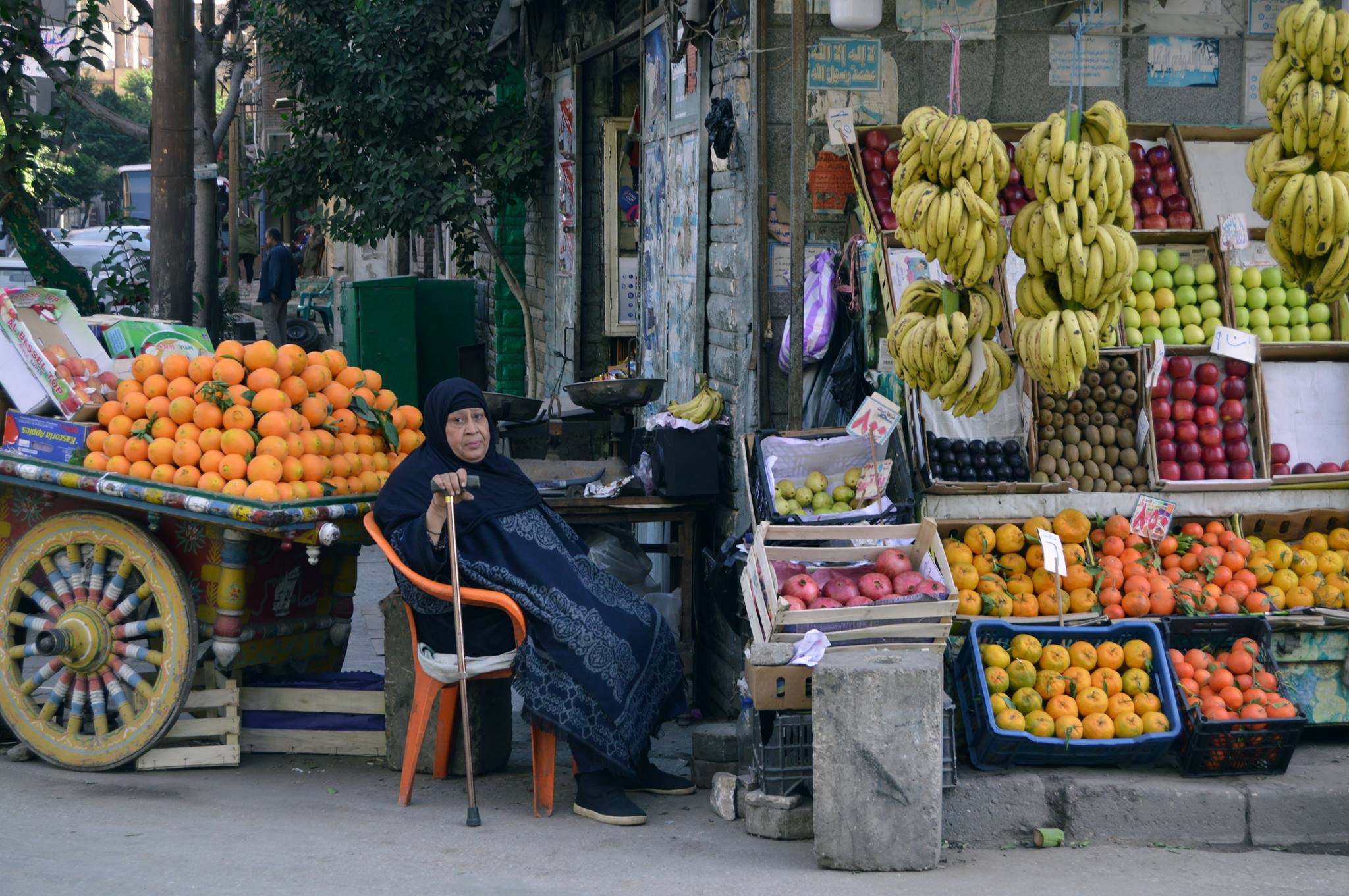 "This old lady was the kindest one we dealt with that day. When we first asked her if we can take a photo of her she smiled and said 'You're taking a picture of me?'"
"Then after taking the picture we showed it to her, she liked it a lot but said 'I hope this picture does not bring me harm. I'm an old woman who is raising orphans.'"
"But we explained to her what we'll do with the picture and left while hearing her praying for us."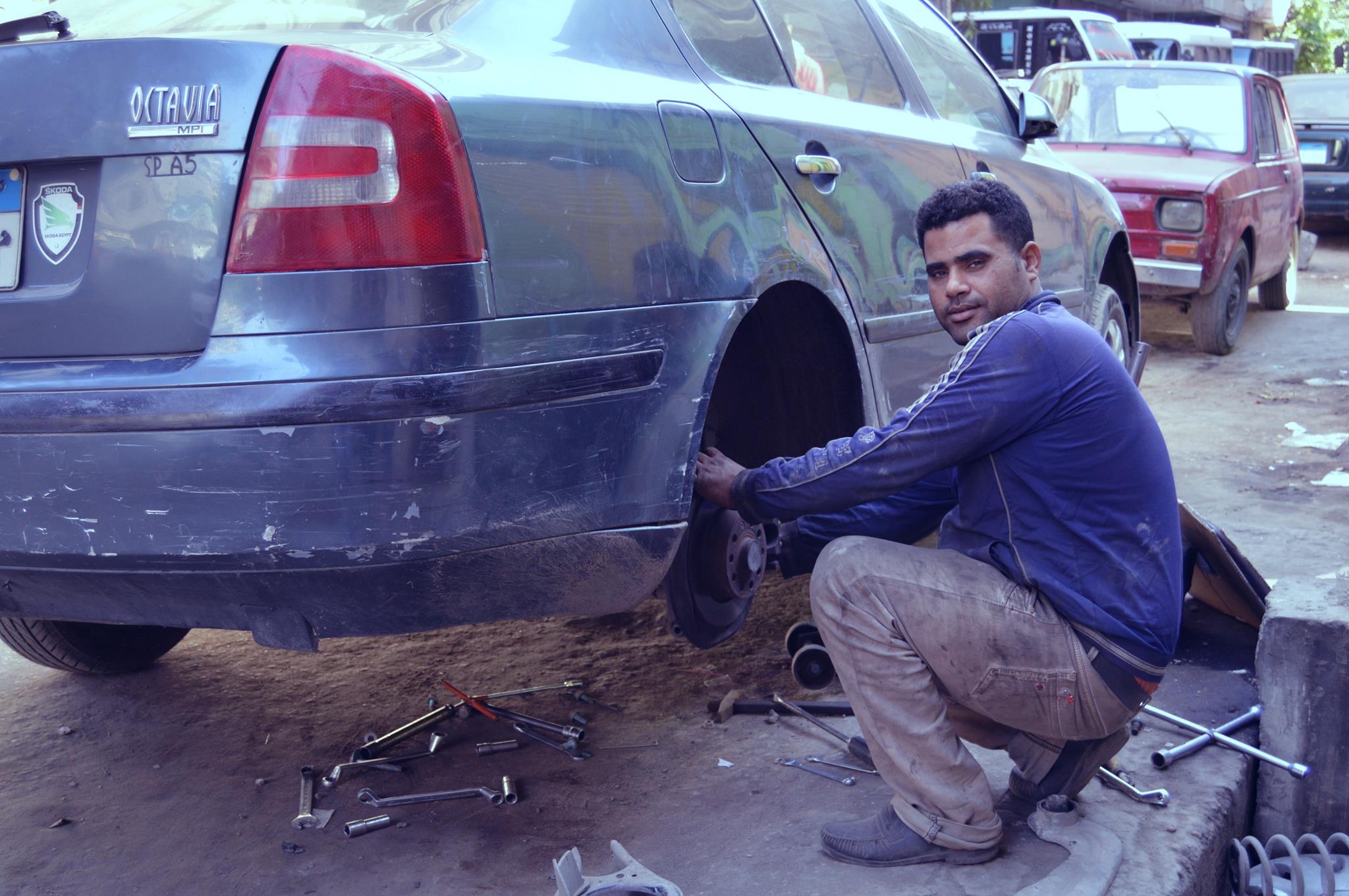 "When I asked him for a picture he looked at the camera and said 'Is this alright?' Although it seems that he's suffering a lot, it also seems that he's proud and pleased with his profession."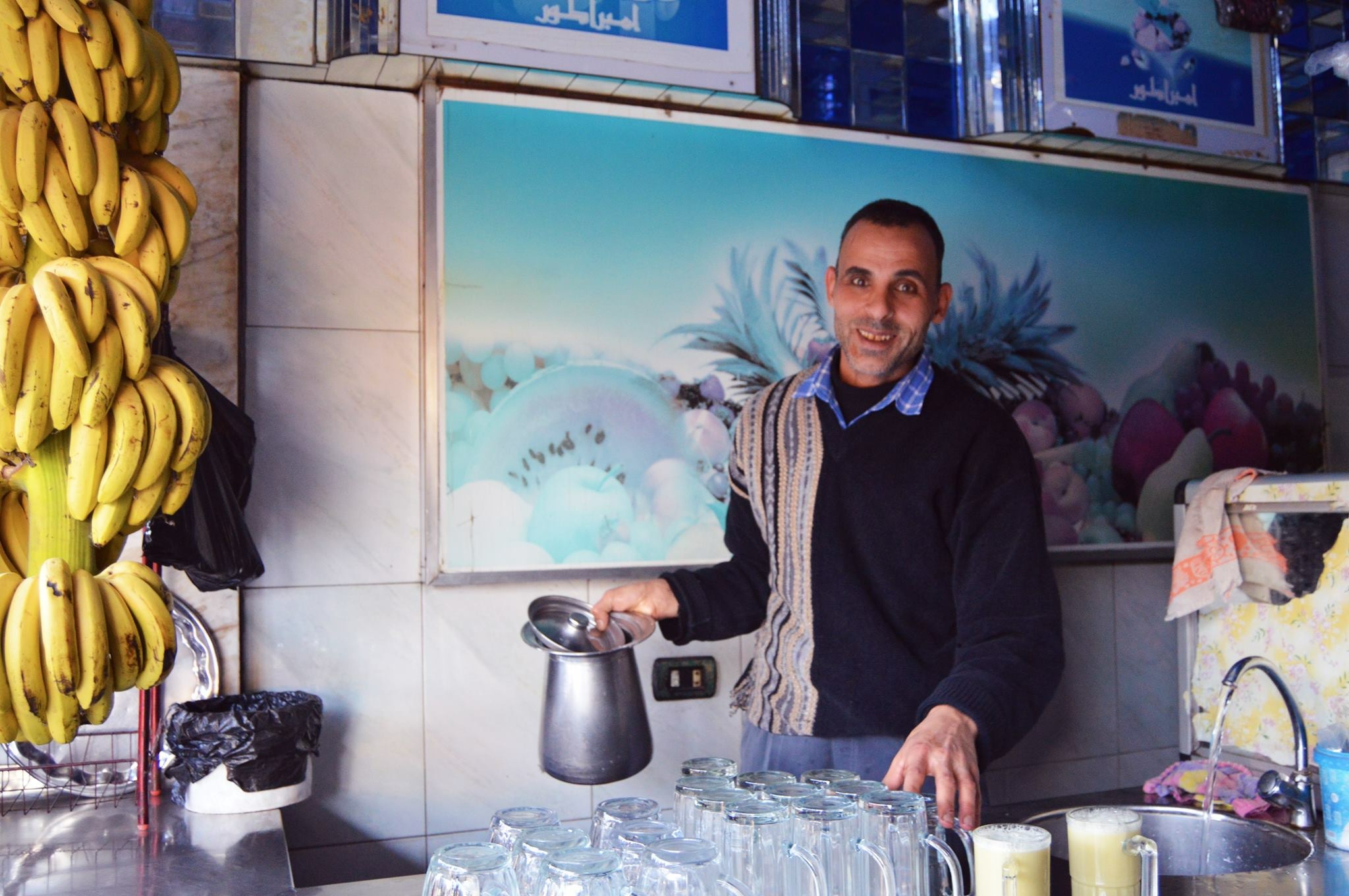 "He asked us to take a picture of him as he is pouring the sugar cane juice. His happiness after seeing the pictures is indescribable. He asked me to print them for him as he wanted to put them in his place as a memory. I think it's very obvious from the smile drawn on his face how he loves and appreciates his work."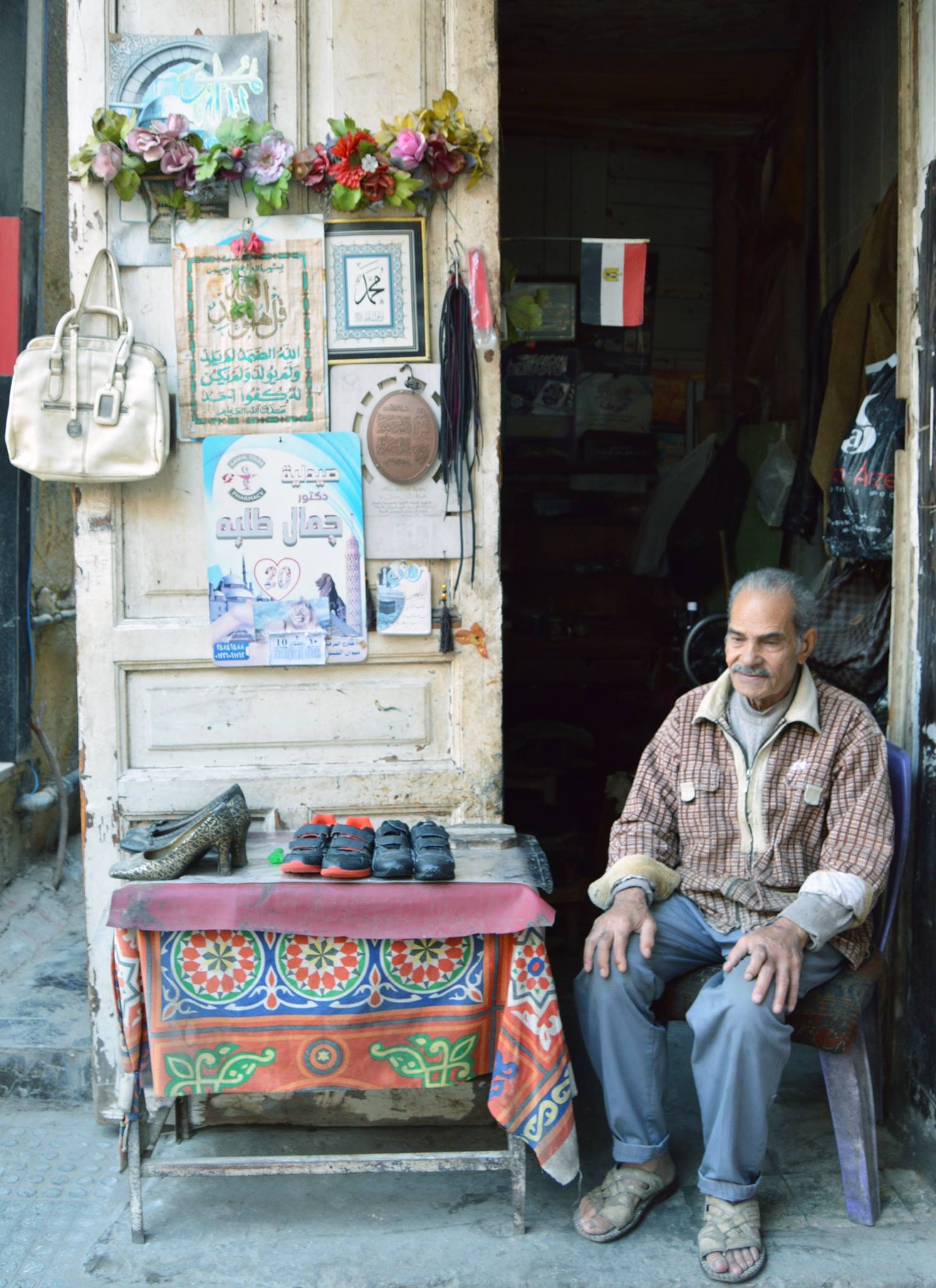 "This man was too simple and beautiful to be true. When I asked him for a picture he accepted immediately. Despite the fact that he really has a very small hidden shop but he has a very big heart and he was so helpful."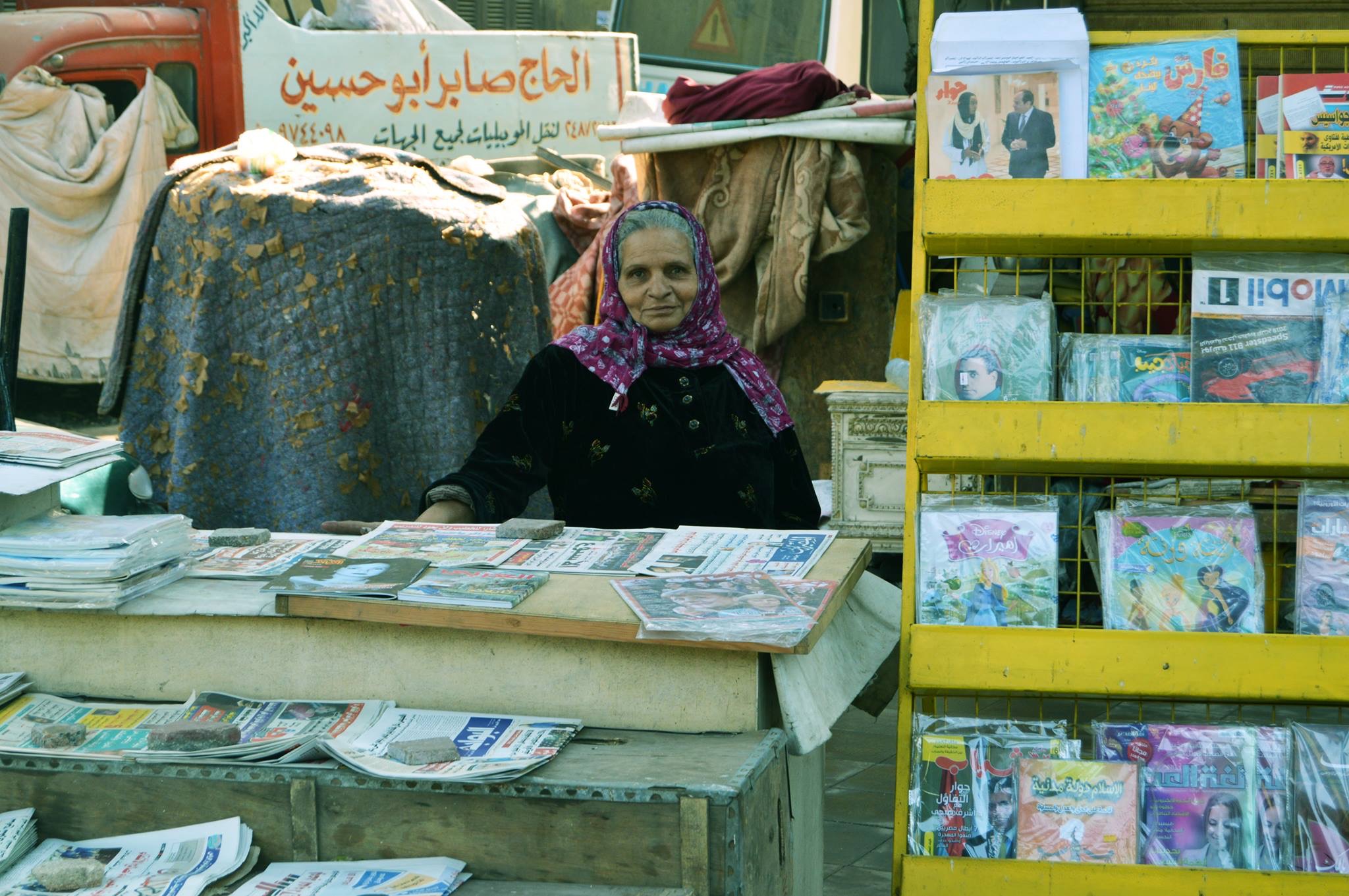 "She was sitting on a plastic chair looking a little bit sleepy but when I asked her for a picture she stood up and smiled that half smile that hides behind it a lot of unknown stories. When there was someone buying a journal and we were shooting at the same time she said 'Step aside, they're taking a photograph of me'."
"What attracted me to this picture and made it distinctive from the others is the framing. He was very concentrated while working and he represents the majority of the Egyptian workers who always smoke while working."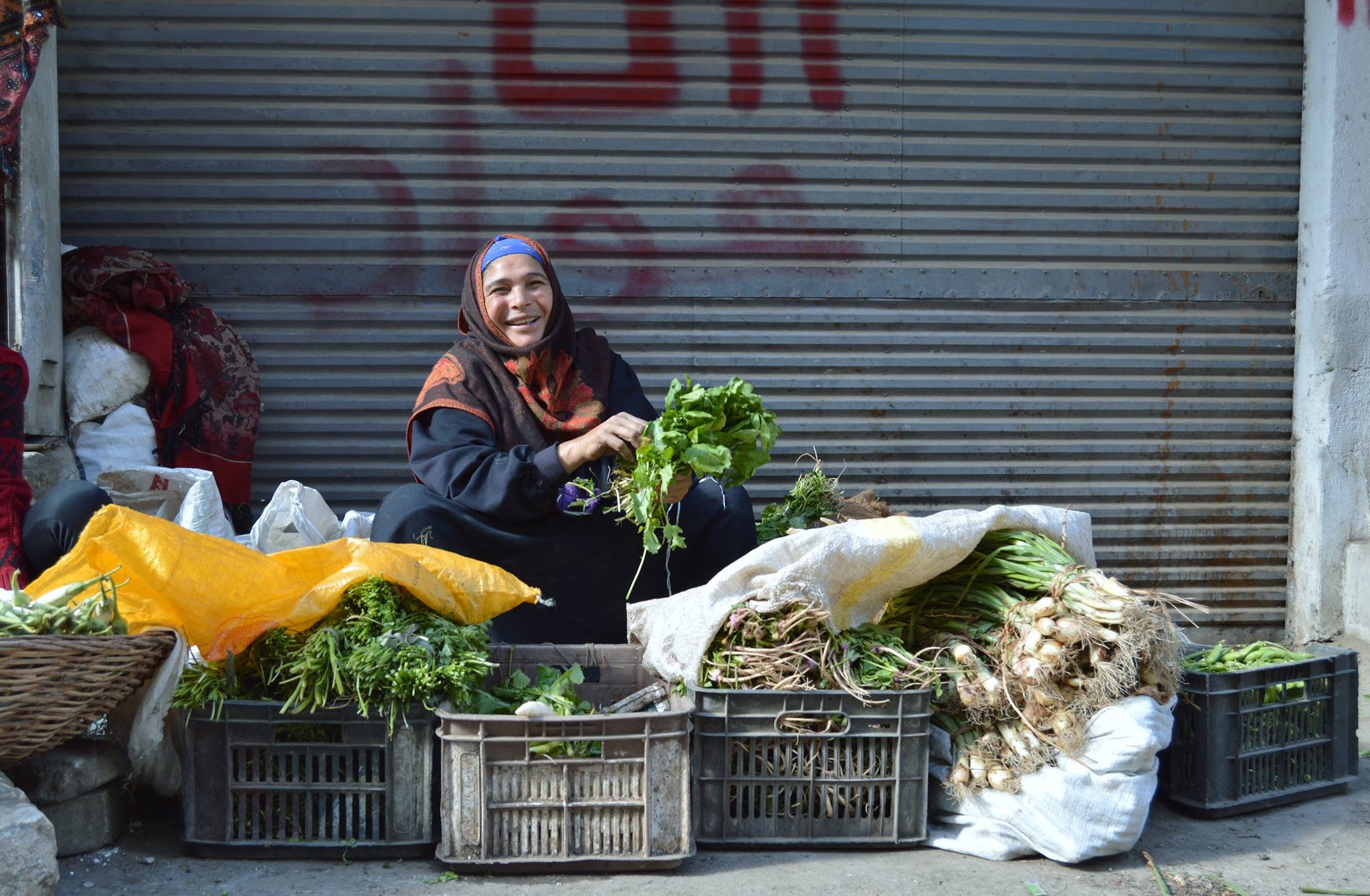 "This beautiful lady was sitting with her daughter, and, when I asked her for a picture, she looked at her daughter and said 'They will take a picture of me and the onions and the watercress.' Then she smiled that beautiful smile. When we showed her daughter the picture she said proudly 'Look how pretty you look mum!'"
---
Subscribe to our newsletter
---