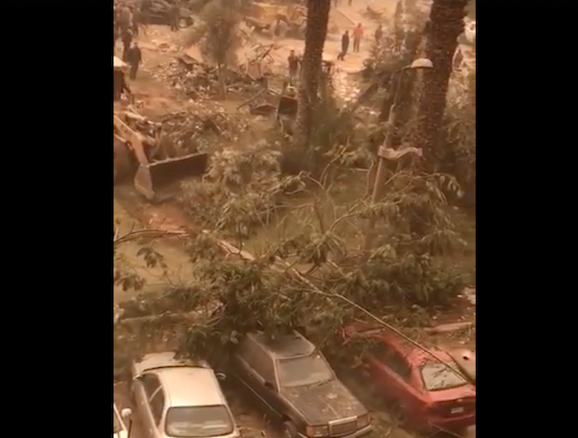 Several posts have been circulating social media about trees being chopped down in the leafy district in Maadi and the residents have not been happy about it.
Maadi is known for its green fields and trees making it one of the nicest neighborhoods to live in in Cairo. The tree massacre has been going around for a few years as the private sector tries to turn these fields to residential and corporate buildings.
Activists took to social media to share the tragic abolishment of trees. In 2017, Tree Lovers Association called out for nature lovers to join them in a walk across Maadi's natural life to raise awareness to its environmental advantages.
According to the association "Maadi was declared a protected area under Law 119 for the year 2008. Over the past few months Maadi citizens have risen together in shock and anger as they watched villas being demolished. To date 14 villas are down and 45 are requesting licenses to demolish."
Tree Lovers Association created a petition for the authorities to voice their concerns about the increasing destruction of green fields and old buildings across the neighborhood. Resident Sawsan Saber suggested that an elected neighborhood watch team should take legal actions to save their neighborhood.
While this has been happing on a smaller scale for the part few years, Maadi resident Nourhan Kamel said that this has been increasing since the new head of the neighborhood, Adel Abdel Zahir took over.
Kamel said that another park in Degla has been torn down and replaced by a new building. Several residents on social media confirmed that all this abolishments have been carried out without a license making it against the law.