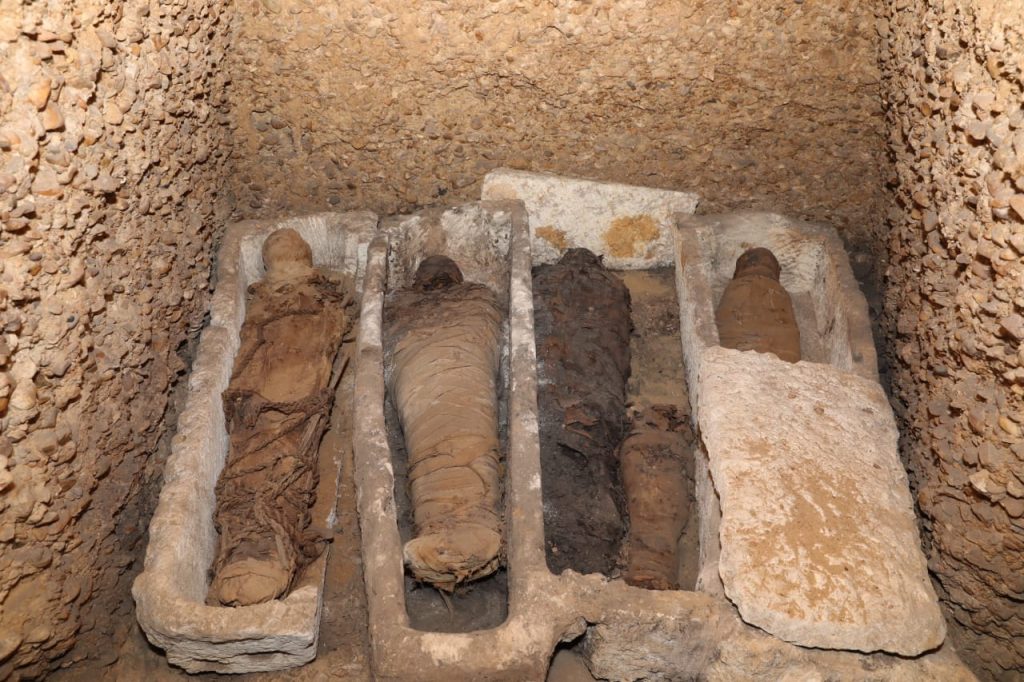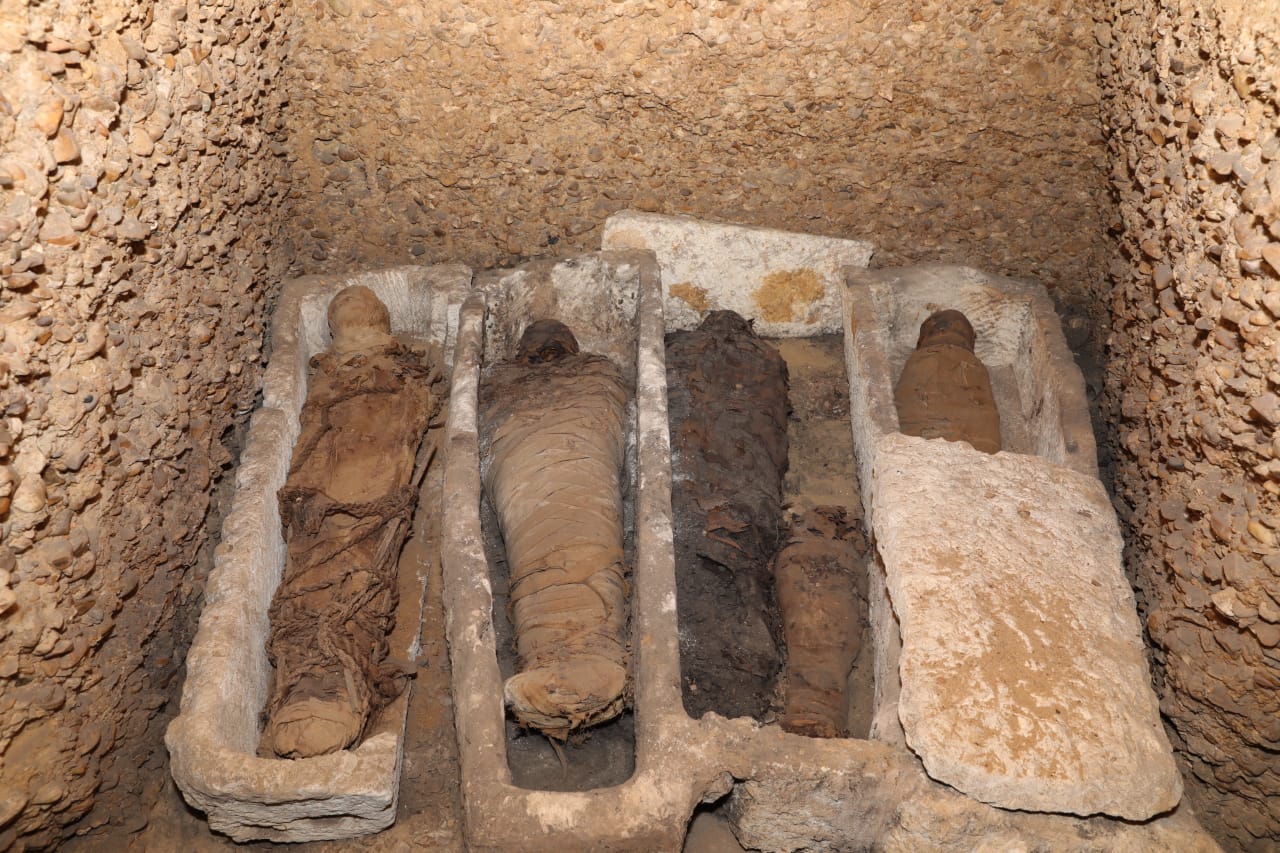 According to an official press release given by Egypt's Ministry of  Antiquities, an Egyptian archeological mission has uncovered a collection of burial chambers dating to the Ptolemaic period in Minya's archeological site of Tuna El Gebel.
The discovery, which includes the finding of 50 mummies, was announced on Saturday and is the result of a collaboration between a mission from the Ministry as the  Research Centre for Archaeological Studies of Minya University.
All the mummies and grave goods were divided into found in four burial chambers nine meters deep in the Tuna El-Gebel site.
The cache of tombs was revealed to the press as well as to officials such as Dr. Rania Al-Mashat, Minister of Tourism, Dr. Mostafa Waziri Secretary General of the Supreme Council of Antiquities, Major General Kassem Hussein, Menia Governor, members of parliament in Minya.
Amongst the attendees were ambassadors and cultural attachés from 11 foreign countries at the announcement ceremony held on site.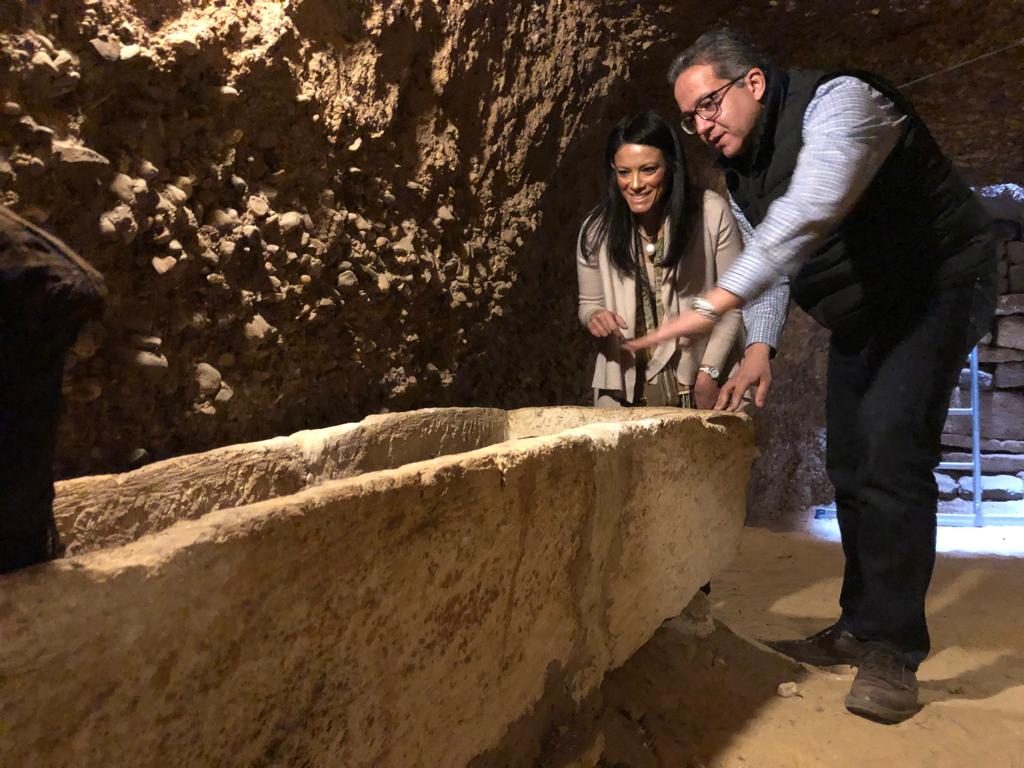 Minister of Antiquities, Khaled El Enany announced that the discovery was the first of the year 2019 and it would be considered the third discovery announced in the governorate of Minya since he took office.
It is most likely that the newly discovered tombs constitute a familial grave, possibly belonging to an elite middle class family.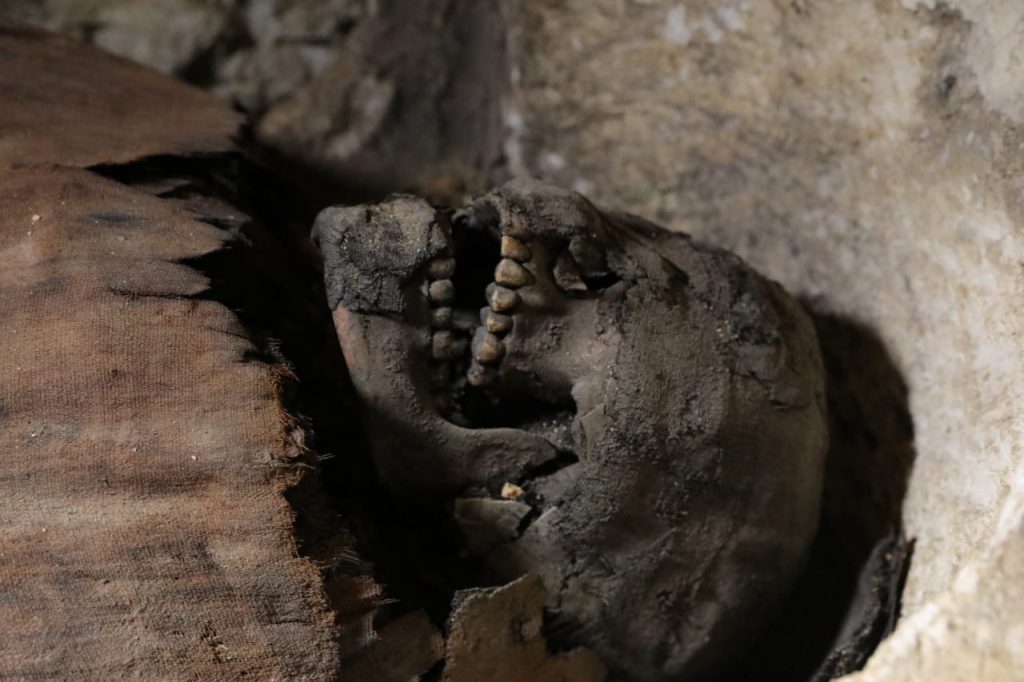 Many of the differently-aged mummies of men, women and around 12 children were in good condition. Some bore traces of Demotic handwriting, with fragments of colored cartonnage covering near the feet; some of the children mummies were also wrapped in linen.
According to Waziri, the mission had found ostraca and fragments of papyri in the grave which assisted in the dating of the grave  to the Ptolemaic, early Roman and Byzantine periods.
He also stated that the mummies had all been buried differently with some wooden or stone sarcophagi being directly placed in the sands, inside niches or on the rock floors of the tombs.
The latter refer to periods in which ancient Egyptian history was most recent.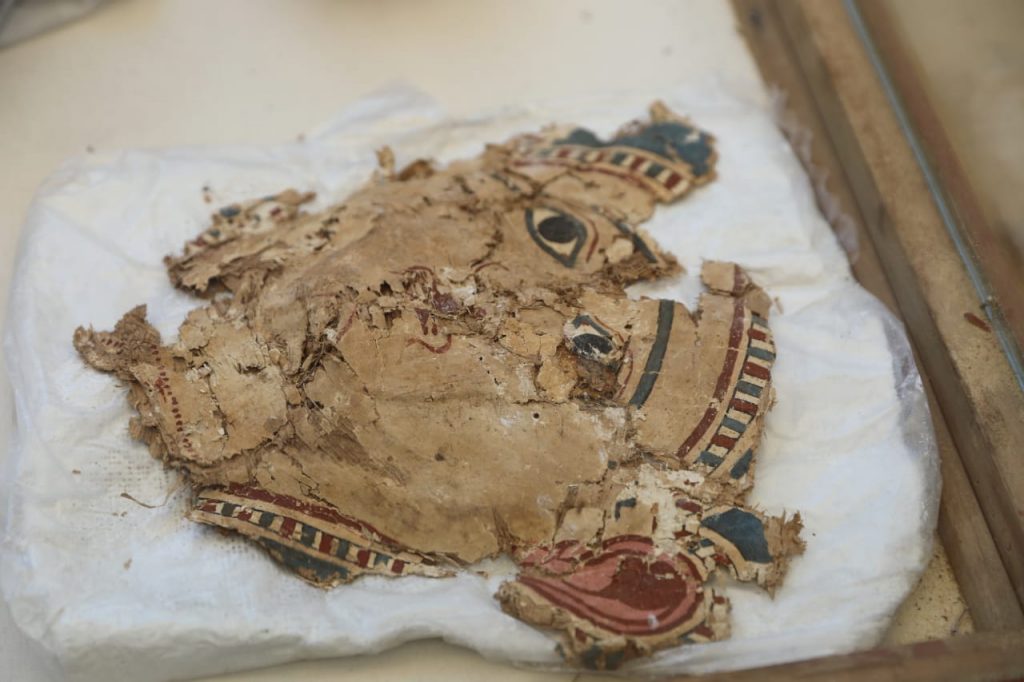 Head of the mission, Dr. Wagdi Ramadan,  stated that work at the tombs had started in February 2018 with the discovery of a singular tomb engraved in rock.
As it stands, the tombs are divided with one chamber being in the western side while another lies in the northern side.
Both chambers, executed in the style for which the Tuna El Gebel is known for in terms of burials, were home to eternally-dwelling mummies as well as stone sarcophagi, some of which placed in niches.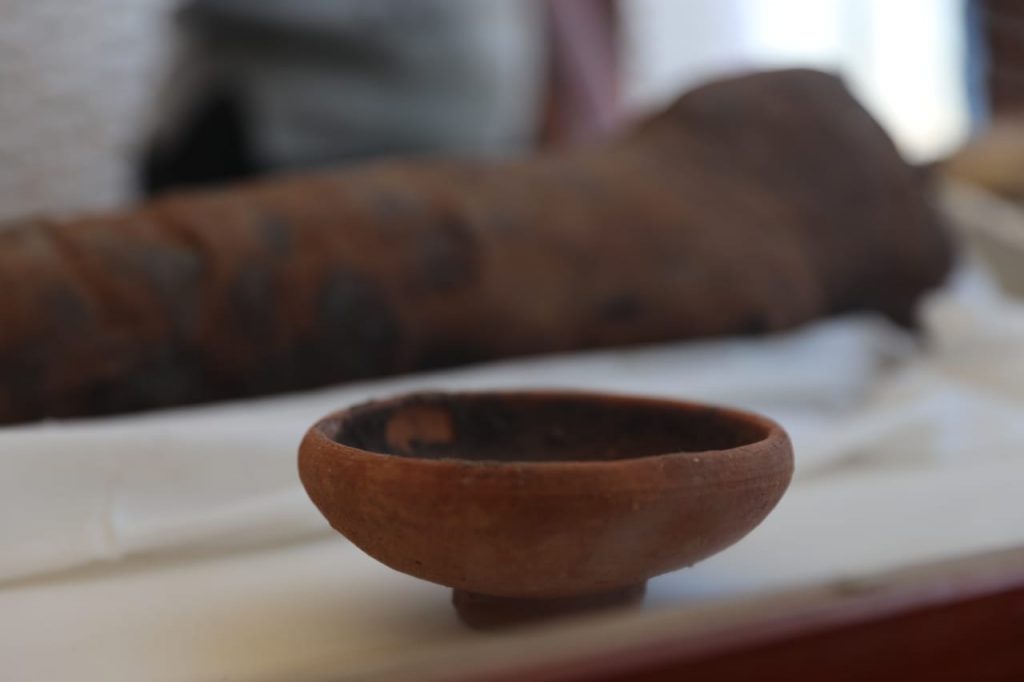 Tuna El Gebel village, known for its archeological tombs, is also home to the Roman cemetery, the animal sacred cemetery, Isadora's tomb as well as the tomb of Petosiris.
Although the village is small and has around 20,000 residents, its archeological identity has contributed to bringing foreign tourists to the region, namely to visit the 28th dynasty high priest of the god Thoth at Hermopolis.
---
Subscribe to our newsletter
---