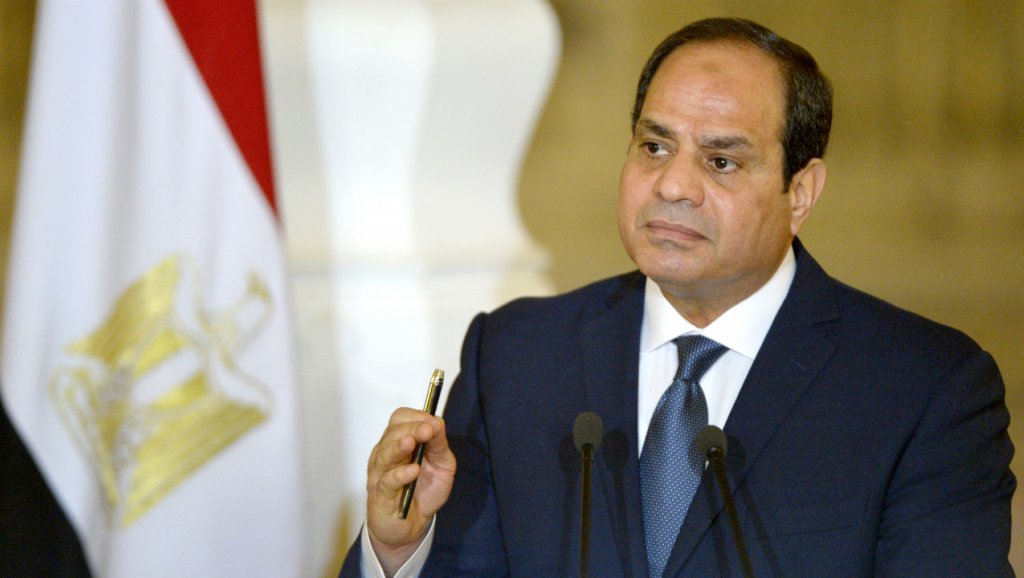 Egyptian opposition parties have reportedly formed a coalition against the proposed changes to the constitution that would allow President Abdel-Fattah El-Sisi for more than four years.
Egypt's parliament has given its initial approval to the constitutional changes, after two-thirds of the general committee endorsed the proposed amendments on Tuesday.
The 596-seat assembly will take a final vote on Feb. 17, before having a national referendum.
Abdel-Aziz El-Husseini, a senior leader in the Karama, or Dignity party, told Associated Press that 11 parties met and declared their opposition to the proposed changes.
The group established a "union for the defense of the constitution" that includes secular and left-leaning parties and lawmakers, he added.
In an official statement on Wednesday, Egypt's Conservatives Party said it has decided to reject the constitutional amendments proposed by a fifth of the parliament's deputies.
"The proposed amendments lack any credible philosophy, not to mention that they lead to undermining some of the main principles preserved by Egypt's 2014 Constitution, such as maintaining the independence of the judiciary, striking a balance among powers, and establishing a mixed parliamentary-presidential system," the statement said.
It joins the Egyptian Socialist Democratic Party (4 MPs), the leftist Tagammu Party (2 MPs), and the Nasserist Party (one MP), which all have also decided to reject the proposed constitutional amendments.
However, there is skepticism regarding the unity of the opposition parties, as sources told Mada Masr that six MPs from the coalition were absent in attending the press conference to publicly announce their rejection of the constitutional changes.
On Saturday, the 'Support Egypt' coalition announced that it would submit a bill to Parliament Speaker Ali Abdel Aal to amend the Egyptian constitution.
The proposed constitutional amendments include the creation of a senate, a second chamber for parliament, a woman quota in the parliament no less than 25 percent of the members, the maintenance of youth and special percentages, the appropriate representation of workers, farmers, youth and Christians and the appointment of one or more deputies to the president.
MP Mahmoud Badr said that "the proposed constitutional amendments, which will be submitted tomorrow also include the amendment of the term of the presidency of the republic."
The amendments include an extension of the presidential term to six years from four, and a transitional clause that would could potentially allow Sisi to stay in power until 2034, according to a draft seen by Reuters.
---
Subscribe to our newsletter
---