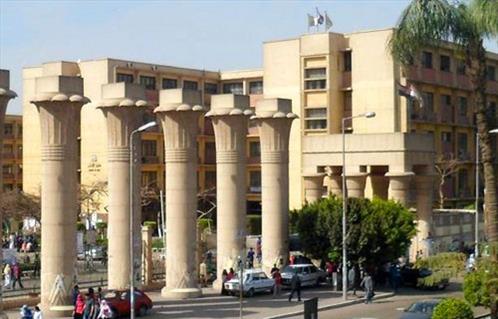 Ain Shams University's Faculty of Arts just launched the first facility that caters towards students with special needs on 7 February.
The educational facility aims to provide students with disabilities with an equal learning experience. The hall will host several trainings sessions and workshops for its art students. It is equipped with technical services like projects, speakers and internet to help the students in their learning process.
In 2015, Ain Shams' Faculty of Arts attempted to create a system catered for students with disabilities to assist their learning experience. It offered subsidized books and a reduced tuition fee.
However, the students had to follow the regular curriculum and sit for the same tests. Nonetheless, the university emphasized that its open for suggests.
To accommodate for students who are visually impaired, there is the Center for Visual Services that assists students in their course work.
The dean of the Faculty of Arts, Suzan Al Kellany, the university aims to accommodate several disabilities which include muscular atrophy, hearing impairment, cerebral palsy, autism, mental disability, and learning difficulties.
Al Kellany highlighted that the facility was endorsed by Ethedico Petrochemical Company and established by Egypt's Minister of Higher Education and Scientific Research Khaled Abdel Ghafar.
This is a great step towards ending the discrimination against students with disabilities in public universities in Egypt. While students with special needs have the utmost right to receive an education, under-equipped learning facilities and discrete bylaws prohibit them from this right.
An article by Al Fanar Media tells the story of an ambitious 18 year old girl born with a physical disability who wanted to study at archeology at Cairo University. However, she was denied enrollment because of her special needs.
Ezz Eddin Abou Steit, Cairo University's Vice President for Student Affairs and member of Egypt's Supreme Council of Universities (SCU) told Al Fanar Media that "those with special needs generally only join non-technical schools like commerce, arts and law."
At the time this article was written, 2014, Cairo University was inaccessible to those with physical disabilities due to the lack of ramps on campus which made it nearly impossible for students to access campus. Since then, several efforts by the NGOs in collaboration with the public sector have been made.
However, a campaign launched by Helm Organization in late 2017 aims to turn Egypt's oldest higher learning facility to an accessible one for those with physical and visual disabilities giving equal learning opportunities to all.
---
Subscribe to our newsletter
---