According to state-owned outlet Al-Ahram, procedures have been reported to be underway to release 32-year-old Egyptian photojournalist Mahmoud Abu Zeid.
The news also involves the release of 214 others who have served five-year jail sentences for their involvement with the currently-banned Mulsim Brotherhood's sit-in at Rabaa El Aadaweya, located in Cairo's Nasr city.
Commonly referred to as 'Shawkan', the freelance photographer was sentenced to five-years in prison in for covering the 2013 political events by the Cairo Criminal Court.
Shawkan was jailed for covering the dispersal of Al Rabaa El Adawiya mosque as well as covering clashes between protesters and security forces in 2013.
Since he had already spent more than five years in prison as 'pre-trial- detention, he was expected to be released in September 2018; authorities have not spoken out on the reasons of his detention till today.
However, BBC Arabic stated that Shawkan was unable to pay the criminal and compensation expenses. As a result, the Public Prosecution decided on a six-month detention extension.
Shawkan was accused of launching arson attacks on public utilities, inciting murder and crime, resisting authorities, blocking roads, assaulting police and inhabitants, illegally possessing weapons and organising an armed gathering in Rabaa square.
These accusations contrast sharply with the support of the Photojournalists Department, a sub-branch of the Press Syndicate in Egypt. The latter affirmed its full support to Shawkan in April, adding that there are documents proving that he possessed no weapons, but only his camera.
His lawyer, Karim Abdelrady, has also reiterated that Shawkan was merely acting out the functions of his profession.
Al Ahram also specified that after his release, Shawkan would be placed under probation for five years.
In April 2018, he was awarded the UNESCO Press Freedom Prize, which was criticized by Egypt's Foreign Ministry and the parliament.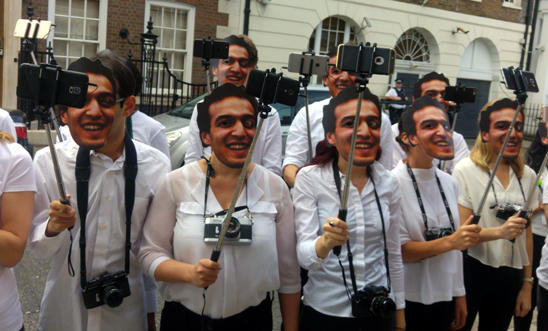 Since his arrest, local and international human right organizations have critized his detention, lamenting its lack of foundation. His detention has also highlighted current hostility to photojournalists and photojournalism in Egypt's streets.
---
Subscribe to our newsletter
---