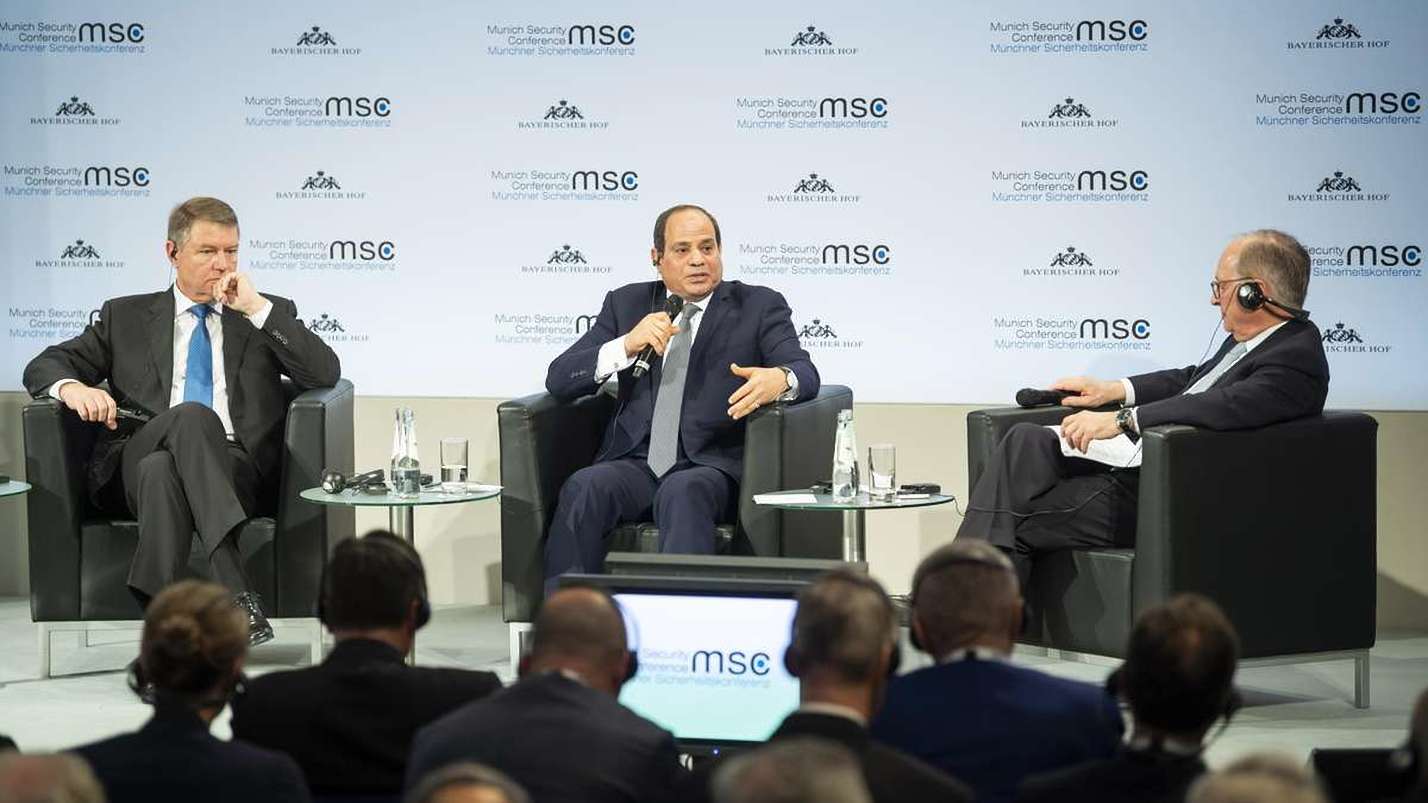 At the 2019 Munich Security Conference, President Abdel Fatah al-Sisi briefly mentioned Egypt's role in hosting Armenians following the genocide against them 100 years ago by the Ottoman Empire.
"In Egypt, we have 5 million refugees [registered and unregistered], who do not live in camps. They have been treated as we dealt with Armenians [refugees] 100 years ago, when Egypt hosted them after the genocide," Sisi said.
Following the statement by Sisi, the Armenian National Committee of Egypt labeled el-Sisi's statement as a "pre-step" towards recognizing the Armenian Genocide, though he did not explicitly mention the term 'genocide'.
"True, although the Egyptian president did not use the term "genocide", he did however make the first step in this direction, by seeing the need for mentioning it in light of current realities," the Armenian National Committee of Egypt said in a news release.
"Initially he spoke about Egypt having accepted Armenian refugees, however he did not speak about the reason. The Armenian National Committee of Egypt commends this step of the Egyptian president, assessing it not only as a pre-step towards recognizing the Armenian Genocide, but also as the Middle East's and Northern Africa's main actor's positive response and vow to join the civilized initiative of the Republic of Armenia on preventing and banning future genocides.
We join our voice to President el-Sisi, demanding to hold to account those who encourage terror organizations and  those who shatter peoples' fates".
Siran Hartunian, a member of the Armenian Community in Egypt, also commented on Sisi's mention on '90 minutes' talk show on Sunday, stating that "Egypt's recognition of the Armenian massacres – as other countries did- will return the rights of 1.5 million martyrs killed by the Turks."
Egypt has not formally recognized the genocide of the Armenians committed by Ottoman Turks in 1915, yet was one of the first countries in the Arab world which recognized the independent Armenia in 1991.
The Armenian genocide recognition is the formal acceptance that the systematic massacres and forced deportation of Armenians committed by the Ottoman Empire from 1915 to 1923 constituted genocide.
While Turkey denies the word 'genocide' for these crimes, 29 countries have officially recognized the mass killings as genocide, including France and Russia.
The Egyptian president also called for global action against extremism promoted online, claiming that it plays a major role in recruiting terrorists.
"As far back 2014 we called on the world to tackle the use of advanced technology to recruit terrorists and bring harm to the world by spreading extremist and Islamist narratives," he said. "People are lured into the extremist narrative to bring killing to the world. We need measures at the international level but we have not found listening ears to our request."
---
Subscribe to our newsletter
---