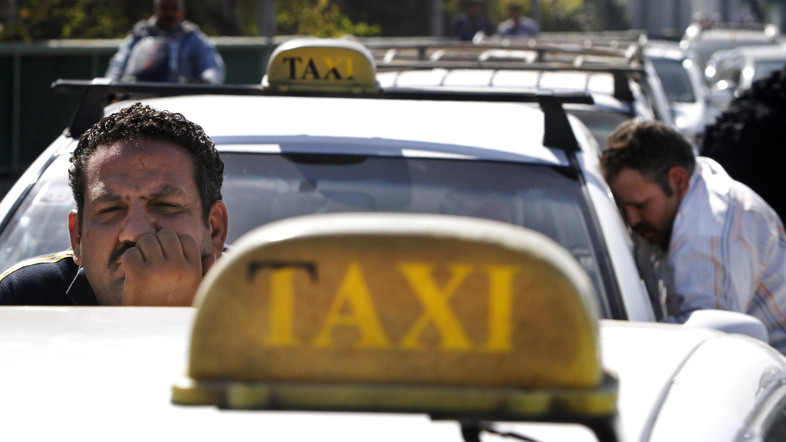 In a step to reconcile the tension between the ride-hailing app Uber and white taxi drivers in Egypt, the Minister of Finance Mohamed Ma'it revealed on 18 February that Uber will start paying value-added tax (VAT) worth 14 percent to fulfill the Law No. 67/2016
According to the Egyptian Tax Authority, this law will be reinforced on other ride-booking companies in Egypt like Careem and others.
In an interview with MENA, the head of the Egyptian Tax Authority, Abdel Azeem Hussein said "Reaching an agreement and determining the tax treatment that will be applied to the company Uber and other companies operating in the same area will enhance confidence and cooperation between the authority and the tax community."
This move is in accordance with the law Egypt introduced last summer to modulate Uber and Careem after local taxi drivers sued the ride-hailing companies for not paying taxes, because their drivers use private cars rather than cars that were registered as taxis, exempting them from taxes.
Uber released a statement last week alerting their users that their fare prices have increased to account for the inflation rate and VAT. A few weeks ago, Uber experienced technical difficulties, which prevented customers and drivers from accessing the application.
"They [the government] are blocking the app especially for drivers. A lot of drivers are coming in to download VPN which is the only way they can download the app," a source close to Uber revealed to Egyptian Streets,"…this is because the government wants their customer data [ and its data server]."
Egypt is to the only country that is giving Uber a hard time. Taxi drivers in Denmark and Hungry are also feuding with the ride-hailing app leading to several "regulatory and legal setbacks" Reuters reported.
In 2017, the California-based company revealed that Egypt holds the biggest market it has around region employing 157,000 drivers and servicing over four million users.
---
Subscribe to our newsletter
---