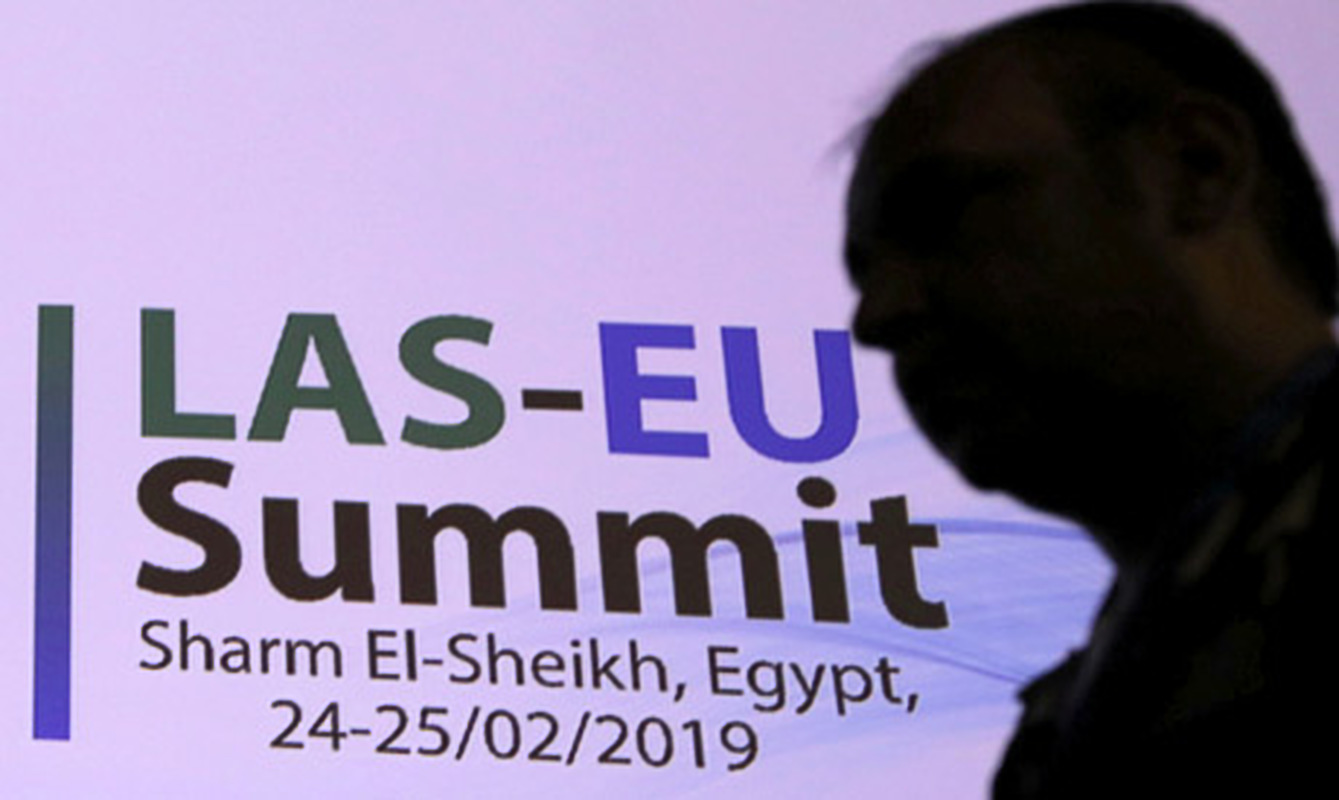 As he concluded the first summit ever between the leaders of the European Union and the League of Arab States, European Council President Donald Tusk called it a "new chapter of cooperation" between Europe and the Arab world.
"I truly believe that it can be the beginning of a new chapter of cooperation between us," Tusk said at the press conference.
"It is time to get real about partnership between the Arab world and Europe. We are confronted by many of the same challenges, in a geo-political context that has become even more dangerous and unstable. Challenges such as dealing with international security crises and terrorism, fighting climate change and mass population displacement or ensuring sustainable growth and investment in an uncertain global economy."
Tusk added that the leaders at the summit agreed to renew their commitments to uphold all aspects of international human rights law, develop common projects in energy security, technology, tourism and trade, and to implement the Paris agreement.
He also asserted that the they agreed to cooperate on a number of security and border control issues, such as addressing the root causes of terrorism and fighting against the movement of foreign terrorist fighters across Europe's borders.
"Violent extremists must be cut off from all forms of support. On border control and the fight against irregular migration: we will scale up our joint efforts to prevent people smuggling, eradicate trafficking in human beings and combat those who exploit vulnerable people."
On answering questions by journalists on the subject of human rights, Tusk said that "dialogue is better than confrontation" and that he will never "give up on freedom and democracy" and ensured that "the summit declaration should include our common commitment from both sides to the upholding of all aspects of international human rights law."
The leaders at the summit also discussed the question of Palestine and the Middle East peace process, and on the illegality of Israeli settlements under international law.
"We are commitment to reaching a two-state solution on the basis of all relevant UN resolutions, as the only realistic way to end the occupation that began in 1967, including of East Jerusalem, and to achieve a just, lasting and comprehensive peace between Israelis and Palestinians through direct negotiations between the parties that addresses all final status issues. We recalled the importance of upholding the historic status quo for the holy sites in Jerusalem, including with regard to the Custodianship of the Hashemite Kingdom of Jordan."
In his conclusion speech, President Sisi also stressed that the first Arab-European summit had witnessed fruitful discussions on various issues, promising "to meet at the next Arab-European summit in Brussels in 2022."
---
Subscribe to our newsletter
---