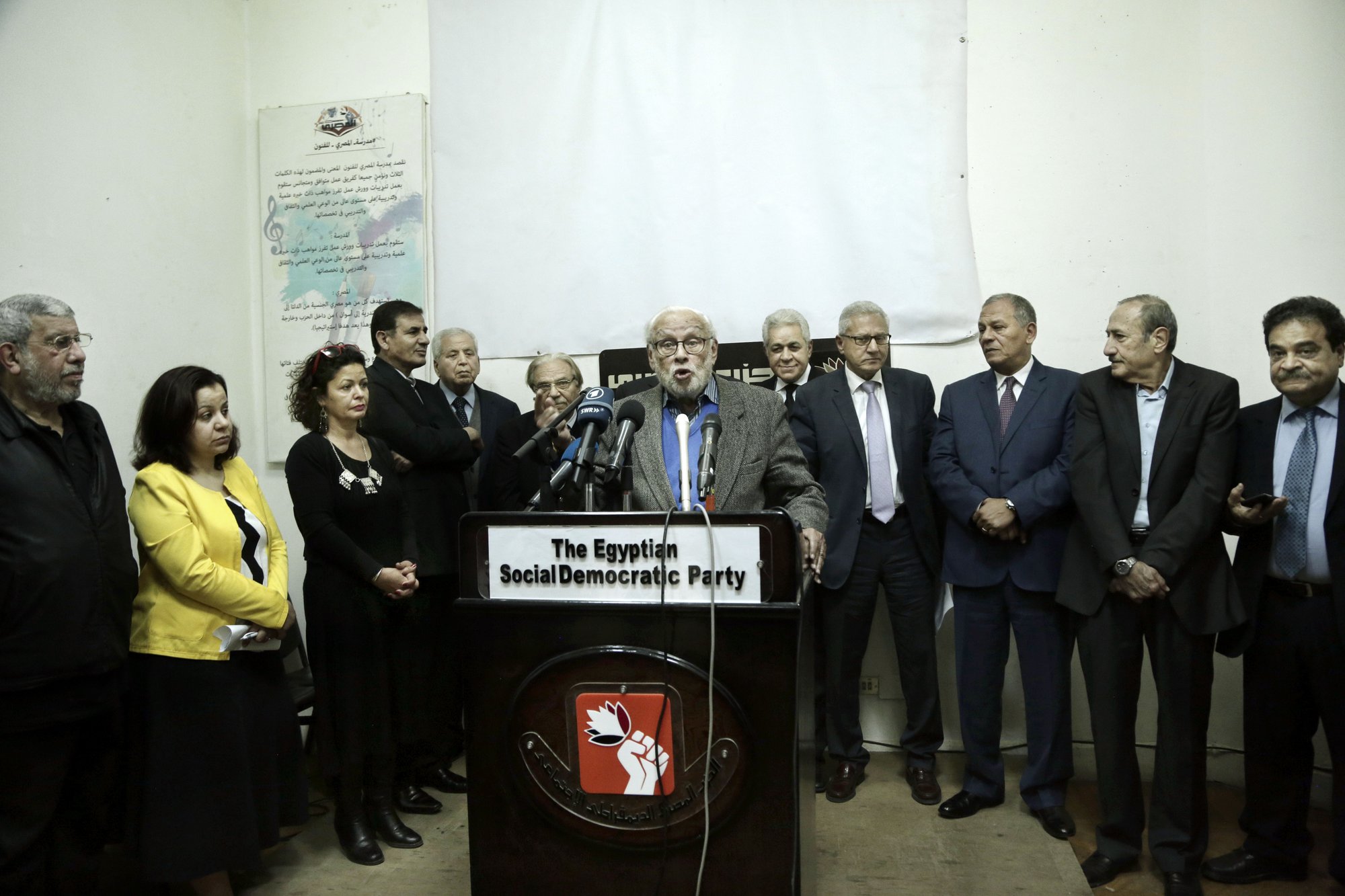 Egypt's opposition parties gathered on Wednesday during a press conference decrying proposed constitutional amendments and urging Egyptians to vote against them, Associated Press reports.
The parliament will take its final vote on 14 April, followed by a national referendum.
The coalition, which includes political parties such as the Egyptian Social Democratic Party, the Egyptian Socialist Party, the Reform and Development Party, the Populist Socialist Alliance, the Dostour Party, the Karama Party, and the Egyptian Democratic Party , said that the amendments "will establish dictatorship and autocracy."
"The amendments will demolish liberties, democracy and the existence of a civil state," spokesman Magdi Abdel-Hamid said.
The opposition leaders have accepted invitations from Parliament Speaker Ali Abdel-Al to present their arguments on the amendments, yet with the majority in parliament supporting the amendments, the opposition parties lack sufficient power to block them.
Abdel-Hamid added that the coalition aims to "expose the serious dangers and major threats that are likely to arise due to endorsing the proposed amendments."
In February, Egypt's House of Representatives voted by an overwhelming majority (485 out of 596) to approve a set of constitutional amendments that allow extending the presidential term from four to six years in Article 140 of the constitution, and a transitional clause that applies only to President Sisi for him to run for two more six-year terms after his current term ends in 2022.
The amendments also aim to re-introduce an upper house of Parliament and the Senate, a quota specifying at least 25 percent female representation in parliament, as well as an "appropriate representation" of young men, farmers, workers and Copts.
In addition, the amendments give the president new authorities over appointing members of the judiciary and increase the army's role in "safeguarding the constitution and the ideals of democracy, and maintaining a civil state."
---
Subscribe to our newsletter
---