In what seems to be an unusual and exciting occasion, the Discovery Channel will broadcast a 2-hour live show in which it will open an ancient Egyptian sarcophagus on Monday, April 8.
The show titled "Expedition Unknown: Egypt Live" will follow U.S TV presenter Josh Gates and former Minister of Antiquities Dr. Zahi Hawass as they trek through a Late Period site in Minya in search for adventure and knowledge regarding the identity of area's tomb owners.
The iconic presenters will be accompanied by the secretary-general of the Supreme Council of Antiquities of Egypt, Mostafa Waziri and American TV commentator Chris Jacobs.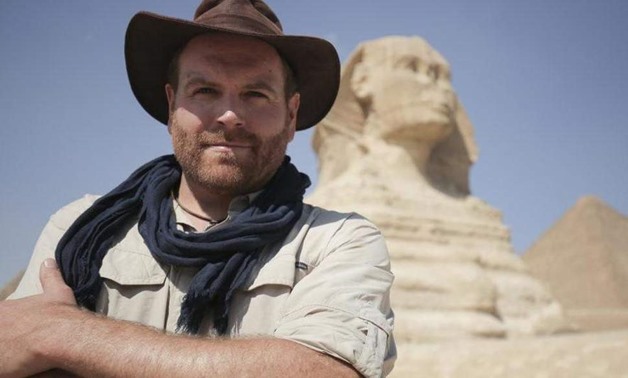 The episode, which promises to be one of its kind as it involves the opening of a 3,000 year old sarcophagus for the first time live on TV, will also be aired on the Travel and Science channels.
The site in which the sarcophagus lays was discovered February 2018 at the hands of an Egyptian archeological mission. This Expedition Unknown episode, taking place in a site that mass audiences are generally not well-aware of, was orchestrated through a close collaboration between the Discovery Channel and Egypt's antiquities ministry.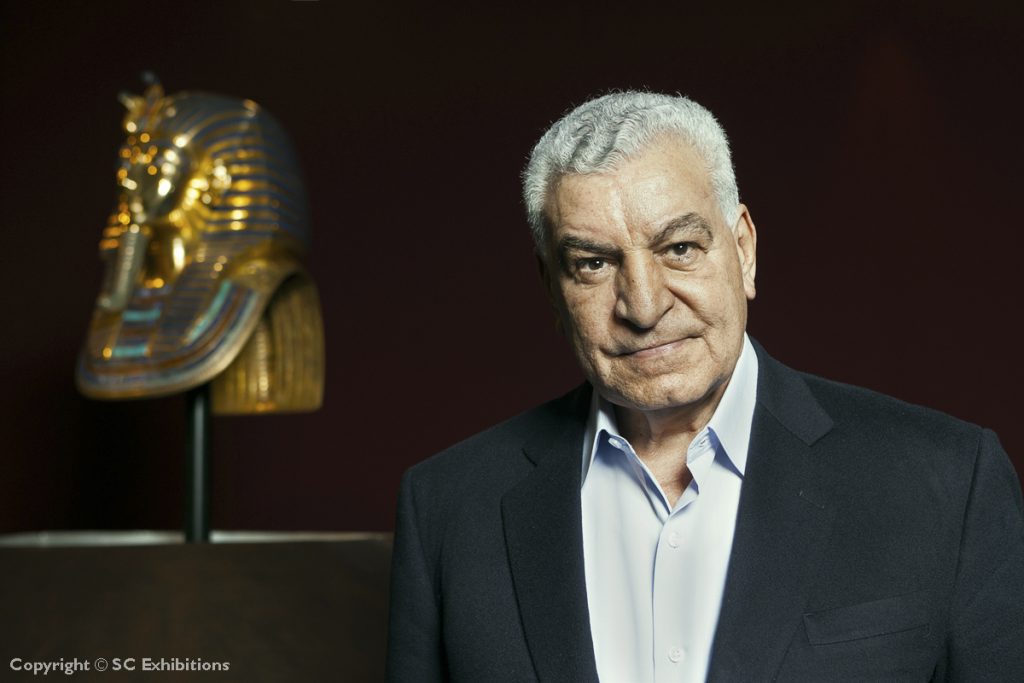 "We know that there are a lot of mummies that are down there," stated Gates concerning the site in which the show will take place, according to Egypt Today. The explorer highlighted that the tombs may contain the mummies of high-class ancient Egyptians.
Gates, the 41-year-old host of the Expedition Unknown series, which is about to premiere its fifth season, is known to have travelled to several countries in order to bring viewers various thrilling sites around the world.
"I think folks can expect to meet a mummy face to face," Gates also said in the promotional video "We're going to be going into these tight tunnels and tombs and passages and there are snakes and curses and all that good stuff."
In an additional interview with FOX News, the show presenter also highlighted the show's contribution to reviving tourism in the country stating "Egypt's tourism is not in a great place. After the Arab Spring, tourism really dried up in Egypt in a lot of places. A lot of European tourism has returned, Asian tourism has returned, but U.S. tourism really hasn't bounced back as much."
World renown-Egyptologist Hawass has also continuously reiterated the importance of Egypt's tourism, highlighting that the arrival of tourists and proliferation of archeological visits provide funding to restoring and managing the country's antiquities.
Egypt's tourism was hit post-2011 revolution and ousting of former president Hosni Mubarak. In the last years, the government has aggressively and consistently targeted the improvement of the tourism sector which has begun to flourish once more although not hitting its former statistic of b4.7 million tourists in 2010.
According to official government figures, tourist arrival reached 8.3 million in 2017 with key cities of attractions being Cairo, Luxor, Aswan, Hurghada, Sharm El Sheikh and Alexandria.
Currently, over 150 treasures from Tutankhamun's tomb are being exhibited in Paris as part of its world-traveling tour program.