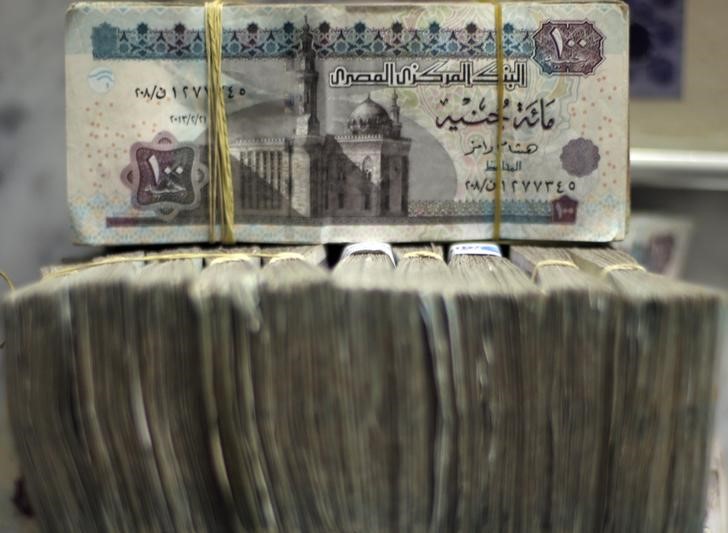 Egypt's Minister of Planning, Hala El-Saeed, announced on Saturday that the economic reform programme helped the country accomplish the growth rate of 5.5 percent, the highest rate in the past 10 years.
During the 44th annual meeting of the Islamic Development Bank (IsDB) that took place in Morocco over the weekend, the minister highlighted the developments achieved by the reform programme to Adviser to Pakistan's Prime Minister on Institutional Reforms and Austerity Ishrat Hussain.
The monthly inflation rate to dropped to 11.1 percent in December 2018, the lowest rate since 2016. In addition, the average inflation rate in the first half of 2018/2019 is noted to be 14.2 percent in comparison to 30.2 percent, the rate of the previous period 2017/18.
The minister shed light on the legislative and institutional reforms implemented by the government, which aim to regain the trust of investors as well as become an attractive candidate once again through "reducing the restrictions on the exchange rate, boosting foreign currency reserves and bringing down both the deficit of state budget and public debt."
A number of economic reforms were introduced by the government in an effort to reduce the state's budget deficit and revive its economy, which has been struggling since the 2011 uprising that ousted longtime dictator Hosni Mubarak from the presidency after three decades.
A three-year US$ 12 billion loan programme was secured by Egypt in 2016 from the International Monetary Fund (IMF) to help revive the economy.
Egypt's central bank floated the local currency in a surprise move early in 2016, "moving to a liberalized exchange rate regime in order to quell any distortions in the domestic foreign currency market."
The move was aided by the fund which also enabled a reduction of energy subsidies, fuel subsidies and the imposition of new taxes. The decision was brought on by multiple years in which Egypt suffered from political instability which affected its foreign currency and investments.
Although the Egyptian government economic reform program has been met with local criticism and resistance, the IMF  withstands its position that the program is wielding positive results with a determined increase in private remittances, FDI, and net portfolio inflow.
Moreover, the IMF has noted steady a decrease in inflation as well as recovery in the tourism and the non-petroleum manufacturing sectors which are both key segments of Egypt's economy and sustainable job creation.
In return, Egyptians have had to endure a rise in electricity and fuel prices which have lead to increase food prices, increase in VAT and a limited purchasing power due to the exchange rate depreciation.
---
Subscribe to our newsletter
---