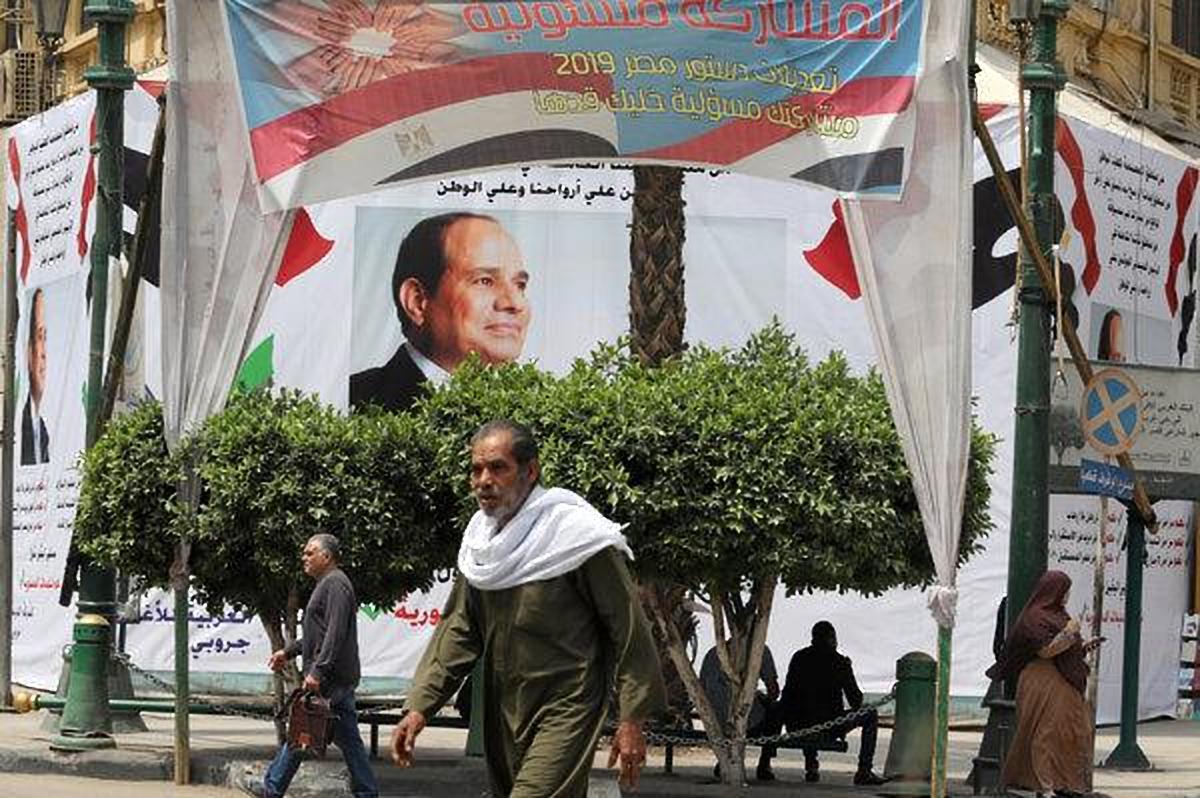 President of the National Elections Authority (NEA) Lasheen Ibrahim announced on Wednesday that the national referendum on the constitutional amendments will take place from April 20 Saturday to Monday in Egypt, and from April 19 Friday to Sunday for Egyptians abroad.
On Tuesday, the Egyptian House of Representative approved the proposed amendments to Egypt's 2014 constitution, including an amendment that possibly extends President's Abdel-Fattah El-Sisi time in office until 2030.
In total, 531 members voted in favor of the new amendments while 22 members rejected and only one member abstained from voting out of the 554  members.
Among the amended articles are the 25 percent quota of parliamentary seats to female candidates, introducing the upper chamber of the parliament (the Senate) and reinstating the post of vice president.
According to Article 140, the president will be elected for six (instead of four) years, right after the end of his predecessor's term, and he/she cannot remain in office for more than two consecutive terms.
There is also transitional Article 240, which states that the term of the current sitting president (Abdel-Fattah El-Sisi) is to end after six years following the date of his election as president in 2018, and that he can be re-elected for another six-year term.
Article 150 also states that the president of the republic may appoint one or more deputies (vice president) and delegate his deputies to perform some of his duties.
---
Subscribe to our newsletter
---