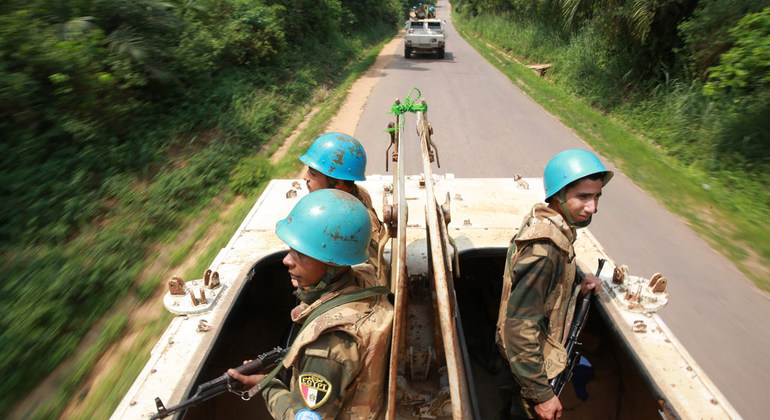 According to a press statement released by UN Secretary-General António Guterres, a UN peacekeeping envoy in Mali was hit by a roadside explosion resulting in the killing of one blue helmet Egyptian and wounding four others.
The convoy near the border with Burkina Faso when a roadside mine exploded.
"MINUSMA peacekeepers responded, killing an assailant and apprehending eight others," said the UN chief, in the message issued by his Spokesperson, Stéphane Dujarric. "The Secretary-General expresses his deepest condolences to the family of the victim and to the Government of Egypt. He wishes a speedy recovery to those injured."
Guterres also condemned the incident, stating that it may constitute a war crime.
According to the MINUSMA website, Egypt has deployed 1, 078 officers into MINUSMA.
It is fourth troop contributor, with an additional of 144 police contributors. As such, Egypt ranks number one among Arab countries in contributing personnel to UN peacekeeping.
MINUSMA, the United Nations Multidimensional Integrated Stabilization Mission in Mali, took form in 2012 following extremist militia seizure of northern Mali territory.  Its primary aim is to stabilize the country following the 2012 rebellion in which the Malian government had to start fighting off insurgency from northern rebels.
The MINUNSMA troops, now formed from over 40 contributing countries, were deployed in 2013. Since its deployment, more than 190 have died in Mali, mostly killed from intentional hostilities and mostly from hit and run attacks penetrated by  Islamist groups.
Circumstances of peacekeeping have increasingly met difficulties due to the political instability in the country; recently, the Prime minister and his cabinet, facing widespread criticism, resigned.
Since 1960 Egypt has been contributing troops to United Nations Peacekeeping.
Earlier this month, an Egyptian female peacekeeper was honored by the Force Commander of the United Nations Organization for Stabilization Mission in the Democratic Republic of the Congo (MONUC) with the United Nations Medal at the city of Goma, according to the United Nations Information Centre in Cairo.
---
Subscribe to our newsletter
---