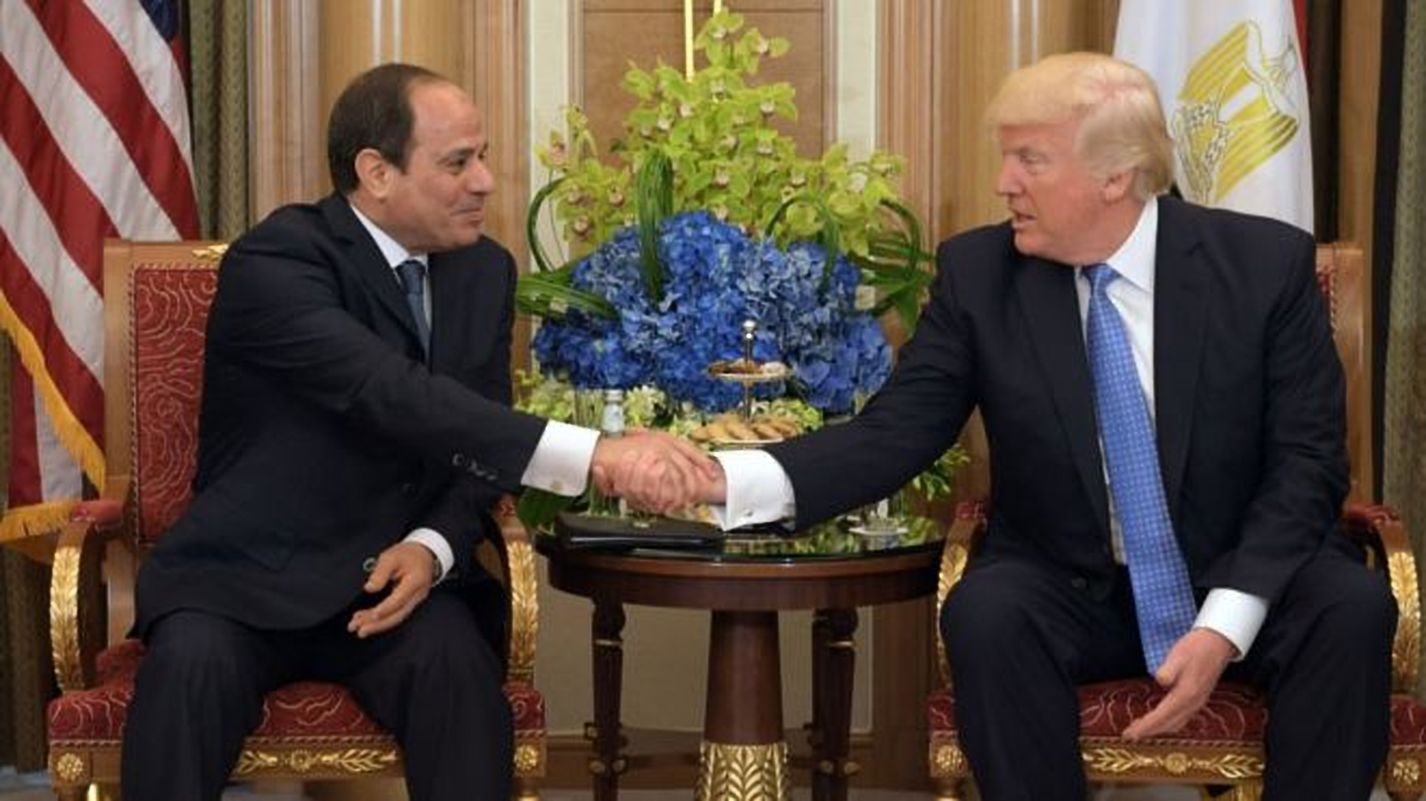 The White House announced on Tuesday that the Trump administration is working to designate the Muslim Brotherhood a foreign terrorist organisation.
The designation is expected to bring economic and travel sanctions against Egypt's oldest Islamist movement, with more than a million members across the Middle East.
"The president has consulted with his national security team and leaders in the region who share his concern and this designation is working its way through the internal process," White House press secretary Sarah Sanders said in an email.
According to a report by the New York Times, President Abdel Fattah al-Sisi asked Trump to make the designation in a private meeting during a visit to Washington on April 9, a senior U.S. official said.
Following the meeting, the Trump administration first directed security and diplomatic officials to find a way to impose sanctions on the Brotherhood.
However, the decision has caused a rift between White House officials and Pentagon staff, according to the New York Times.
On the one hand, US National Security Adviser John Bolton and Secretary of State Mike Pompeo both support the move, yet career national security staff, government lawyers and diplomatic officials have raised legal and policy concerns.
The designation could complicate Washington's relationship with NATO ally Turkey, as the Muslim Brotherhood organization has close ties with President Tayyip Erdogan's ruling AK Party and many of its members fled to Turkey after the group's activities were banned in Egypt.
Egypt's Muslim Brotherhood responded on Tuesday to the announcement with a statement that it would continue to work in line with "our moderate and peaceful thinking", regardless of moves by U.S. President Donald Trump's administration.
Last month, the White House also designated Iran's elite Revolutionary Guard Corps (IRGC) as a terrorist organisation, which was the first time the US has labelled another nation's military as a terrorist organisation.
---
Subscribe to our newsletter
---