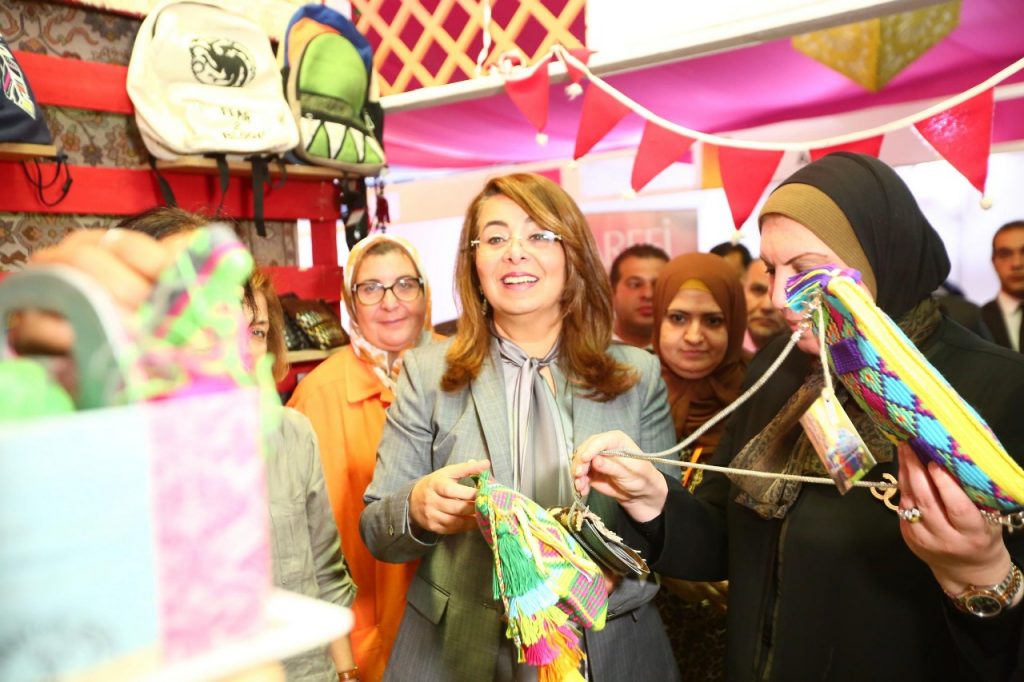 Baskets made out of reeds, date molasses, alabaster and sandstone vessels – handicrafts and small projects constitute an important basis for economic development in Egypt. It is not uncommon to hear of young Egyptians who, instead of waiting for jobs, take a more proactive stance and launch their own business by investing in small, medium and micro enterprises.
The important project entity behind the success of these projects is the Small and Medium Enterprises Development Agency (SME). It has provided funding for various projects since its establishment in 1992 of 31 regional offices which cover all Egyptian governorates.
The SME Development Agency's regional offices facilitate all the necessary procedures for entrepreneurs to be able complete the required paperwork, receive loans quickly, access the commercial registry as well as obtain tax cards and licenses for carrying out the projects.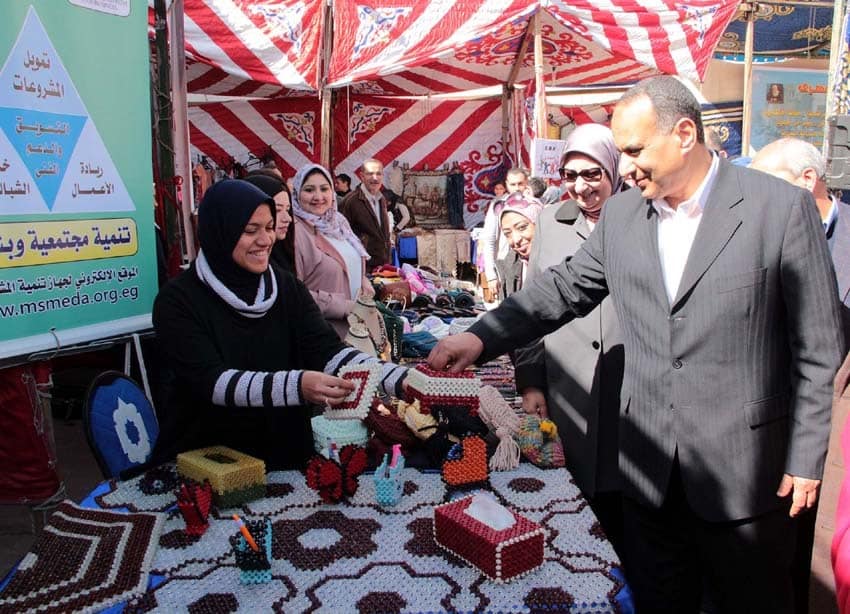 Seeking to help young people in their respective projects of interest, which vary between agriculture, the industrial field and other means of production, the agency tries to provide them with funding, by collaborating with multiple banks, NGOs and microfinance associations.
This simple and smooth initiative generates thousands of jobs for young people, especially for young graduates with intermediate and higher qualifications, professional managers, craftsmen, owners of existing small projects, as well as people with special needs.
Seizing Opportunities
Young entrepreneurs who wish to develop their own ideas for projects but are still brainstorming options could go to the SME Development Agency for assistance, for example. There they would be able to join training courses and be introduced to many project ideas by the agency itself. The latter would then ideally provide non-financial assistance through marketing, exhibitions and post-funding services such as following up on the project and offering technical support and courses in the export field.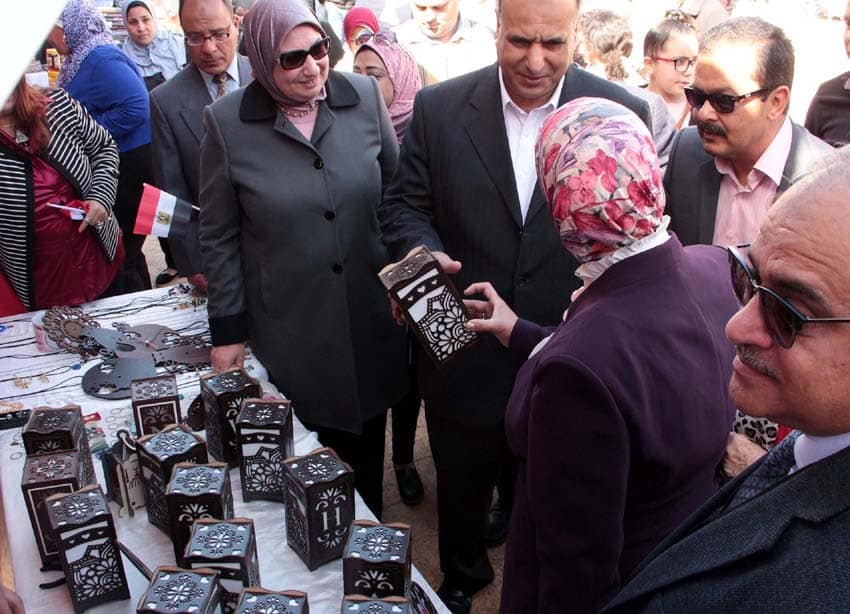 "I believe that we all have a moral and social obligation to support the efforts that the SME Development Agency is making towards youth in Egypt, so I launched a new initiative entitled "Egypt 2030 Without Unemployment" in Alexandria, which aims to train and teach youth the practice of handicrafts, especially those from the poorest segments of the population and people with special needs," the Head of the Handicrafts and Heritage Committee at the Chamber of Commerce in Alexandria, Mr. Mohamed Fawzy explained to Egyptian Streets.
"All of this is in order to provide them with a source of income. In addition I'm keen to offer the trainees affordable raw material and help them access the market with their handmade products through several exhibitions organized in in Alexandria's vital touristic sites. The aim is thus to attract as many buyers as possible, especially tourists attending the African Nations Cup to be held on Egyptian land soon."
Handicrafts: Driving the Local Economy Wheel
Many Nubian women in Egypt are famous for handicrafts; they are known for the high-quality products displayed in Nubian houses on the banks of the Nile. These products attract many tourists from all over the world, who enjoy purchasing bottles of colored sand, woven baskets and plates among other items.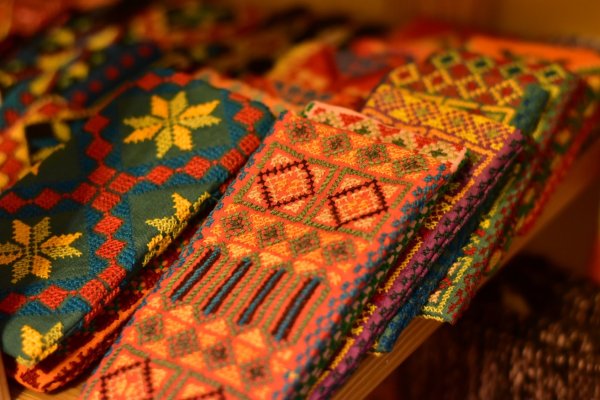 One successful example of female entrepreneurship is Fatima El Nubeya, who owns her own business in the village of west Suhail in Aswan.
Having witnessed the increasing hardship of living conditions due to tourism's decline following the 2011 revolution, Fatima applied for a small business loan from the social fund.
Fatima joined a local association which offers handicraft training to Nubian women, using material such as palm leaves, for instance. The association also teaches its participants the proper ways to secure sales, through marketing and exhibiting. This opportunity indeed helped Fatima grow her business, and she has quickly earned a name for herself as one of the most famous women in the local handicraft industry.
Handicrafts made of palm leaves can be manufactured easily. Artisans like Fatima collect the palm leaves, divide them into several groups and then paint each group with bright colors that will attract the buyer's attention, be that red, blue, yellow or other colors bought from a herbalist. The artisan prepares boiling water, mixes color with wicker in a pot and allows the leaves to soak. After some time, the leaves are left to dry, before being re-boiled until the material becomes soft and malleable, allowing for it to be reshaped into products.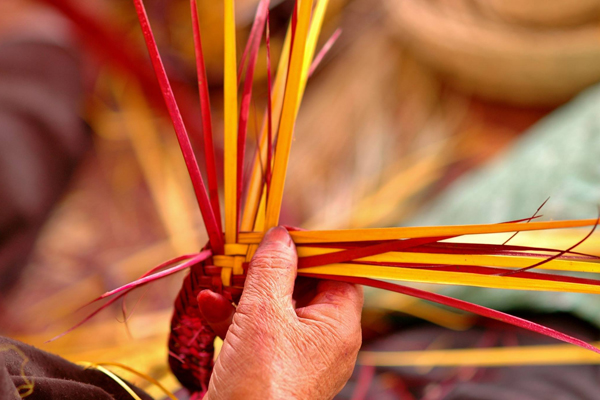 "I strongly believe that handicrafts facilitate a better life for many people in Egypt but particularly in Alexandria. As the Head of Al Gomrok, I'm trying to support all those who manufacture handmade products in the hope of increasing their income. We do so by helping them market their handmade wood and leather products at regular exhibitions," the Head of Al Gomrok district in Alexandria, Sahar Shaaban, told Egyptian Streets.
Egypt's current Prime Minister, Mostafa Madbouli, recently presented a four-year policy program to the Parliament, which focuses on small and medium-sized enterprises in order to alleviate poverty and provide more jobs.
The program aims to create over 20,000 jobs in the next four years, including micro-finance projects for women in rural areas. It is also intended to allocate at least 10 per cent of available land to young people wanting to implement SMEs, as per the Egyptian state-owned news outlet Al Ahram.
Rich in natural resources, Egypt's various governorates distinguish themselves through their consistent and historical heritage of handicrafts. From big cities such Cairo and Aswan to remote villages in Fayoum in Siwa, handicrafts are strongly connected to the tourism industry, a key sector in Egypt's economy.
Main image credits go to thinkmarketingmagazine.com.
---
Subscribe to our newsletter
---