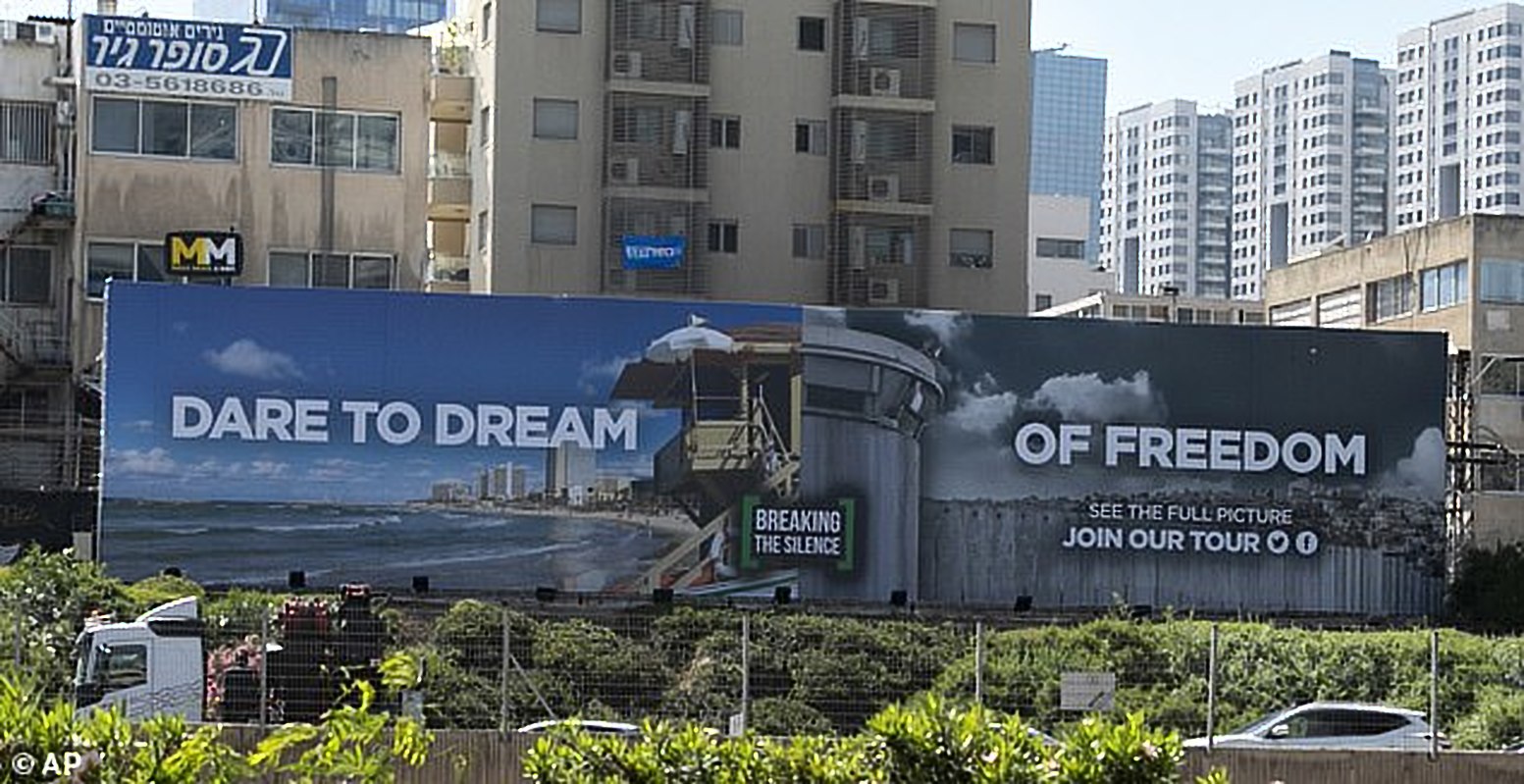 Ahead of the Eurovision contest hosted in Israel, a billboard protesting Israel's occupation of the West Bank has been erected in Tel Aviv on Sunday near the Ben-Gurion International Airport to greet visitors and tourists.
The billboard reads, 'Dare to Dream of Freedom,' in contrast to this year's official Eurovision slogan 'Dare to Dream' to protest Israel's occupation.
Avner Gvaryahu, director of left-wing Israeli activist group Break the Silence responsible for erecting the sign, said he wants tourists coming to watch Eurovision to 'see the full picture' of the conflict.
Prior to Eurovision contestants arriving for the opening ceremony, a group of human rights activists protested outside the event in Tel Aviv.
"They try to distract you with glitter and dancing and fun costumes, but we can't allow culture-washing to distract us from the real issues, which is the Israeli military occupation, the blockade in Gaza and that just last week dozens of Palestinians were murdered for wanting the right of return," one activist said.
The activists sat on the road blindfolded while wearing t-shirts that read "Free Palestine".
The Boycott, Divestment, Sanctions (BDS) movement has been calling on performers to pull out of the contest over Israel's treatment of Palestinians, including icon Madonna.
Multiple artists led by former Pink Floyd frontman Roger Waters also signed a letter calling for the contest to be moved elsewhere.
The contest coincides with the day Palestinians commemorate the anniversary of their "nakba", or catastrophe, when thousands were forced from their homes in the 1948 war that led to the establishment of Israel.
---
Subscribe to our newsletter
---