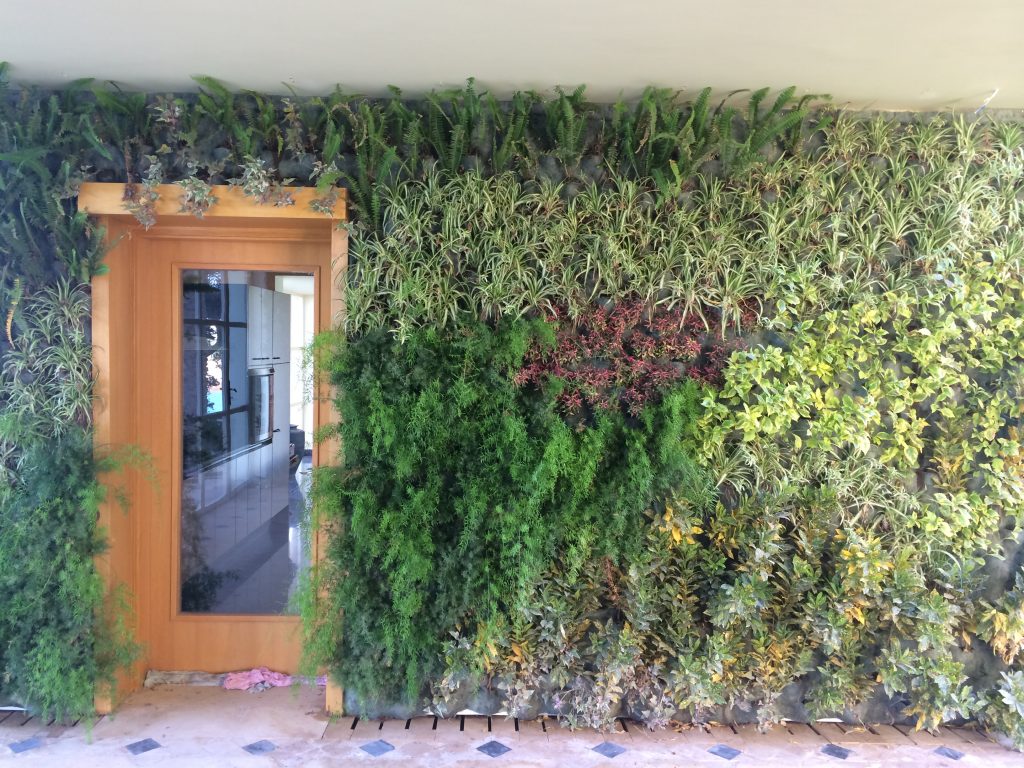 Cities all across the world are constantly growing, evolving and diversifying, and many face common urban challenges, such as pollution, overcrowding and traffic.
At the same time, many cities – and Cairo forms a prime example – have recognized and increasingly come to emphasize the need for green spaces. The latter are not simply aesthetically appealing, with a great deal of research proving that plants are vital for the physical and psychological well-being of humans, they are also important for fostering a healthy and sustainable city.
Thanks to advancements in technology, it has become increasingly possible to bring innovative and green infrastructures to cities across the region, for instance by installing so-called green walls and more generally, by making green spaces an essential component of urban planning.
Cairo is one of many cities "embracing green technologies to combat condensed pollution," says Malik Tag, Business Manager of Cairo-based company Schaduf, which has actively been involved in the development of green wall projects across the capital and beyond.
Given their many benefits such as low maintenance costs and energy efficiency, installing green walls has become a popular investment for a growing number of businesses.
Curious to know more about these benefits and the processes involved in developing green walls, Egyptian Streets contacted Schaduf, the award-winning company that owes its name to the Arabic word for an irrigation tool used by ancient Egyptians and by some farmers in rural areas up until today. The tool is used to lift water to irrigation canals for harvesting crops, and in Schaduf's case, to concrete walls and roofs.
Schaduf was founded by the two brothers, Sherif and Tarek Hosny, who were interested in plants and nature from a very young age. After a visit to the region, where they noticed the huge impact the river Nile has on Africa and the Middle East, they were compelled to come up with creative solutions to preserve its water as well as other natural resources.
The business found its initial success through its urban rooftop farming initiative, which involved teaming up with local microfinance institutions in order to develop rooftop farms before purchasing their harvests and delivering the vegetables to local markets and restaurants across Cairo.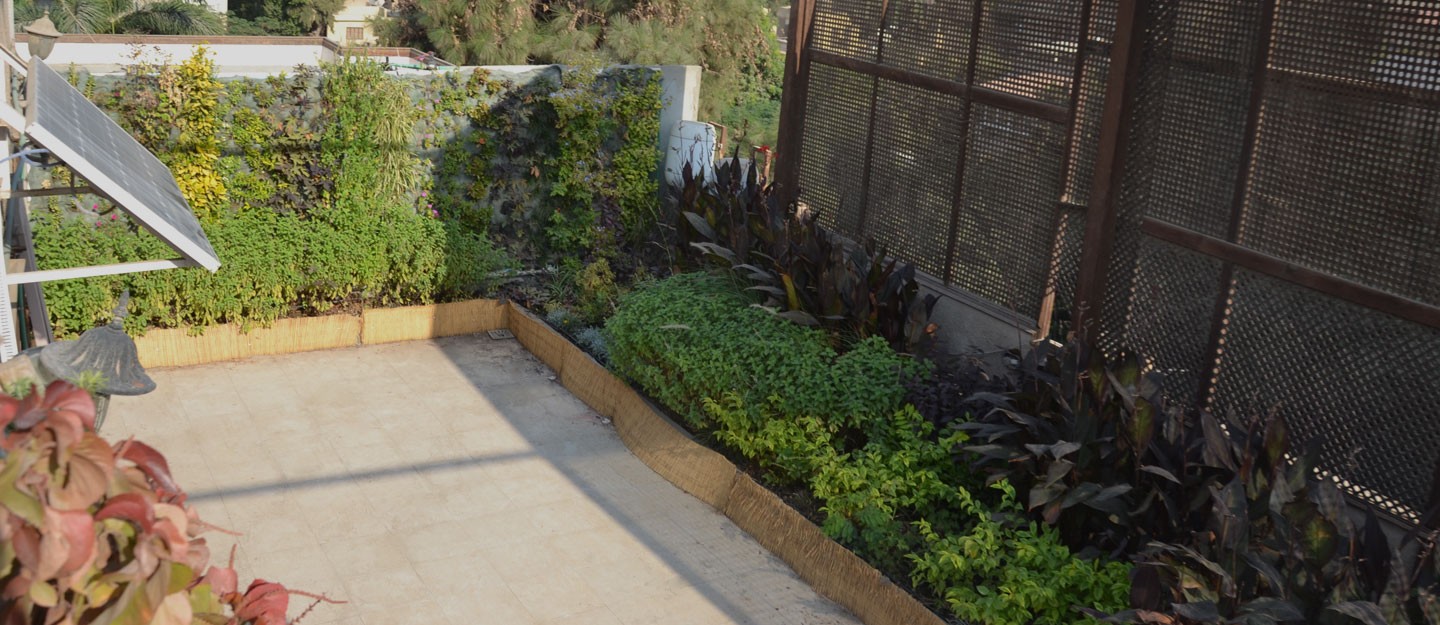 Proving to be very popular, Schaduf has since expanded into a major design and technology hub, offering a range of services and innovations in landscape architecture and farming to private clients across Africa and the Middle East. This diversification has notably included green walls and other landscape design projects, their aim being to provide 'inspired urban green solutions that elevate the quality of life through environmental and social change,' as Schaduf's website reads.
This shift from working primarily with public institutions to working with private clients happened "very organically," and in response to client requests and market feedback, explained Tag.
"At first, we had a hydroponic farm setup vertically on a wall in one project, and a friend who saw it asked for this transformed into a Green Wall."
But what exactly are these green walls and what is their purpose? Also referred to as vertical gardens or living walls, they are plants grown on interior or exterior walls, attached with a built-in and automatic irrigation system.
Their main purpose is to regulate the rate of humidity indoors as well as outdoors and ultimately save energy by keeping buildings cooler in summer and warmer in winter. Thanks to an automatic irrigation system, green walls are water efficient and very low maintenance.
On the level of aesthetics, they are considered to offer breath-taking scenery and be able to transform dull and empty spaces into lush green spaces. Popular with restaurants, workspaces and universities, green walls are supposed to reduce stress, elevate moods and improve productivity.
After Schaduf had invested in a few months of Research and Development (R&D), CIB was the first private client to request one of the company's projects, inspiring multiple other businesses that have since requested a variety of landscape designs on their premises. The individual designs for each green wall or landscape design project are carried out by Schaduf's inhouse team of architects, based on client requests, according Tag.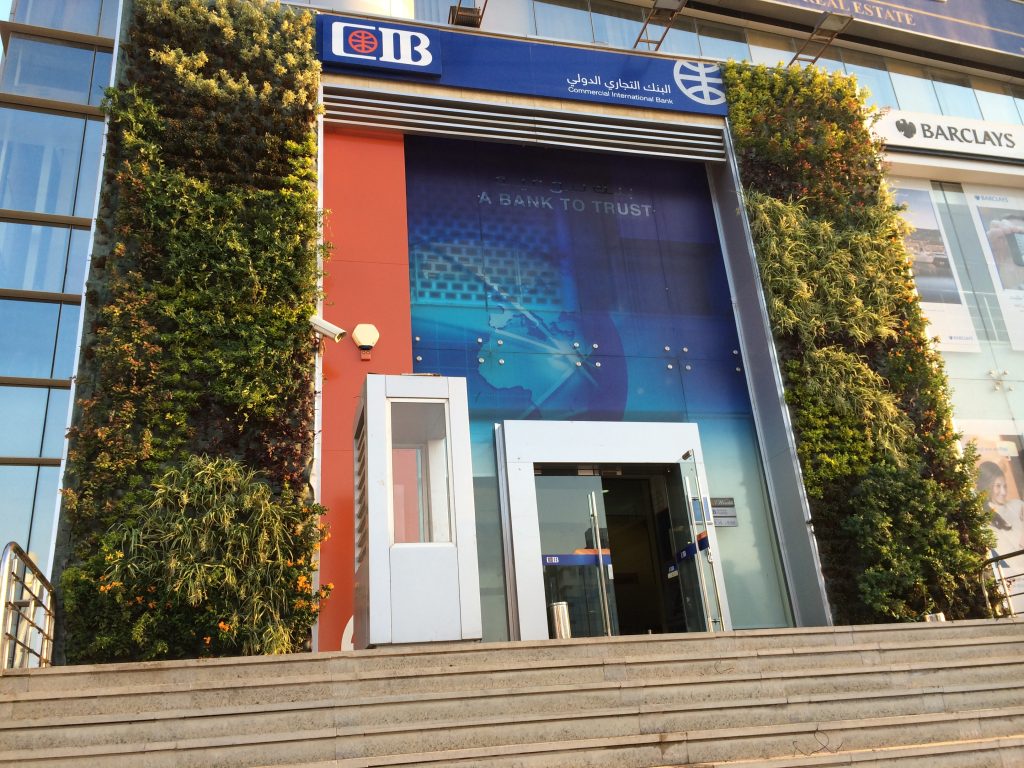 In order to utilize many different types of plants and hydroponic techniques, Schaduf's team of agronomists "work on testing different species of plants under different conditions, creating our database of plants suitable for indoor and outdoor green walls," explains Tag.
"Each plant has on average 60 attributes, including its contribution to air circulation, pest control properties, aromas, usage in medicine, cooking, oils teas perfumes etc."
Beyond Egypt, where Schaduf is both a design company and a turnkey solution, meaning it carries out all process stages until delivery, including after care and maintenance, the company works internationally, aiming to sell its Green Wall Panels, Control System, and Maintenance Application to installation partners or agents who can then carry out the job under their supervision.
The feedback for these projects has been very positive, with clients such as CIB notably including green walls in their sustainability reports as energy reducing and air purifying, and others using them to grow edible greens.
As for current projects and future ambitions, Schaduf is increasingly expanding across the region, their main objective being to become "the leading Green Walls and Sustainable Landscaping Company in the Middle East," according to Tag.
"We are currently focusing on expanding our market share in Gulf cities such as Jeddah, Riyadh, Dubai, Abu Dhabi, and Kuwait city, and plan to reach all Middle East countries by 2020."
---
Subscribe to our newsletter
---