As early as in ancient times, Egyptians are known to have given importance to various beautifying practices and cosmetic treatments. Taking special care of skin and hair, they made use of a wide range of natural ingredients and materials, both for practical and health purpose, and because they saw aesthetic value in them. Certain beauty regimens served ritualistic functions or even had symbolic meanings attached to them.
Cleopatra herself apparently used to take milk and honey baths for natural exfoliation or applied Aloe Vera as an everyday essential. Other such beauty tricks and secrets – albeit mostly used by wealthier Egyptians at the time – included sea salt baths and scrubs for removing dead skin, or using various natural oils such as castor, sesame, almond and moringa oil to remove wrinkles and tighten skin, essentially with the aim of preserving youth.
The same would go for hair treatment, whereby mixtures of oil and honey served as natural conditioners and would tame any unwanted frizz; or so-called 'sugaring' – a natural hair removal method popular up until today – was done with a natural sugar and lemon juice paste.
While many products in the form we recognize today, did not yet exist in ancient Egyptian bathrooms, there were countless substitutes, some of which have survived as beauty secrets or have found their way back into contemporary beauty products, such as vegetable oil in soaps, for promoting clean and soft skin.
Yet a large number of these pure ingredients have come to be either re-purposed or adopted by commercial brands, often merely in the form of extracts, in order for them to be marketed and sold as expensive health and beauty products.
Nowadays, the market for beauty products has become incredibly saturated with countless labels listing ingredients that tend to remain elusive to the average consumer. Indeed, customers have more often than not lost a general sense of what they are applying to their skin and hair – unfortunately often for the worse and in contradiction with the catchy and glossy commercials that seem to promise perfect and desirable outcomes.
In turn however, and arguably filling a market gap, a growing number of smaller and more local companies have been springing up, reflecting a general global wave of interest in stripping one's beauty routines back to the basics and becoming more aware of the benefits and dangers of certain ingredients.
Black Lotus
Black Lotus is precisely such an establishment, and a local one for that matter. A small but increasingly popular Egyptian cosmetics brand, it focuses specifically on local and natural skin and hair products, and encourages simplicity.  According to their informed staff, whom Egyptian Streets approached with a set of questions, "Today there are more than 80,000 chemical substances used in the industrial production of skin care goods to prolong the expiry date, to make color, smell and texture more attractive, but those chemicals do not do our skin any good."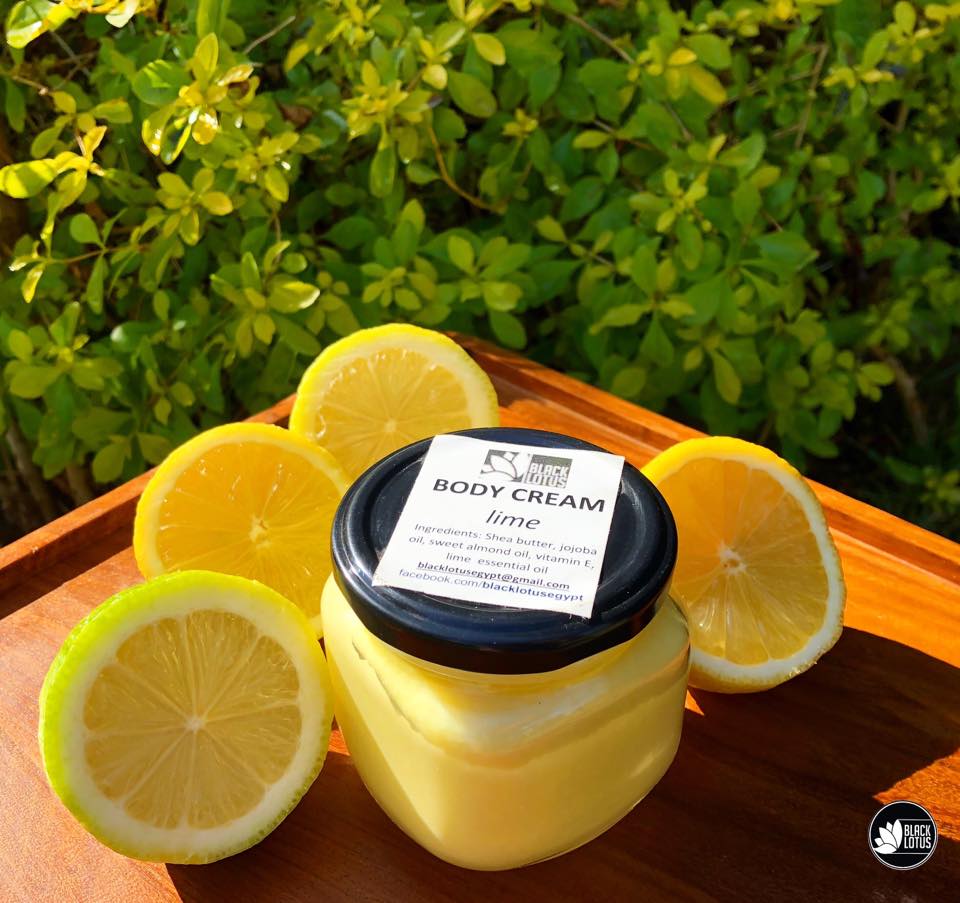 The ideal solution to dealing with this overwhelming and predominantly harming variety of beauty product options, is to become aware of what natural alternatives are available and regain an awareness of what once used to be common knowledge.
"Our skin is our largest organ and is like a membrane that absorbs everything that goes on it, what we put on our skin, in 30 seconds will be in our blood stream," reminds the Black Lotus team.
Black Lotus, which owes its company name to "Lotus as a symbol of harmony" and "Black because we are in Africa," started eight years ago and was the brainchild of two friends and healthy lifestyle enthusiasts, who were inspired to pursue and promote 100% natural skincare and hair treatment, and thus started out by creating and developing their own soaps. Since, their inventory has grown to include a broad variety of essential oils, deodorants, bath care, massage oils, scrubs, masks, hair products made from different ingredients and serving multiple purposes.
"Natural means really natural, with absolutely no added chemicals. Our skin care products only contain the ingredients that are needed to keep the skin healthy, where every single ingredient does something great for skin. Our products are cruelty free."
From the very beginning, a passion for understanding the benefits of natural skin care methods has driven the creative team behind the Black Lotus business: "It's a summa of knowledge about biology, aromatherapy, medicine, chemistry, physics and passion to learn something new every day."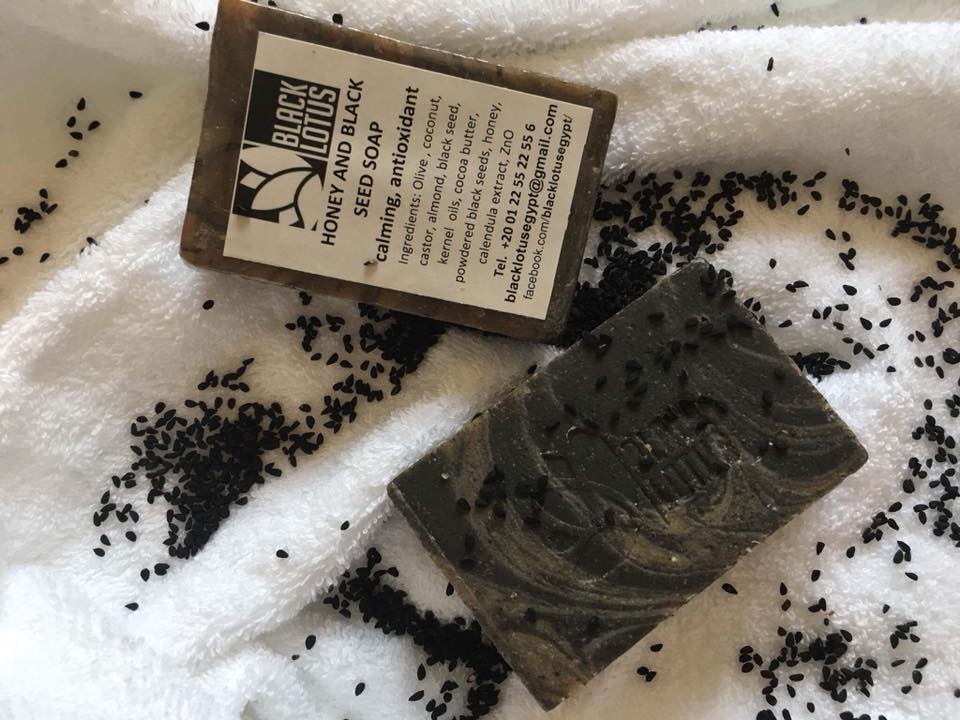 All of its products are entirely handmade in Cairo, rendering the brand true to its description of being a local Egyptian beauty brand. The careful production process involves making samples of a new product, checking and testing these before producing the final product ready for sale.
Black Lotus describes their main customers as "people with an interest in pursuing a healthy lifestyle. And now with more and more people switching to natural skincare and going chemical-free, we have customers from all age groups." Aware that "there is no such thing as one product that suits all," Black Lotus is in a continuous exchange and dialogue with its customers, making sure to follow up with their needs and desires – "and then we create formulas accordingly," they add.
"We always appreciate when we get feedback from our customers because it provides a good insight into how to formulate and develop our products."
Suggesting one of the most common skin conditions to be acne, the brand has dedicated itself to developing products specifically targeted to the condition, the most common and popular being tea tree soap, which also contains aloe gel, chamomile extract and tea tree essential oil. Scientifically proven to be an effective beauty ingredient, tea tree soap is especially suitable for treating acne while having a soothing effect on the skin.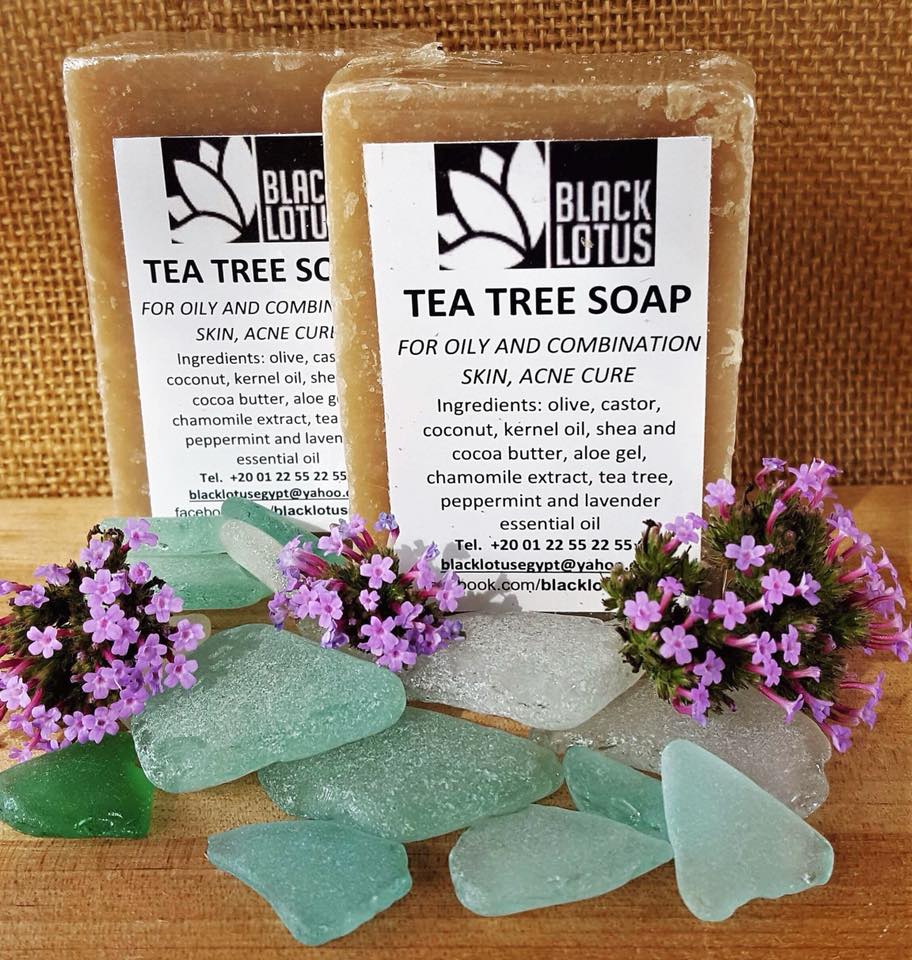 In terms of hair, Black Lotus informs us that "the most common hair concern is hair loss – for that we have developed oil mixes, hair soaps and shampoos."
Recently added to their list of products, which can be ordered or found in their selling points across the city, Black Lotus mentioned the following, besides noting that their 'to-do list' now contains products for babies:
"One is evening primrose oil and evening primrose oil with geranium; great for combating the signs of aging and treating hormonal imbalance. We also now offer the hand soap with tea tree essential oil, another product is a shower gel with grape-seed oil and tea tree oil."
In response to the question, what unexpected or unconventional ingredients they might recommend, Black Lotus left us with advice that cannot be packaged or bought: "Good thoughts and good wishes."