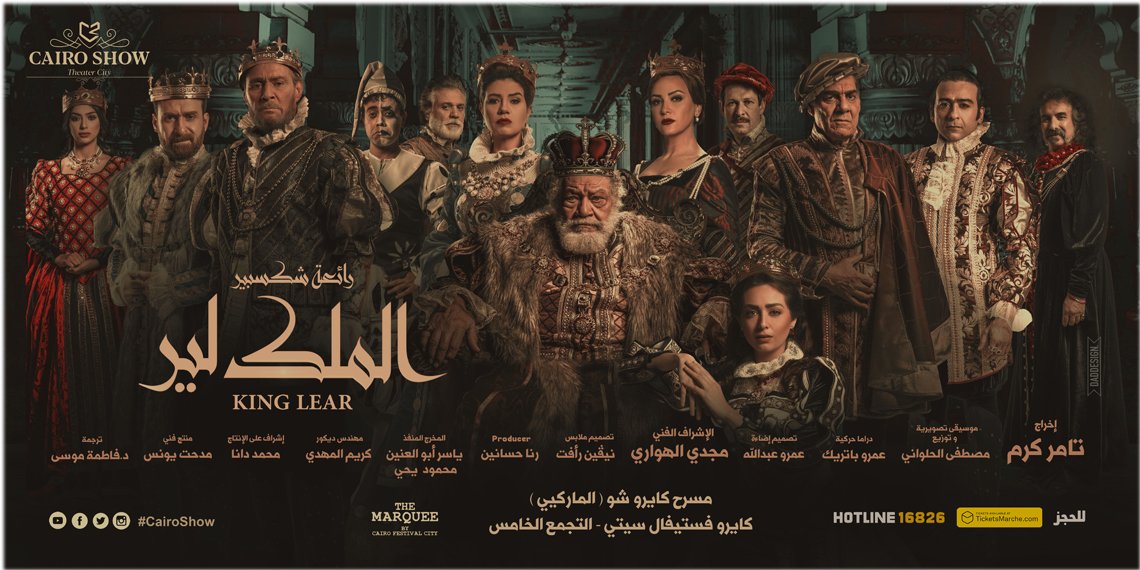 Famous Egyptian actor Yehia El-Fakharany is set to perform once again William Shakespeare's King Lear for the summer season starting from the first day of Eid Al-Fitr at the Marquee Theater in New Cairo.
The play stars other renowned actors such as Farouk el Fishawy, Mohamed Farag, NohaAbdeen, HebaMagdy, Riham Abdel Ghafour, Rania FaridShawky, Ahmed Azmy, Ahmed FouadSelim, Nedal el Shafie and others.
El-Fakharany has seen huge success with the play since its premier in April, before he performed the same role with another crew at the National Theater since 2011, gaining widespread attention and praise from audiences and critics.
The play is directed by Tamer Karam, translated by professor Fatma Mousa, and includes music by producer Mostafa El-Halawany.
It i also produced by newly established theatre production company, Marquee Theater, which has established four new halls across Cairo.
"King Lear" is a tragic play written by William Shakespeare. It narrates the gradual descent into madness of the king after he decides to step down from the throne and divide his kingdom evenly among his three daughters.
The play has been widely adapted for the stage and motion pictures, with the title role played by many of the world's most accomplished actors.
---
Subscribe to our newsletter
---