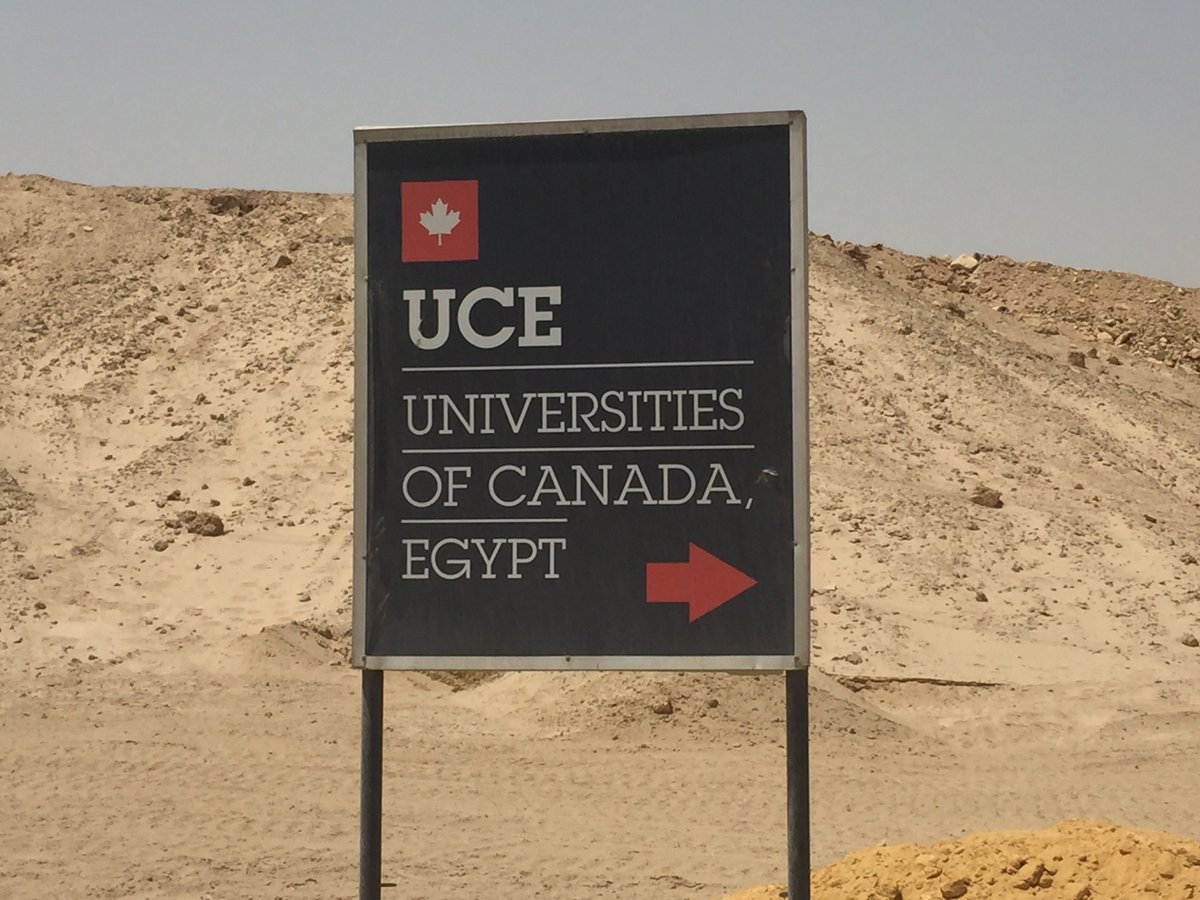 Back in February 2019, the Egyptian government announced its plan to build eight international universities in the New Administrative Capital by 2020. These ambitious plans coincide with President Abdel Fattah El Sisi's decision, officially declared during a national youth conference held at Cairo University in late July 2018, for 2019 to be Egypt's 'Year of Education.'
Essentially part of a broader vision to reform the Egyptian educational system, the president proceeded to issue Law No. 162 of 2018, which stipulates that scientifically accredited foreign universities are allowed to establish branches in Egypt with the aim of developing the country's higher education and scientific research.
More generally, this move is perceived to enhance ties and improve exchange between the local education system "and its counterparts in the developed countries," as reported by Egypt Independent at the time.
This apparent surge of foreign or international influence in the sphere of education is, however, not really a new phenomenon in Egypt, nor in other countries across the Global South, for that matter.
Foreign Education: Historical Roots 
The early presence of foreign higher education can be traced back to the colonial period in the late nineteenth century, when American Protestant missionaries established colleges modelled on the American system, notably in Cairo and Beirut. These universities all formed spheres of Western influence and have often been critiqued for being colonial outposts that import western forms of knowledge and ways of teaching.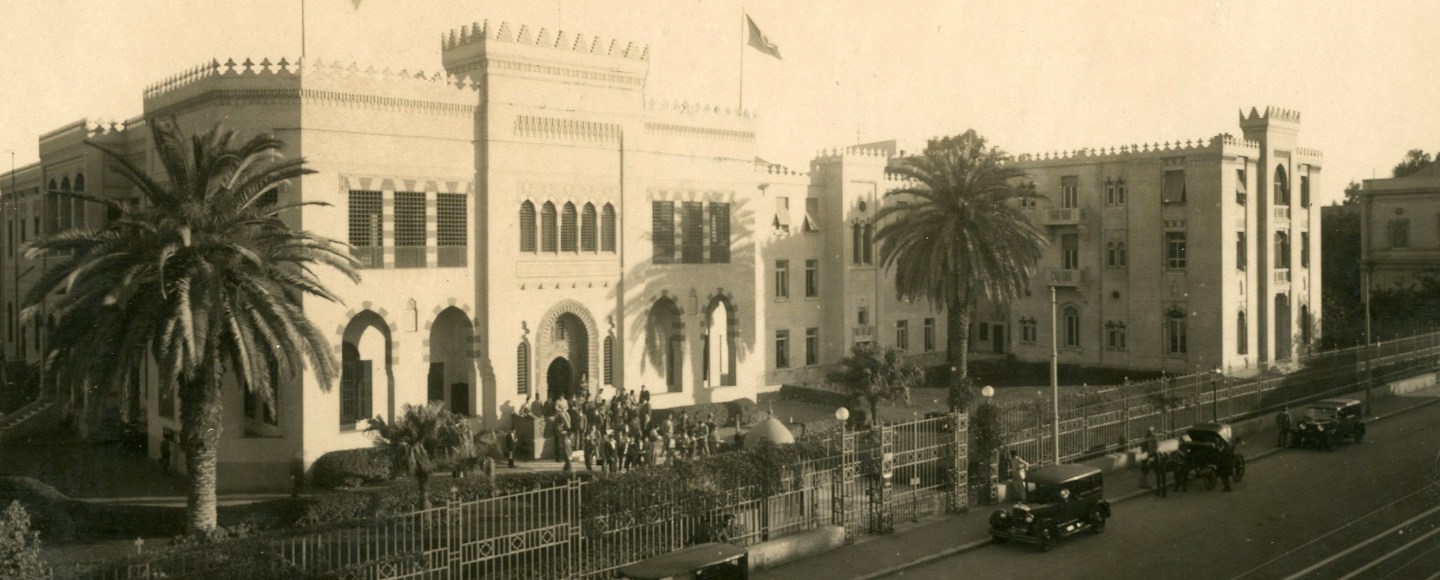 They have also garnered critique for fostering inequality, in that these private campuses have primarily benefited the upper classes, the educated elite or children of expats rather than the majority population.
Besides the American University in Cairo (AUC), which is celebrating its centenary this year, other well-established international universities in Egypt include the German, British and French universities, which however did not properly establish themselves in Cairo until the beginning of the current millennium.
In the more recent, globalized era, higher education has increasingly become a global business, with countries such as Egypt witnessing the proliferation of so-called foreign or international branch campuses (IBC).
While the latter have distinct characteristics, in that they do hire most of the staff locally, they have often come under similar scrutiny as the older international universities, for having neocolonial interests and continuing to generate similar forms of inequality, both globally and on the national level.
The UK and US are up until today the largest exporters of such international branch campuses, and the way these branch universities generally work is by having a home or 'mother' university establish a physical presence abroad. Once receiving approval from the host ministry of education, these branches tend to be registered as private education providers in the host countries, where they might also establish partnerships with various commercial properties.
The law in Egypt stipulates "that the foreign university may entrust entities in Egypt through a signed contract to establish its branch in Egypt and afford its operation," as reported by Egypt Today in July 2018.
Often considered more of a business, education thus comes to be traded under the brand name of its respective home university, with teaching based on the latter's curricula and qualifications conforming with those of the home university. Establishing outposts of prestigious universities is seen as a kind of "academic investment – comparable to foreign direct investment in business," explains University World News.
Still, both the home and host country have a certain stake in this partnership and those in favor of introducing more branch universities see this type of project as mutually beneficial.
Justifications for Branch Universities
The various home universities mostly profit from attracting greater student enrolment figures overall that will ultimately be affiliated with their name. Serving as part of their internationalization strategy, having more influence in the worldwide education sector is expected to enhance their prestige, while at the same time enabling these nations to develop stronger economic ties with other countries.
For the host country on the other hand – in this case Egypt – the decision to engage in a partnership with a university abroad, tends to be justified on the grounds that it will boost local higher education standards, thus attracting more students and consequently, more money.
A so-called brain-drain has become an increasingly urgent concern in many economically struggling countries; the logic of hosting a foreign university branch is therefore expected to prevent local students from going abroad by luring them to pursue a foreign degree at home at a cheaper rate.
In this context, Egyptian Prime Minister Madbouly reportedly said that foreign universities would have positive effects on the standards of Egyptian education and become an important source of national income.
The Egyptian government hopes that establishing such international university branches will turn Egypt into a transnational education hub not unlike the Gulf, improve the global competitiveness of its educational system as well as increase competition and quality on a domestic scale. Also, there is hope that branch universities become catalysts for stronger international relations, with agreements signed between European or North American universities and Egypt's Ministry of Education stimulating cooperation and progress in scientific research, for example.
Scepticism towards Branch Universities
While the local media has often celebrated the introduction of more international university branches in Egypt, by emphasizing the beneficial effects of educational cooperation on an international scale, there has equally been a lot of scepticism concerning this internationalization trend.
Firstly, the trade of internationalizing universities is critiqued for having too much of an economic orientation, with exported Anglo-American education associated with the growing commercialization of post-secondary education.
Similarly the home governments are understood to be using this as a new form of public diplomacy and "as a means for advancing national policy priorities, driven by a combination of enhancing economic competitiveness and global reputation," according to University World News.
A second issue – especially in Egypt's context – pertains to universities such as the University of Liverpool, which recently noted plans to build a campus in Egypt and was immediately faced with heavy criticism by a number of British academics for "cooperating with the Egyptian government despite its flagrant human rights violations."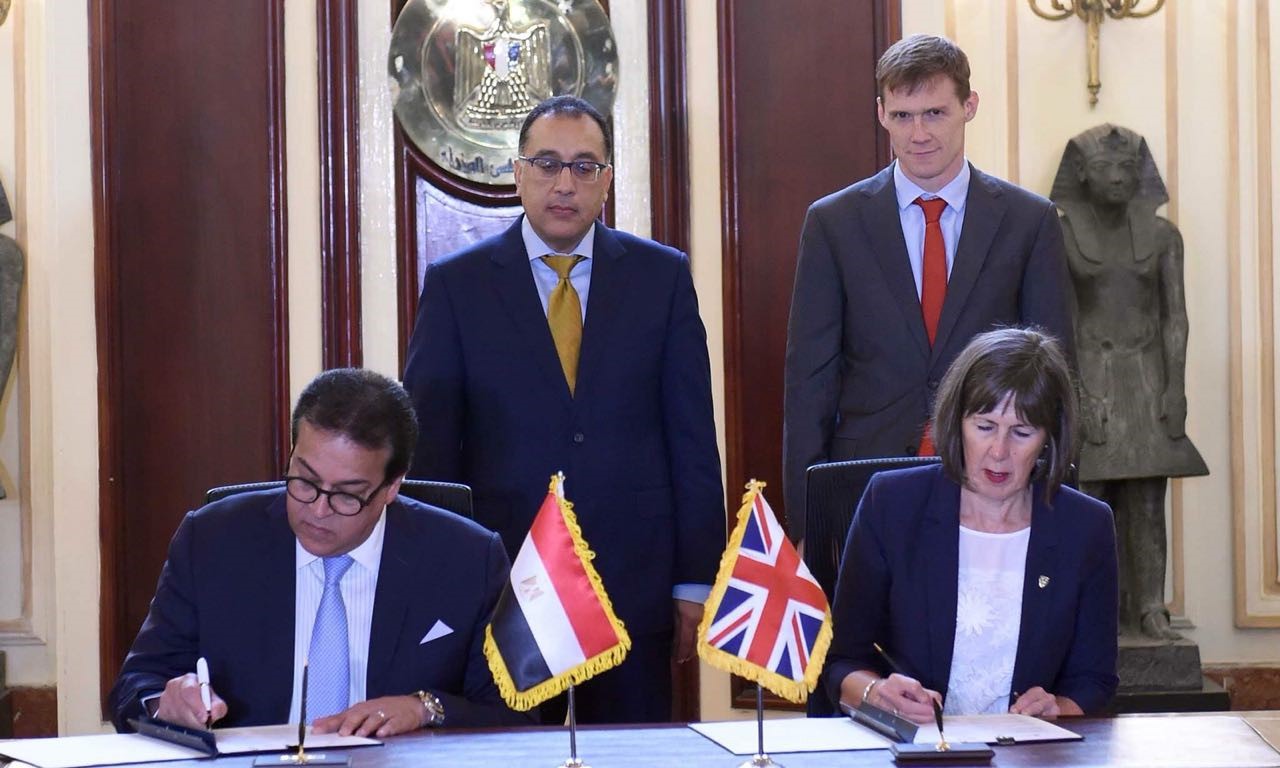 The group of academics notably wrote a protest letter in response to a delegation of 11 UK universities visiting Cairo last June. The letter noted the problematic nature of British government cooperation with the Universities UK group in order to expand partnerships between British higher education institutions and their Egyptian counterparts: "We question the wisdom and legitimacy of this move to do business-as-usual with an authoritarian regime that systematically attacks research, education and academic freedom."
Nonetheless, Egypt's own Minister of Higher Education Dr. Khaled Abdel Ghaffar has continued to assert the strength of such educational partnerships by recently citing the Egyptian-Canadian example as a success story and highlighting the fruitful and constructive relationships these collaborations would continue to encourage between Egypt and various other countries.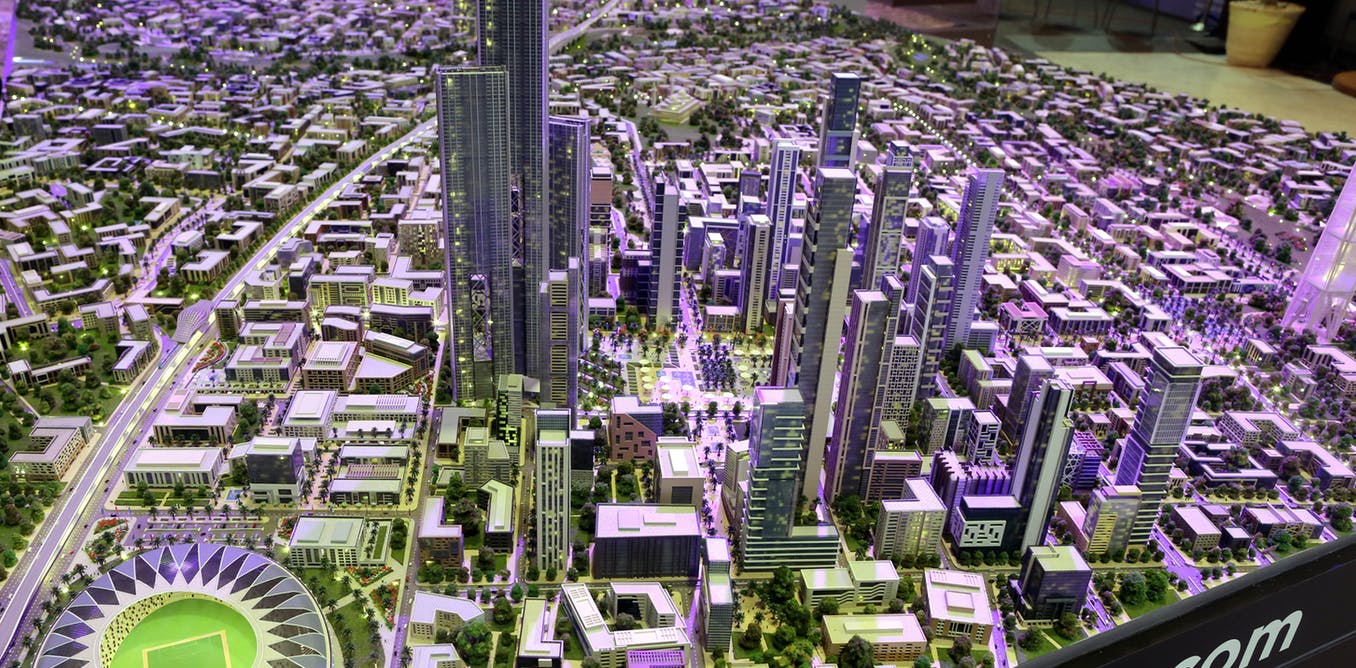 Currently, with the construction of Egypt's New Administrative Capital underway, having prospective branches of important foreign universities sign agreements and start build their university complexes is framed as a positive development that will boost the Egyptian economy and raise the standards of local education across the board.
Yet in line with various other economic projects planned and promises made, it remains to be seen whom these will most benefit and at what cost — most likely not the majority population.
---
Subscribe to our newsletter
---