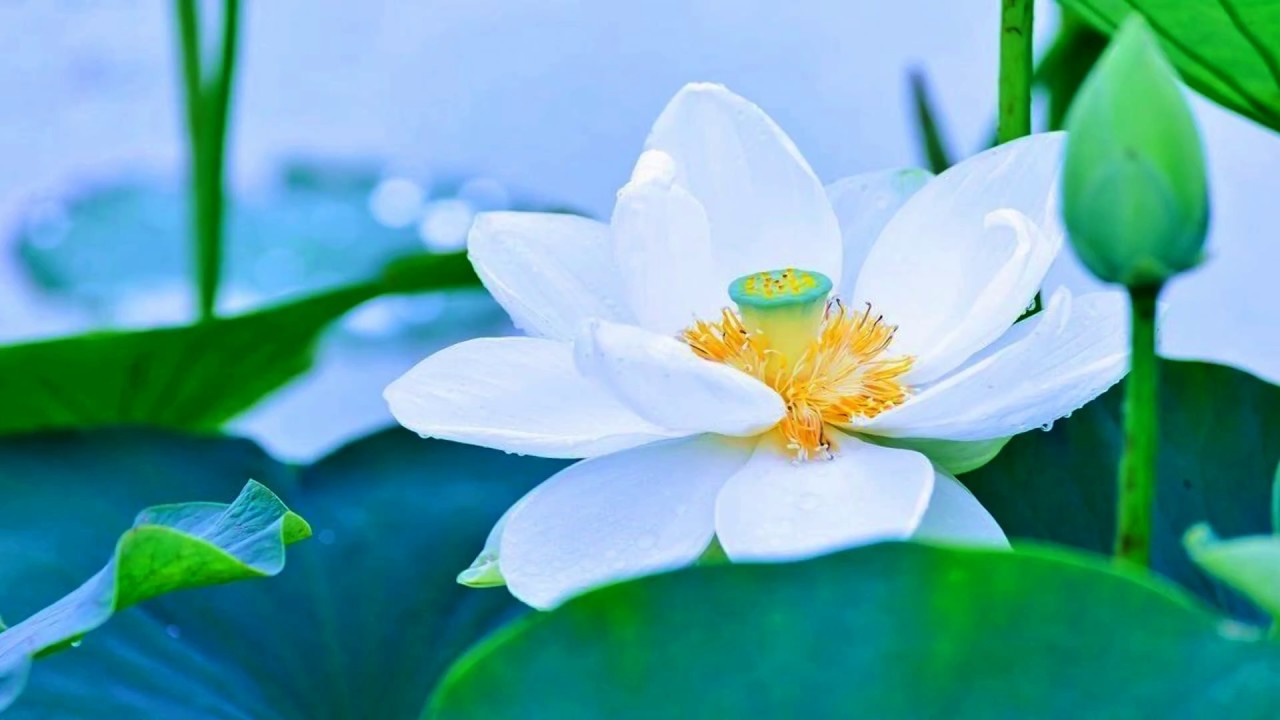 The history of Egypt's national flower, the lotus flower, dates back to the ancient period, and various depictions have been found in hieroglyphics that portray both the white and blue lotus. With its natural habitat being ponds and rivers, the lotus flower has often come to be associated with purity and cleanliness.
In ancient Egypt, the lotus represented rebirth. This meaning was inspired by the nature of the lotus's petals that spread above water upon sensing sunlight and closed during the night so as for the flower to fall back under water.
Sprouting from the bottom of the river, the lotus flower generally opens up its petals against the surface of water. It resembles a water-lily by revealing inside its beautiful white exterior a yellow core that hides away at night. On average, it takes three days for the flower to blossom above the river.
Known for its scent, the lotus is also often found in the warm and slightly acidic water of ponds. It grows mainly in East Africa as well as in parts of Southeast Asia. As such, it is not exclusively significant to ancient Egyptians, who used to consume its roots as food, but is also considered popular in Buddhism and Hinduism. The blue lotus was, however, more abundant in ancient Egypt and is said to have a sweet-smelling fragrance. As a result of climate change, the lotus is now only found in the Delta region.
Interestingly, it "has the wonderful ability to regulate the temperature of its flowers to within a limited range just as humans and other warm blooded animals do," states ReadNational.com, a website about national flowers.
The blue lotus was actually made illegal in some countries such as Russia, Poland and Latvia in April 2009, because it is considered a drug.  While it is legal to cultivate in the US, the blue lotus is also illegal for human consumption there.
---
Subscribe to our newsletter
---