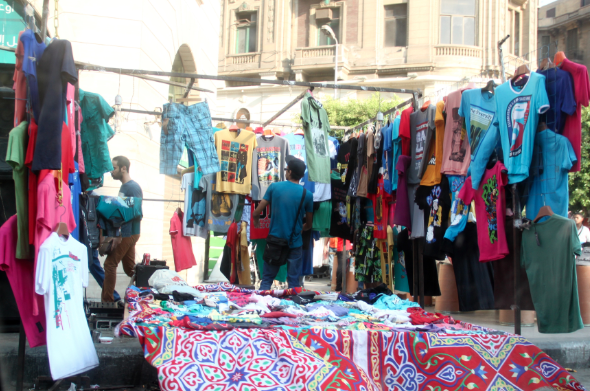 The Egyptian parliament reported that its industry committee will be establishing a new law to increase and reinforce the penalty for counterfeiting products and brands.
In a meeting that took place on Saturday, the committee's chairman MP Mohamed Farag Amer said that the move comes after noticing that unlicensed factories based in Beheira governorate repackage their counterfeit products with wrappers collected from the garbage.
These products are then sold to the local market or exported to Libya. Hence, this bill would regulate the industry and "protect against infringement of the rights of others," Amer reaffirmed.
In the Egyptian market, there are several examples of fraudulent products. According to the legal firm Youssry Saleh and Partners, "Egypt's fight against counterfeit goods is not something new or recent, and no industry is safe from such attack, counterfeit can vary from medication to bags and accessories."
The most notable ones are the counterfeited international brands, including Nike, Adidas, Louis Vuitton, Gucci and Supreme, where the fake versions are imported from Turkey, but sold as though they were original.
Saeed Abdullah, a representative of the Egyptian customs' authority, shared that at least 2,000 transgressions have been registered, 704 of which were trademark counterfeiting.
People also smuggle counterfeited electronics from China, which are later rebranded and sold as  authentic products. Amer said that these transactions harm Egypt's economy.
The Organization for Economic Co-operation and Development (OECD) said that imported fake goods are estimated to account for 2.5 percent of global imports, which is worth $0.5 trillion a year.
According to Egypt's Intellectual Property Law (IRL) Article 13, counterfeiting a registered trademark by knowingly producing, distributing, and selling fraudulent products is a criminal act. This act is punishable by imprisonment for at least two months or a fine of that ranges between EGP 5,000 and EGP 20,000.
*Cover photo credit: Egypt Today
---
Subscribe to our newsletter
---