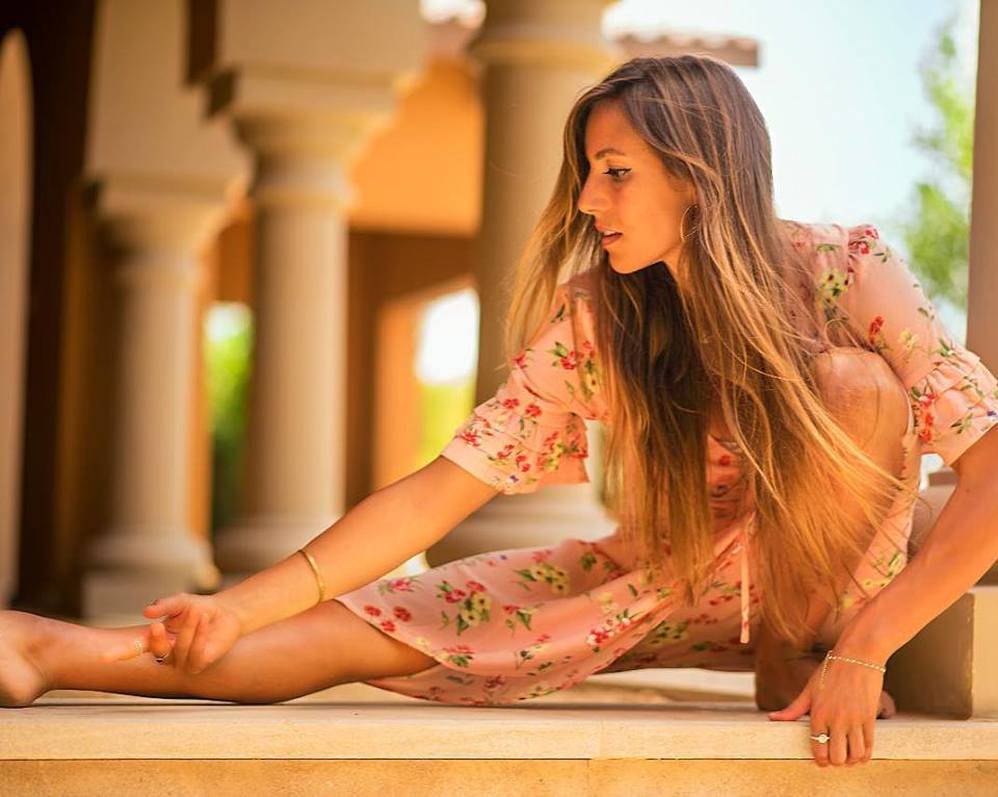 As the heatwave continues to sweep across Egypt this summer, it can be difficult to do anything other than stay inside an air-conditioned room and do little to no activity.
Increased body temperature can also start to cause dehydration, tiredness, headache, and dizziness, which all greatly impact our health and ability to get through the day.
To avoid all this, Egyptian Streets spoke with health coach and yoga instructor Farah Nofal for quick and easy tips to stay healthy and energetic this season.
1. How do you think yoga can help in staying fit during summer? 
"There are a lot of cooling breathing exercises in yoga that help a lot in cooling down the summer heat, which I highly recommend.
And with any posture, instead of doing an intense flow, it is better to do postures that include stretching, because it won't be as intense and you will still be working your muscles, but it is going to be a little lighter and will generate less heat."
2. What about summer drinks?
"I would suggest not to go big with sugary drinks, and try to stick to the natural sugars in the fruit. One of my personal favorites is lemon with fresh mint, some ginger and honey, and lots of ice.
You can also have smoothies, so I love to squeeze my fruits and blend everything together without even adding sugar.
Instead of adding lots of milk and sugar in the smoothie, just try squeezing the fruits to get all their natural sugar ingredients.
Another really good one is frozen strawberries and bananas, it can never go wrong. You can also add vegetables to your smoothies to add some consistency and stay light in calories if you are planning to watch your weight."
3. Any food recipes you recommend?
I like smoothie bowls for the summer, so instead of drinking your smoothies you can also make it into a bowl with toppings for breakfast or a healthy snack.
First you blend all the fruits together; this could be mangoes, bananas, watermelons or berries which are great, and then once you add it to the bowl, you can top it off with some nuts, whole made granola, seeds, or cranberries. It's just a very yummy and satisfying treat for summer, which I really love, and which can also be eaten for dessert as a healthy treat.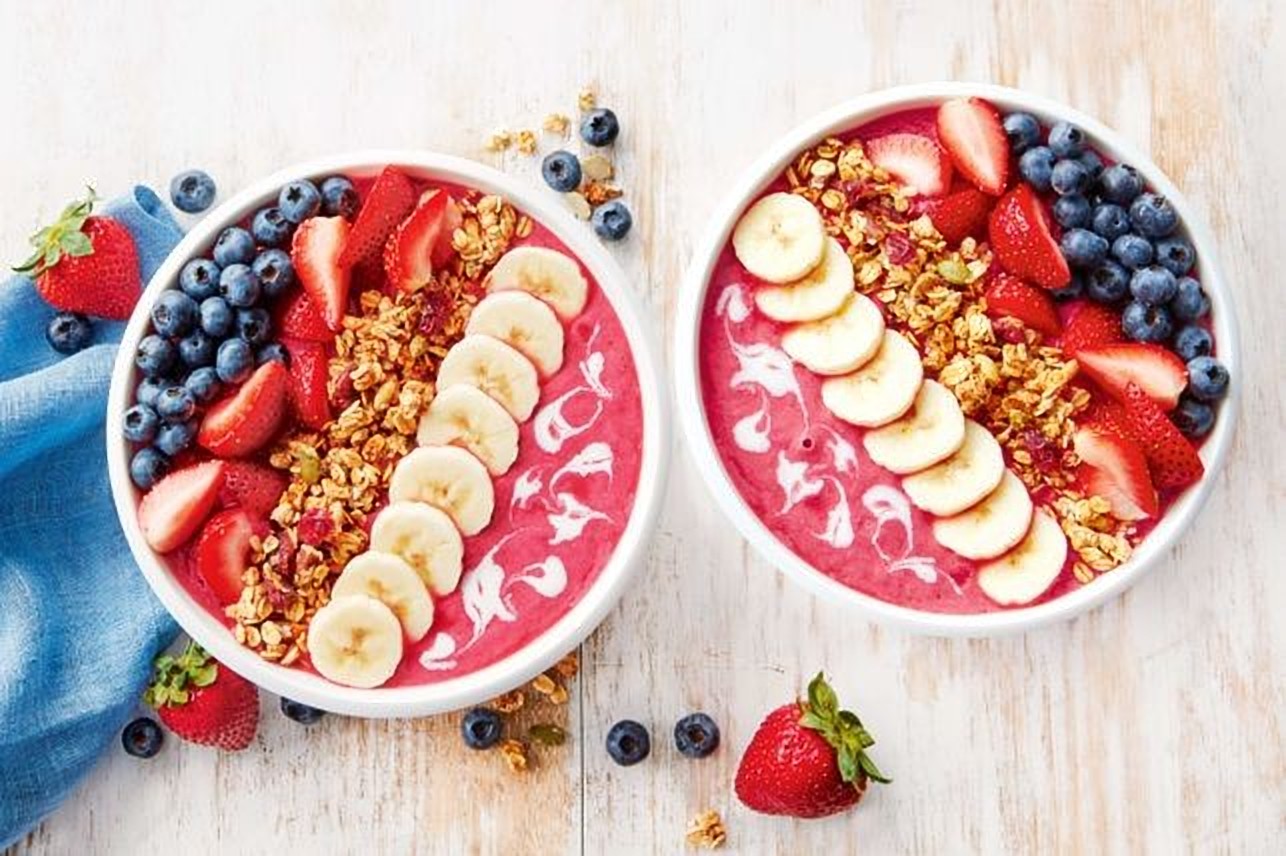 4. What are some of the things you advise to stay away from?
I try to stay away from any kind of soda as much as possible, and juices with a lot of added sugar. It's much better to eat your fruits or blend them together in a smoothie to use your fiber.
Try to also stay away from caffeine because it can dehydrate you, so I would say stick to just one cup a day, because you often get dehydrated during the summer and it makes your body really tired.
5. Can you give us an example of how you would spend a healthy day?
The first thing I do is always drink water, usually 4 liters a day. What I usually like to have is warm water with lemon and ginger, which is really good for detoxifying your body.
After that, I like to have my morning coffee, but I keep it just limited to one cup in the morning. I like to also work out on an empty stomach in the morning, which I prefer because it makes me feel so much lighter.
For breakfast,  I like to have some oatmeal with raisins, peanut butter and some honey; and then seafood for lunch, as I am a really big fan of fish.
Then in the evening I would have watermelon as dessert. I recommend eating fruits as dessert instead. And then I would end the day with maybe yoghurt, some whole meal granola or slices of fruits on top.
If I have a bigger appetite, I would also have a salad. Salads are really great in summer because they contain a lot of water and always make you feel hydrated. And I try to also not sleep so late, so the best is to have 8 hours of sleep
Most importantly, though, I advise you find a healthy plan that also works for you and your schedule, and one that you can sustain with your job, your activities and your family.
---
Subscribe to our newsletter
---