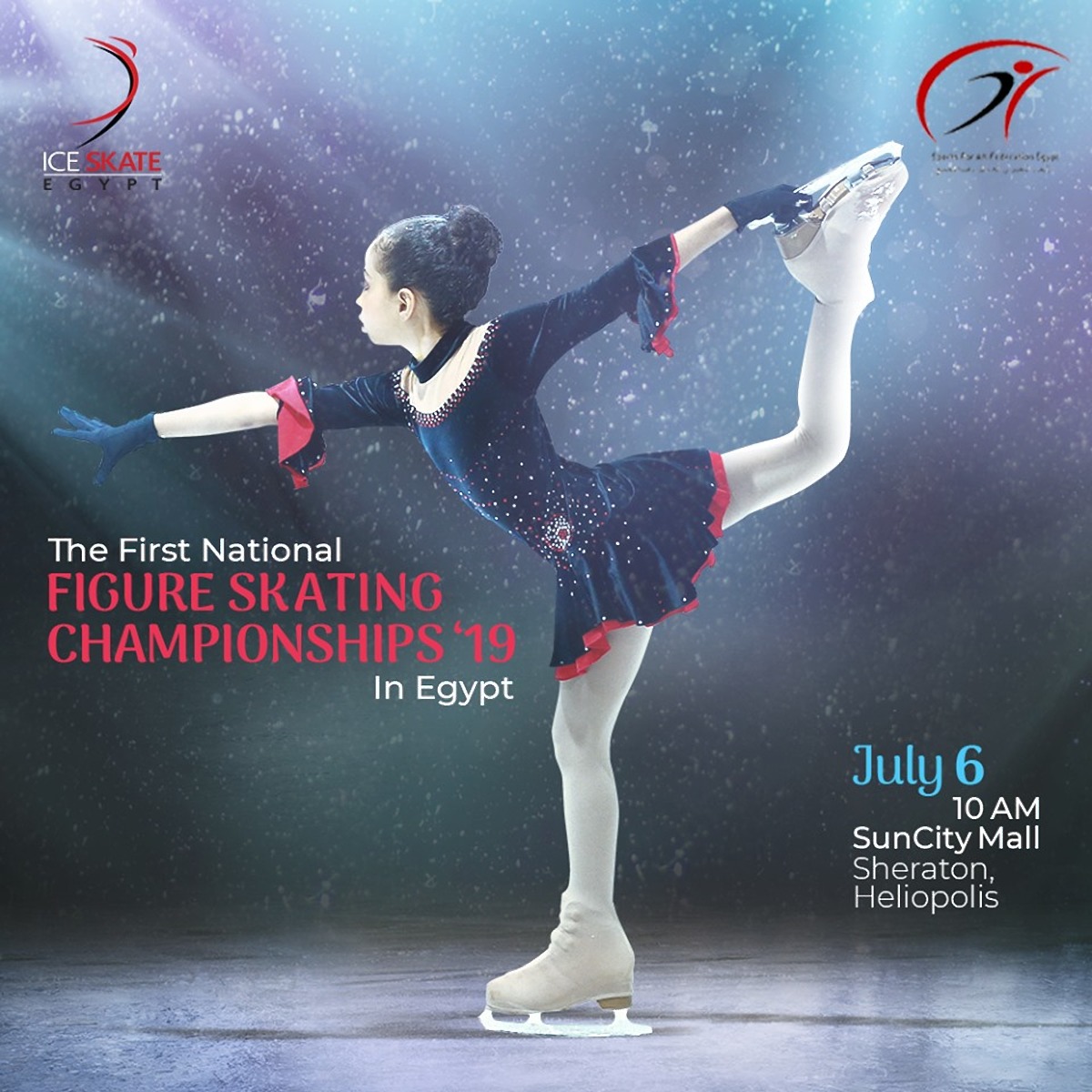 Egypt held its first ever national figure skating competition in Cairo on Saturday at Sun city Mall in Heliopolis, with both Egyptian and foreign figure skaters in the tournament.
The organizers also invited referees from the International Skating Union.
Though an unfamiliar and unknown sport in Egypt, head of the Egyptian National Council for Sport, Emad Al-Banany, revealed that Egypt is trying to promote the sport and is planning to organize a national tournament in the near future in collaboration with the Ministry of Youth and Sports and the Egyptian Olympic Committee, in hope that participants can qualify for future editions of the Winter Olympics.
Ice Skate Egypt (ISE) was founded in December 2017, which is the governing body regulating and promoting the sport of figure skating in Egypt.
ISE held skating shows in Egypt before with great attendance, the first one was in July 2018 at Sun City Mall in front of 600 attendees, choreographed by Coach Monica Hale.
The second one was by the group Little Stars on Ice inDecember 2018 in Soho Square Sharm El-Sheikh, titled 'The World in My Eyes' choreographed by Coach Nina Ulanova, former Junior Ice Dance World Champion.
---
Subscribe to our newsletter
---