On the occasion of National Science Day in Egypt, Egyptian President Abdel Fattah Al Sisi acknowledged the role of scientists and their scientific contributions to the country.
"Allow me in my name and in the name of the great Egyptian nation to salute Egyptian scientists who deserve all the appreciation for their relentless work," he stated in a speech according to Al Ahram.
Each year, the presidential cabinet focuses on one particular theme for the year, as such, 2019 was declared the "Year of Education".
While Egypt is not particularly known for its scientific legacy, there are numerous scientists and scholars who have made important discoveries, with the least known of them are the female scientists.
Here is a quick glance at five female Egyptian scientists whose work is memorable and impactful to this day.
1. HILANA SEDAROUS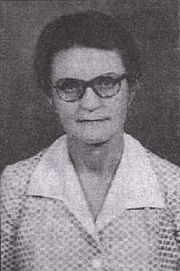 Hailed as the first modern Egyptian doctor, Sedarous is a largely enigmatic figure whose history is not well-known. What is known about her, nonetheless, is that the Tanta-born aspiring doctor went against the conventions of her time by  travelling to London in 1922 where she took on mathematics and medicine.
After 1919, fueled by a political participation during the uprising, women vigorously began taking a more active role in the public domain, progressively changing their attire and their lifestyles. As such, Sedarous was one of the few women who rode the wave of emancipation.
After acquiring her PhD in 1930, she returned to Egypt where she established a private clinic specializing in gynecology and obstetrics.
2. SAMEERA MOUSSA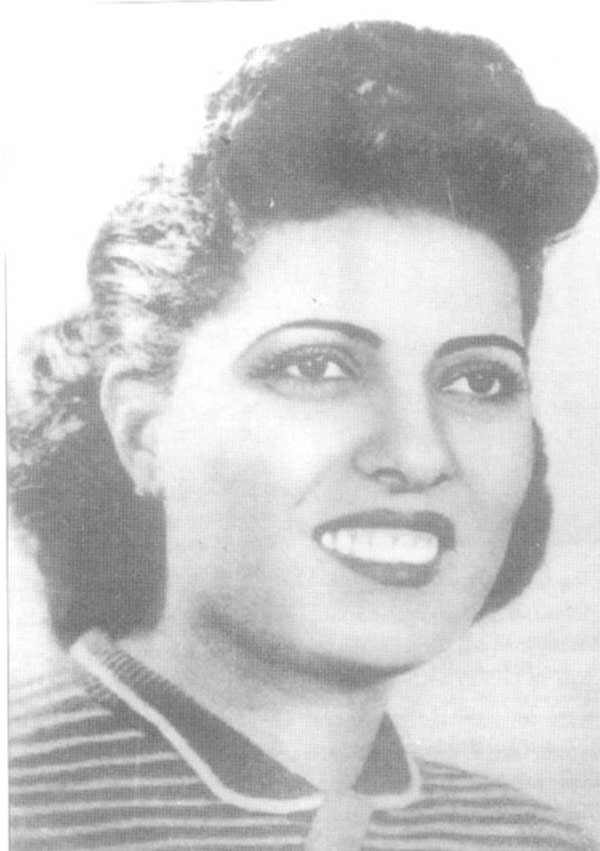 One of the very few Arab figures having contributed to the advancement of our knowledge in medical nuclear power, Sameera Moussa was a nuclear physicist whose life mission consisted of ensuring that this technology could be made accessible and affordable to the mass.
Nicknamed the 'Mother of Atomic Energy,' Moussa's intensive research and work enabled her to find a way to make cheap nuclear bombs by breaking down the atoms of cheap metals.
An impressive lecturer, she became the first Egyptian women to hold a university post and a PhD in atomic radiation.
Her death, shrouded in mystery and unclear circumstances, was dubbed intentional while she was a Fulbright scholar in the US. She was killed in 1952, as her car plummeted from a height of 40 meters en route to a location to which she was invited. As the driver of her car disappeared and the invitation later proved to be untrue, many have come to believe that her death was orchestrated by secret intelligence, namely Israeli Mossad.
Considered one of the most important 20th century Arab scientists, she was awarded posthumously by the Egyptian Army, and,  the First Class Order of Science and Arts by President Anwar Sadat.
3. LEELAH HAZZAH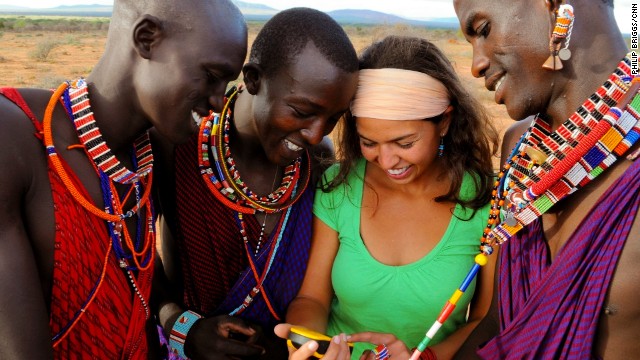 Having acquiring a degree in Biology and a Masters' in conservation biology as well as a PhD, Leela Hazzah has been actively protecting Africa's lions and dedicating her research and engagement focus to ensuring a decrease of lion killings.
What started as a youthful fascination with lions grew into a life mission. In 2007, Hazzah established 'Lion Guardians' a nonprofit organization which inspires African Maasai warriors to protect lions rather than hunt and kill them as per the conventions of male rites of passage.
The work is mainly done in collaboration with the Maasai who had to be convinced of the potential benefits of lion conservation in order to slowly combat the threatened status of the large felines in East Africa.
Working chiefly in Tanzania and Kenya, the conservation biologist was named one of CNN's "Top ten heroes" of 2014.
4. NAGWA ABDEL MEGUID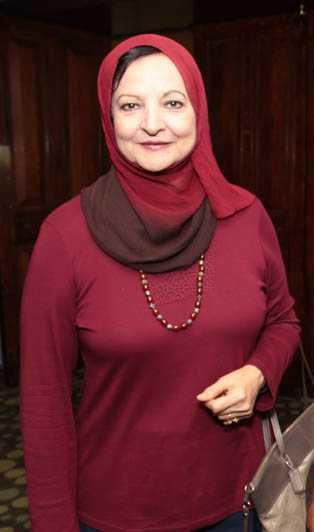 A professor Human Genetics, Nagua Abdel Meguid's name has resonated wide and large across Egypt and the international community of genetic researchers.
She particularly focuses on genetic mutations, namely trisomy, down syndrome, autism, neurodevelopment, mental health and disorders stemming from inter-family relationships. She also specializes in the early intervention treatment of children with genetic disorders and has successfully identified several novel genetic syndromes.
In 2002, she became the first Arab laureate to be awarded the L'Oreal UNESCO Prize for Women in Science before accumulating more prizes, namely the National Award for Scientific Excellence in 2009 and the National Research Centre Appreciation Prize in Medical Sciences in 2011.
5. MARIE ASSAAD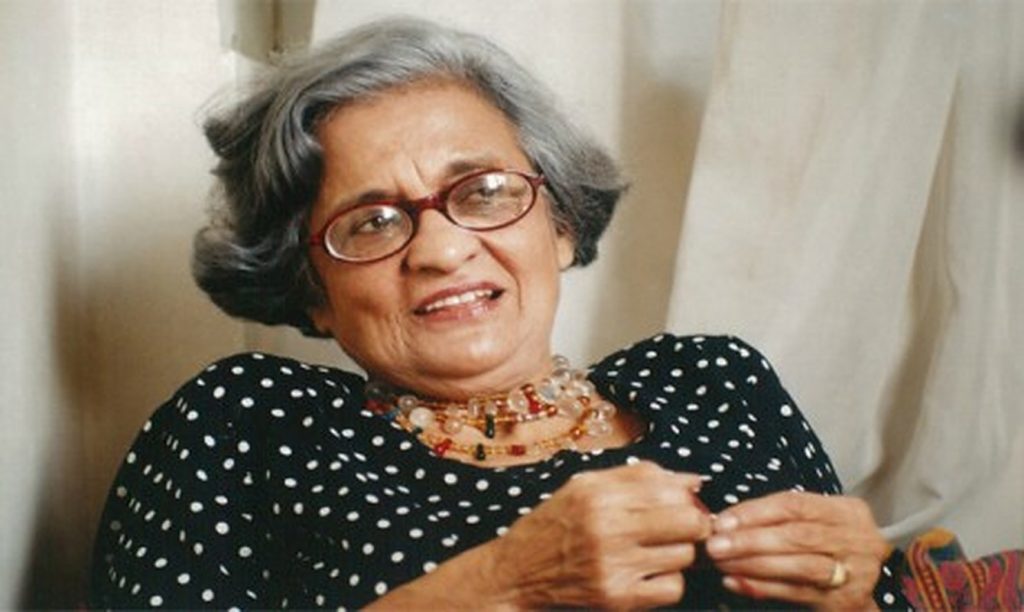 Known as a staunch critic of the practice of Female Genital Mutilation (FGM) in Egypt and in Africa at large, Marie Assaad was a courageous and driven figure.
With an academic background in Sociology and Anthropology, she published works on the harms of the practice which highlight its health dangers.
Her work also tackled environmental problems and the community's relation with it, namely in terms of the life of Cairo's Zalabeen community who are well known to sort through the rubbish in order to recycle it.
She sought to empower this community through entrepreneurial and educational projects; she also advocated the need to implement a sustainable and sanitary approach to managing garbage whether its from public institutions or private households.
She passed away in 2018, inspiring grassroots action and promoting civic engagement.
HONORABLE MENTION: PESESHET 
Credited as being one of the first and few female physicians of ancient Egypt, she was known as a swnw.t (doctor) in the Old Kingdom. The most-likely literate figure was known to have skills in midwifery, with a focus on gynecology.
Although not much is known about lady physicians, most likely she would have needed to have a scribal education to be able to read medical papyri stored at educational centers, such as the Per Ankh (House of Life).
Her title was Lady Overseer of Lady Physicians, which reveals that not only she was a physician herself, but she must have instructed and directed other female physicians in the area of Memphis, an ancient capital south of Giza.