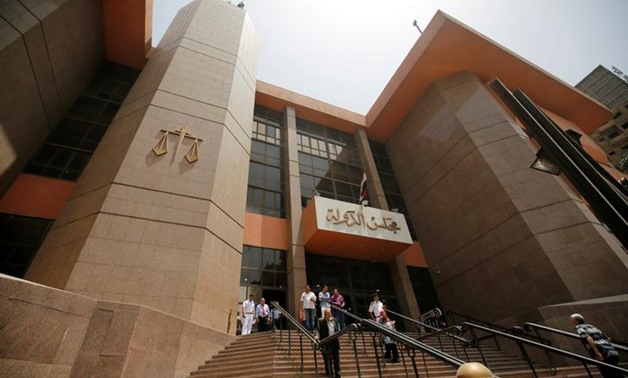 Egyptian member of Parliament Ehab al-Khouli revealed plans to amend a law barring women from sitting on the State Council, reports Egypt Today.
Khouli, a member of the parliamentary Legislative Affairs Committee, said on Monday that he will propose an amendment to allow women to apply for positions in the prestigious judicial body in the upcoming session. He explained that "experiment has proven that women can [successfully] bear responsibilities. There is not [a single] advanced nation that excludes women as active members [in public life]."
According to Article 190 of the 2014 Egyptian constitution, "the State Council is an independent judicial body that is exclusively competent to adjudicate in administrative disputes, disciplinary cases and appeals, and disputes pertaining to its decisions. It also solely competent to issue opinions on the legal issues of bodies to be determined by law, review and draft bills and resolutions of a legislative character, and review draft contracts to which the state or any public entity is a party. Other competencies are to be determined by law."
Egypt is currently pushing for gender equality in all leadership positions as part of the government's agenda. Last July, the country hit a milestone for women when judge Fatima Qandil sat at a judges panel in an Egyptian criminal court for the first time in history.
As of today, Egypt has eight appointed female ministers. These include Minister of Planning Hala El-Saeed, Minister of Investment and International Cooperation Sahar Nasr, Minister of Immigration and Egyptian Expatriate's Affairs Nabila Makram, Minister of Culture Inas Abdel Dayem, Minister of Social Solidarity Ghada Wali, Minister of Environment Yasmeen Fouad, Minister of Tourism Rania Al-Mashat and Minister of Health Hala Zayed.
There are also two female governors, Nadia Abdou, Governer of Beheira, and Manal Awan Mikhail, Governor of Damietta, who is also Egypt's first female Coptic governor.
As part of the country's 2030 vision to achieve gender equality, women have also been integrated into the country's judiciary system. In 2015, 26 new female judges were appointed. This was the largest number since 2007, and in 2018, 16 female Egyptian judges were promoted to higher judiciary positions.
Although the current number of female judges makes up only 0.5 percent of judges in Egypt. The government's strategy aims to pull up the figures to 25 percent by allowing women to apply to the State Council as well as other judicial bodies.
---
Subscribe to our newsletter
---