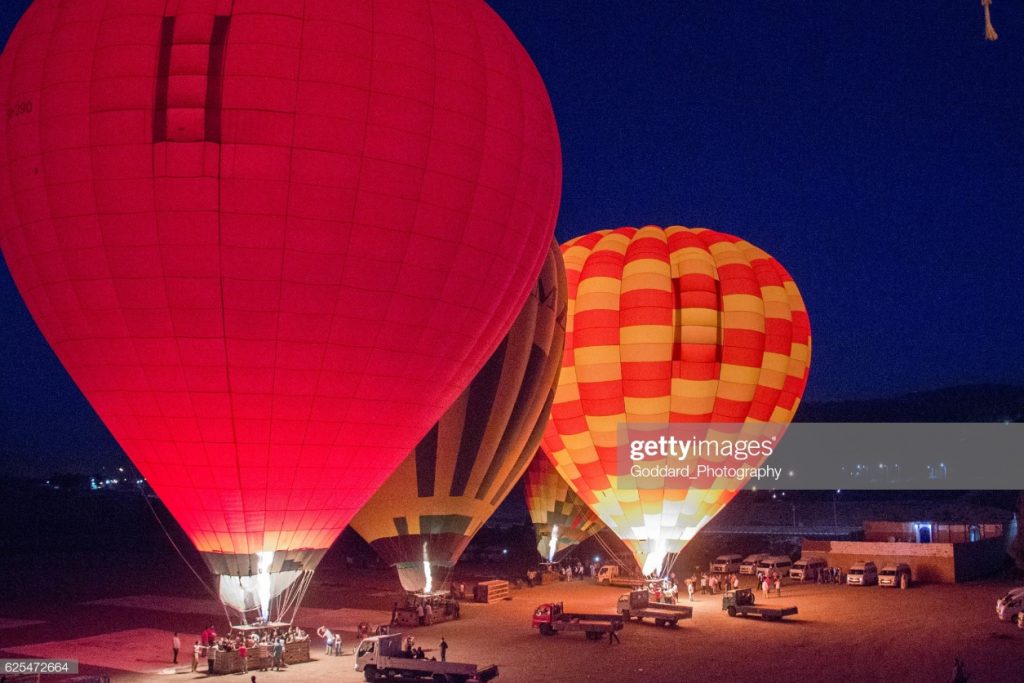 One of Luxor's most beloved tourist attractions, the hot air balloon, has made a comeback to the antiquities-laden city with its first trip in 80 days set to resume operating today.
The activity, which gives Luxor its familiar and colorfully punctuated skyline, was suspended in July due to raised security concerns, following an incident in which a balloon drifted off course west of the city.
According to state-owned news outlet Al Ahram, the city's aviation authorities lifted the 80-day suspension of hot air balloon flights as a result of better safety measures being adopted by local operators.
Despite the attempts at improving security, Egypt's hot air balloons have a minor reputation for unsafety. This is due to the death of a South African tourist in January 2018 when a hot air balloon crashed; the incident also left many tourists injured and was attributed to poor weather conditions.
Moreover, Egypt holds the record for the deadliest balloon accident in history. In 2013, a hot air balloon crash incident ensued when a balloon caught fire in mid-air. The tragic incident claimed the lives of 19 more tourists.
Prior, crashes in Egypt are known to have occurred in 2008, 2009 and 2011.
Giving tourists a unique view to cities with iconic buildings and landscapes, hot air balloons are popular in touristic countries such as Turkey, Kenya and the US among many others.
In Egypt, they are also popular among archaeologists and Egyptologists who seek to capture an 'overview' angle of various archaeological sites. This is due to the fact that the use of drones—commonly used in the field of archaeology—by non-military personnel is illegal in Egypt.
Featured image source: Antonio Ribeiro/GETTY IMAGES
---
Subscribe to our newsletter
---